AZ, MSD's Koselugo is first EU therapy for neurofibromatosis
News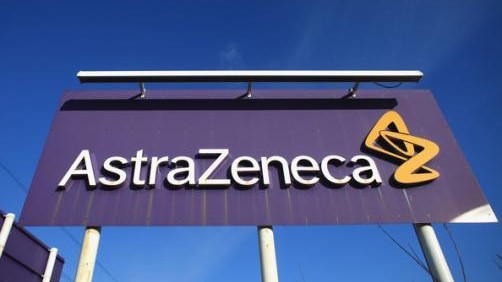 The European Commission has approved AstraZeneca and MSD's Koselugo for a rare genetic condition that causes tumours to develop on the covering of nerve cells, leading to disfigurement and a host of other complications.
The EU approval makes Koselugo (selumetinib) the first treatment option for children aged three and over with neurofibromatosis type 1 (NF1), a debilitating disease that affects one in 3,000 individuals worldwide.
Up to half of patients with NF1 develop the benign but problematic tumours – called plexiform neurofibromas - of the peripheral nerves. They can occur anywhere in the body, causing pain, motor dysfunction and lumps under the skin that in some cases can turn malignant.
Other complications of the disease can include learning difficulties, visual impairment, twisting and curvature of the spine, high blood pressure, and epilepsy.
Koselugo was tested in 50 NF1 patients in the phase 2 SPRINT Stratum 1 trial which found an objective response rate of 66% in children with NF1 and inoperable plexiform neurofibromas, defined as a 20% of better reduction in tumour volume.
The EU approval of the drug follows a green light from the FDA in April 2020 for patients aged two and above, and is conditional – meaning that AZ and MSD will have to file follow-up data from the ongoing SPRINT trial in order for Koselugo to stay on the market.
"Before this approval, surgery was the only treatment option for children in the EU with neurofibromatosis type 1 plexiform neurofibromas," said MSD's chief medical officer Roy Baynes.
"This approval marks a significant step forward in addressing the debilitating impact of these tumours," he added.
Clinical trials of Koselugo in adult patients with NF1, plus an alternative formulation for paediatric patients, are scheduled to begin this year, according to AZ.
MEK 1/2 inhibitor selumetinib was once tipped as a major new cancer prospect for AZ and MSD – known as Merck & Co in the US – but was all-but written off after it failed trials as a single-agent therapy in various solid tumours including thyroid cancer, lung cancer, and uveal melanoma.
It is unlikely to become a big seller for the two companies as NF1 is so rare, but does remain in development as a component of combination treatment with PD-L1 inhibitor Imfinzi (durvalumab) in solid tumours and EGFR inhibitor Tagrisso (osimertinib) in non-small cell lung cancer.
It was previously also being tested with PARP inhibitor Lynparza (olaparib) in ovarian cancers, but the status of that projects is unclear as it no longer features in AZ's latest R&D pipeline.
Sales of the drug were $38 million last year, but are rising fairly quickly, contributing another $21 million to AZ's revenues in the first three months of 2021.