AZ and MSD's Lynparza gets fast prostate cancer FDA review
News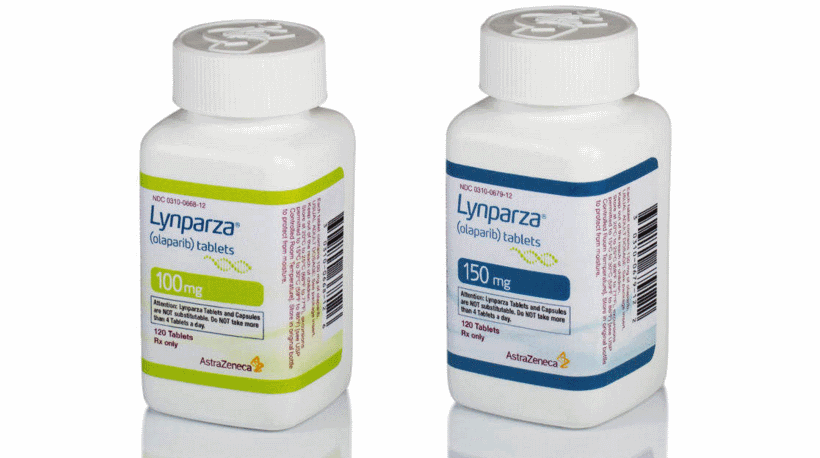 The FDA has granted AstraZeneca/MSD's PARP-targeting drug Lynparza a fast review in prostate cancer, following hot on the heels of rival Clovis and its Rubraca and targeting a wider patient group.
Last week Clovis filed Rubraca (rucaparib) in metastatic castration-resistant prostate cancer (mCRPC), and AZ and MSD have followed this with their Lynparza (olaparib).
AZ is targeting the patients whose disease has progressed after androgen therapy with the homologous recombination repair gene mutation.
This includes the BRCA1/2 mutations indication that Clovis is chasing, plus a group of other similar mutations.
The filing is based on results of the PROfound trial in prostate cancer announced in August last year.
The FDA has set a decision date in the second quarter of this year, around the same time as it will give a verdict on Rubraca.
Both drugs inhibit an enzyme called poly (ADP-ribose) polymerase - or PARP - turning off a mechanism in certain cancer cells that prevents the build-up of damaging mutations and eventually causing the cells to self-destruct.
Results of the PROfound trial showed Lynparza significantly reduced the risk of disease progression or death by 66% compared with Johnson & Johnson's Zytiga (abiraterone) or Pfizer/Astellas' Xtandi (enzalutamide) in patients with BRCA1/2 or ATM-mutated mCRPC, the primary endpoint of the trial.
The trial also showed that Lynparza reduced the risk of disease progression or death by 51% compared with Zytiga or Xtandi in the overall trial population of patients with HRR-mutated mCRPC.
This included patients with mutations in the genes for BRCA1/2, ATM, CDK12 or 11 other HRRm genes, the trial's secondary goal.
The safety and tolerability profile of Lynparza in the PROfound trial was in line with that observed in previous clinical trials.
With PROfound AZ and MSD are hoping to get its PARP drug approved in four different cancer types – ovarian, breast, pancreatic and prostate cancer.
After starting life as a niche drug in ovarian cancer following approval in 2014, Lynparza is transforming into a blockbuster thanks to its expanded uses.
AZ and MSD have already expanded the drug's remit in ovarian cancer, added breast and pancreatic cancer to its label and introduced a new formulation.
In the first nine months of 2019 sales were $847 million, up 93% compared with the same period the year before.
If the FDA and other authorities approve it in the lucrative prostate cancer indication, there could be much more to come from Lynparza.