Australia's CSL makes $11.7bn bid for Swiss pharma Vifor
News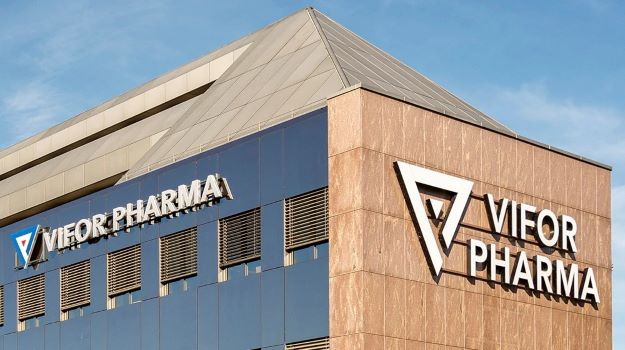 Australian biotech group CSL has agreed a deal to acquire Swiss drugmaker Vifor Pharma in an all-cash deal that expands its speciality medicines business.
If it goes through, the merger will allow CSL to diversify its business which is focused mainly on plasma-derived medicines sold by its CSL Behring unit and vaccines under the Seqirus arm, adding drugs for iron deficiency and cardio-renal disease that brought in sales of $1.85 billion last year.
Shares in Vifor rose sharply this morning as news of the deal emerged, continuing strong gains since the start of the month when rumours of a deal started to drive the stock upwards.
CSL has been affected during the pandemic by disruptions to its plasma collection network, hitting CSL Behring's immunoglobulin product range, and while it has seen a bounce-back in 2021 the emergence of the Omicron variant raises the risk of further setbacks. Diversification will help reduce the reliance on the plasma business, said analysts.
Australia's fourth-largest company was also knocked back earlier this year when it suspended development of its own COVID-19 vaccine, despite promising data in phase 1 trials, and started to manufacture the AstraZeneca shot.
Since then, Australia opted to use Pfizer and BioNTech's vaccine for the bulk of its immunisation requirements.
Vifor's board said it has agreed to the merger, which also has the backing of the drugmaker's largest shareholder – investment group Patinex AG – which holds a 23.2% stake in the company. CSL will need 80% of shares in Vifor to be tendered in order for the transaction to go through.
The Swiss group's chairman Jacques Theurillat said the offer "provides an excellent strategic opportunity for Vifor Pharma to optimise future market opportunities from a position of strength and to create substantial value for all stakeholders."
CSL's offer comes as Vifor has been hitting the acquisition trail itself, with deals to acquire Spain's Sanifit and fellow Swiss biotech Inositec for a combined value of around $254 million upfront, adding drugs for vascular calcification caused by chronic kidney disease (CKD).
Those deals are viewed as a reaction to a setback for Vifor and partner Angion, coming after their hepatocyte growth factor (HGF) mimetic drug ANG-3777 failed to prevent organ damage in transplant patients in a phase 3 trial, throwing the future of the programme in doubt.
CSL has said it will fund the deal with the help of a $4.5 billion placement as well as debt bridge of $6 billion, plus around $2 billion in cash and undrawn debt facilities.