Atara closes on first approval of transplant complication therapy
News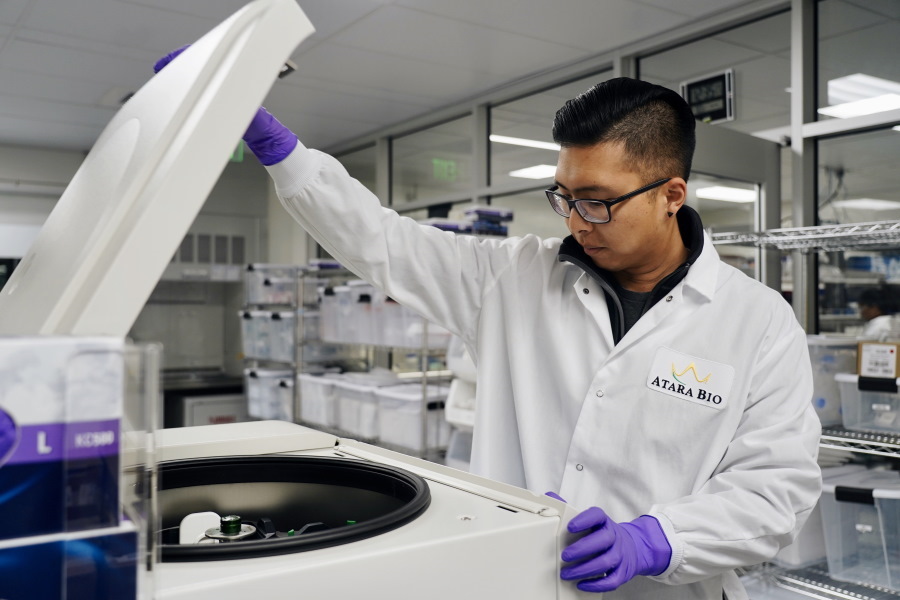 Atara Biotherapeutics' cell therapy Ebvallo should be approved to treat Epstein-Barr virus-positive post-transplant lymphoproliferative disease (EBV+ PTLD), according to the EMA's human medicines committee.
The CHMP said Friday that Ebvallo (tabelecleucel) can be used as a second-line therapy for some organ or bone marrow transplant patients with the complication who have relapsed after at least one prior therapy.
In some transplant patients, the immune-suppressing medicines used to prevent rejection can allow latent EBV infections to resurface and gather momentum, leading to life-threatening complications, including cancerous lesions that can lead to patient deaths in just weeks or months.
There is a lack of preventive strategies, such as vaccines and antiviral agents, so currently the only way to treat patients is to step down immunosuppressive therapy, allowing the immune system to bring the EBV infection back under control, combined with other drugs like rituximab. That, however, raises the risk of the transplant failing.
Ebvallo consists of unrelated donor (allogeneic) T-cells which have been engineered to target and eliminate EBV-infected B cells, thereby helping to control cancers associated with the virus.
In the phase 3 ALLELE study, treatment was associated with an overall response rate of 50% in EBV PTLD after both organ and bone marrow transplants. The one-year survival rate of 89% for patients responding to tab-cel, compared with 32% among non-responders.
If approved, it will be the first allogeneic T-cell therapy to be approved anywhere in the world. Currently marketed cell therapies, like Novartis' Kymriah, Gilead Sciences' Yescarta and Tecartus, and Bristol-Myers Squibb's Abecma are autologous, meaning they are harvested from the patients themselves.
According to Atara's president and chief executive Pascal Touchon, Ebvallo "has the potential to change the treatment paradigm for patients […] who face a poor prognosis and dismal median survival of only weeks to a few months."
The CHMP's positive opinion means that Ebvallo could be approved for use in the EU before the end of the year, said Atara. If that happens, the cell therapy will be marketed by Pierre Fabre, which has licensed commercial rights to it and will owe Atara a $30 million milestone payment on EU approval.
Other CHMP verdicts
At its meeting, the CHMP also gave positive opinions to several other drugs, including Takeda's dengue vaccine Qdenga (see our article here), Radius Health's Eladynos (abaloparatide) for osteoporosis in postmenopausal women at increased risk of fractures, and Novartis' radiopharmaceutical Pluvicto (lutetium (177Lu) vipivotide tetraxetan) for the treatment of prostate cancer.
Also getting the thumbs up were Novartis' Locametz (gozetotide) for the diagnosis of prostate cancer, Mirum Pharma's Livmarli (maralixibat chloride) intended for cholestatic pruritus in patients with Alagille syndrome, and Boehringer Ingelheim's Spevigo (spesolimab) for adults with generalised pustular psoriasis.