AstraZeneca inks $6bn cancer drug deal with Daiichi Sankyo
News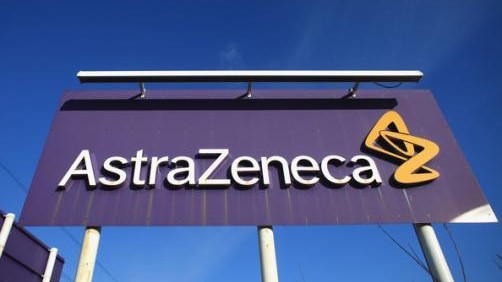 AstraZeneca has begun a new agreement with Daiichi Sankyo to develop and market an antibody to treat cancer, worth up to $6 billion.
The deal covers DS-1062, Daiichi Sankyo's proprietary antibody-drug conjugate targeting trophoblast cell-surface antigen 2 (TROP2).
AZ and Daiichi are already collaborating on antibody-drug candidate, Enhertu (trastuzumab deruxtecan), which is already approved in advanced breast cancer.
The companies want to build on their success in the emerging TROP2 class, a protein that is overexpressed on the surface of 80% of tumour cells in triple negative breast cancer.
It is also found on the surface of most cells in non-small cell lung cancers and is associated with cancer cell growth and proliferation.
The deal focuses on DS-1062, which is currently in development for several TROP2-expressing tumours, with lung and breast cancers the most likely targets.
DS-1062 is a humanised anti-TROP2 monoclonal antibody attached to a cancer-killing chemotherapy called a topoisomerase I inhibitor.
The final component is the "linker" molecule designed to hold the chemotherapy in place while the drug travels around the body and only breaks once the antibody has become attached to the cancer cell.
AstraZeneca will pay Daiichi Sankyo an upfront payment of $1bn in staged payments: $350m is due upon completion, with $325m after 12 months and $325m after 24 months from the effective date of the agreement.
AZ will pay additional conditional amounts of up to $1bn for the successful achievement of regulatory approvals and up to $4bn for sales-related milestones.
The payments will be included in AZ's results announcements as and when they are made.
The companies will jointly develop and market DS-1062 worldwide, except in Japan where Daiichi Sankyo will maintain exclusive rights.
AstraZeneca and Daiichi Sankyo will share equally development and marketing expenses as well as profits relating to DS-1062 worldwide, except for Japan where Daiichi Sankyo will be responsible for such costs and will pay AstraZeneca mid single-digit royalties.
Daiichi Sankyo will record sales in the US, certain countries in Europe and certain other countries where Daiichi Sankyo has affiliates.
Profits shared with AstraZeneca from those countries will be recorded as "collaboration revenue" by AstraZeneca.
AstraZeneca will record sales in other countries worldwide, for which profits shared with Daiichi Sankyo will be recorded within cost of sales. Daiichi Sankyo will manufacture and supply DS-1062.
Immunomedics already has a TROP2 class drug on the market – Trodelvy (Sacituzumab govitecan) was approved in triple negative breast cancer by the FDA this year.
The New Jersey biotech this month expanded a collaboration with Roche to develop Trodelvy in metastatic non-small cell lung cancer.