AstraZeneca, Avillion 'first-in-class' combination inhaler shines in Phase 3 trial
News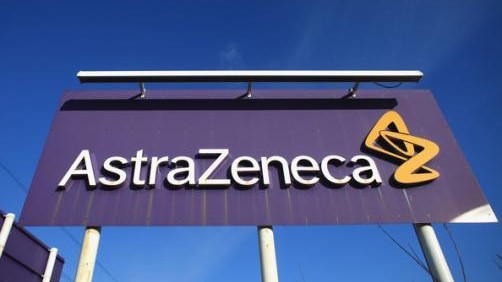 An albuterol/budesonide fixed-dose combination rescue medication has been shown to reduce severe exacerbations in patients with asthma for the first time, according to positive Phase 3 trial results announced by AstraZeneca and Avillion.
Asthma affects as many as 339 million adults and children around the world. Regardless of severity, the condition means that these patients are at risk of severe exacerbations, with an estimated 176 million asthma exacerbations globally per year.
Reducing the risk of such exacerbations has been a central focus of the randomised, double-blind MANDALA trial, where researchers analysed the safety and efficacy of PT027 at two different strengths of budesonide, compared to albuterol rescue.
PT027 (albuterol/budesonide) is a potential first-in-class inhaled, fixed-dose combination of the short-acting beta2-agonist albuterol and budesonide, an inhaled corticosteroid. It is currently being developed by AstraZeneca and Avillion in the US under the terms of an agreement signed in 2018.
Researchers evaluated the time it took for patients to experience severe asthma exacerbation during the treatment period in the trial.
Each of the 3,132 adults, adolescents, and children (aged 4-11) participating in the study were randomly assigned to receive PT027 or albuterol rescue, on top of their usually prescribed maintenance ICS, with or without additional controller medicines.
PT027 and the albuterol comparator were delivered in a pressurised metered-dose inhaler using AstraZeneca's Aerosphere delivery technology.
Results showed that PT027 at the 180mcg albuterol/160mcg budesonide dose reduced the risk of a severe exacerbation by 27% in adults and adolescents.
Similarly, participants receiving the lower budesonide dose (180mcg albuterol/80mcg budesonide) saw a 17% reduction in the risk of severe exacerbation compared to albuterol rescue.
While neither AstraZeneca nor Avillion has revealed plans to seek marketing approval for the treatment, results from the study are a positive sign for the asthma pipeline.
Asthma is an inflammatory, variable disease, and patients are at risk of experiencing a severe exacerbation regardless of disease severity and adherence to treatment," said Mene Pangalos, executive vice president, BioPharmaceuticals R&D, AstraZeneca.
"The results from these Phase 3 trials support the clinical benefit of PT027, an albuterol/budesonide rescue inhaler, which has the potential to be a first-in-class treatment approach that can prevent asthma attacks over and above their current maintenance therapies."