Astellas nabs lead in claudin 18.2 after positive stomach cancer trial
News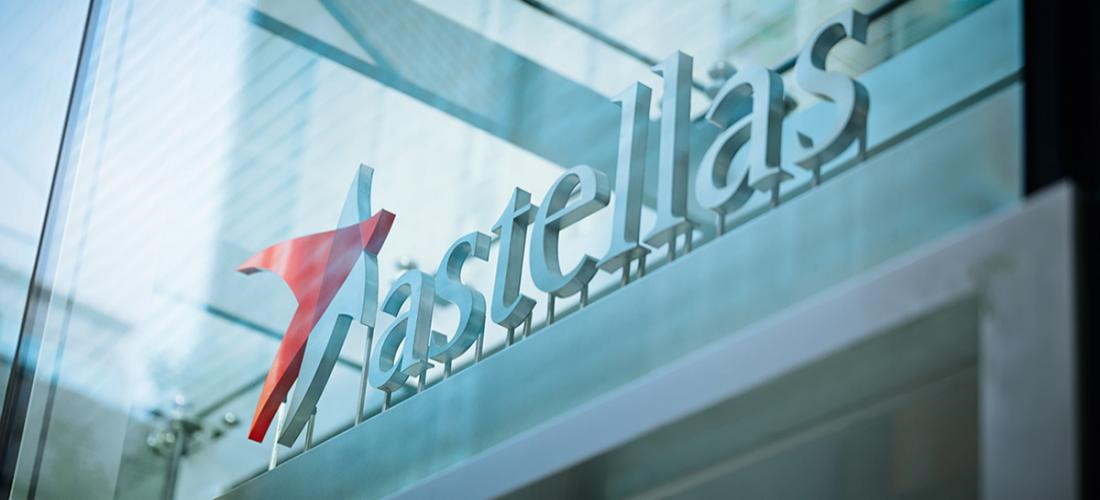 Astellas Pharma's zolbetuximab – currently leading an expanding pack of drugs targeting claudin 18.2 – has shown efficacy in the first of a pair of phase 3 trials of gastric or gastroesophageal junction (GEJ) adenocarcinoma.
The SPOTLIGHT study showed that the combination of zolbetuximab with a chemotherapy regimen called mFOLFOX6 helped patients with claudin 18.2-positive, HER2-negative gastric or GEJ tumours live longer without their disease progressing than the chemo alone.
The combination also improved overall survival in the study, which included previously-untreated patients with this form of cancer.
Screening for the study suggests that around 38% of patients with gastric or GEJ adenocarcinomas have tumours that express the claudin 18.2 biomarker in more than 75% of their cells, the threshold for being deemed claudin 18.2 positive.
All eyes are now on the readout of a second phase 3 trial called GLOW, looking at the addition of zolbetuximab to another chemo regimen called CAPOX in a similar population of treatment-naïve gastric/GEJ cancer patients.
That study is expected to generate data either later this year or early next and, if positive, could result in regulatory filings later in 2023, putting Astellas on course to become the first drugmaker to bring  a claudin 18.2-targeted therapy to market.
The company said in its third-quarter results call that it is already building commercial manufacturing capacity for zolbetuximab as it anticipates the readout of the two phase 3 trials.
Astellas' head of development, Ahsan Arozullah, said the data gives the company "increased confidence in advancing development of zolbetuximab for the first-line treatment of patients with locally advanced or metastatic gastric cancer", and also boosts confidence in claudin 18.2 as an "emerging biomarker" for this type of cancer.
In preclinical studies, the binding of zolbetuximab to claudin 18.2 – a transmembrane protein on the surface of cancer cells – results in their destruction via antibody-dependent and complement-dependent cellular toxicity.
Gastric cancer is often diagnosed in the advanced or metastatic stage, and has a lamentable five-year relative survival rate of only around 6%, as patients have very limited treatment options.
Recognising the pressing need for new therapies, the FDA has already granted a fast-track designation to zolbetuximab for the treatment of gastric and GEJ adenocarcinoma.
Other companies developing claudin 18.2-targeted therapies include Innovent, which started dosing patients with its IBI343 antibody in a phase 1 trial involving patients with various solid tumours last month.
I-Mab meanwhile has a bispecific antibody called TJ-CD4B – which binds to both claudin 18.2 and co-stimulatory molecule 4-1BB on T cells – in early-stage clinical testing, and a number of Chinese biotechs including Legend Biotech also have active programmes in this area.
Triumvira is taking a different approach with its autologous Claudin 18.2-directed T cell therapy for gastric cancer, which is still in preclinical development.