ASCO22: Gilead makes case for Trodelvy in advanced breast cancer
News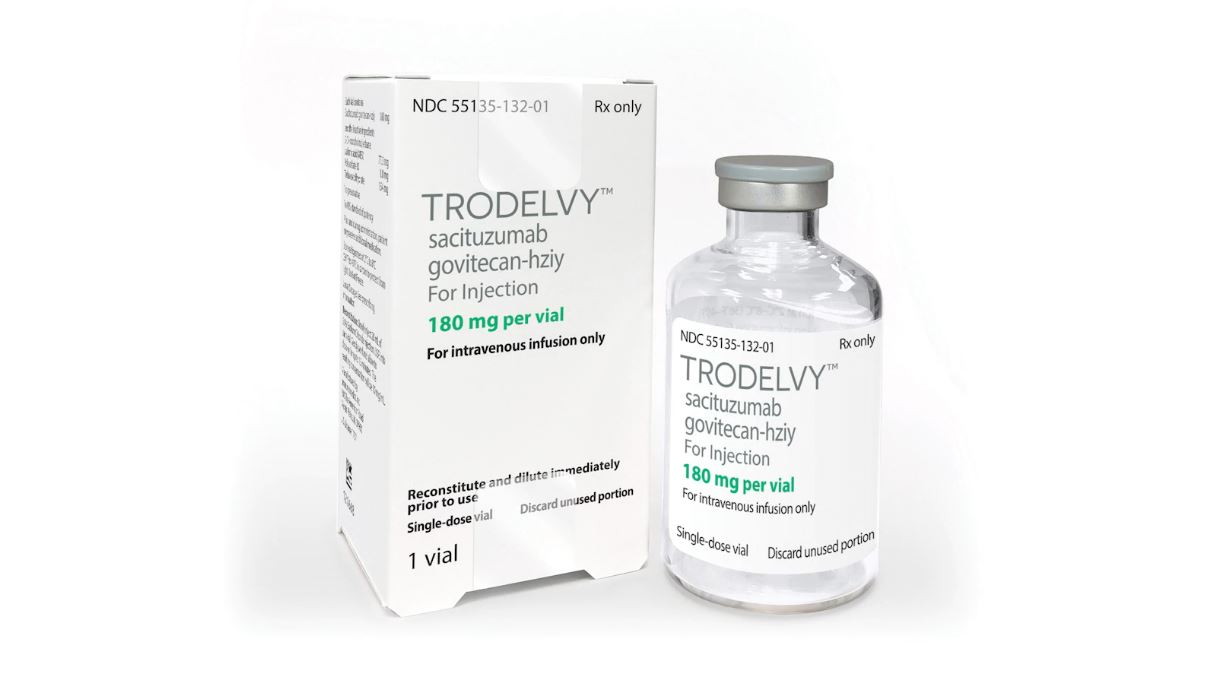 In March, Gilead Sciences reported positive results for its TROPiCS-02 study of Trodelvy, but the guarded tone of the announcement led to speculation that the data was not as strong as hoped. At ASCO, the numbers have been revealed, and the picture isn't much clearer.
The trial evaluated Trodelvy (sacituzumab govitecan) in patients with HR-positive, HER2-negative metastatic breast cancer who received multiple lines of prior treatment and showed that the drug extended progression-free survival to 5.5 months, compared to four months with chemotherapy, a 34% improvement.
The improvement was statistically significant but has led to a debate about whether that 1.5-month improvement is clinically meaningful.
It's clear Gilead is itself weighing that up, saying in March: "There is a broad range of views on what is 'clinically meaningful' in this population."
Nevertheless, the company's latest statement points to other positive indicators in the TROPiCS-02 data, including that at one year, three times as many patients on Trodelvy were progression-free compared to chemo – 21% versus 7% - with results for the drug consistent across patients regardless of their age, number of previous therapy rounds and the spread of their tumours.
There was also a positive 16% trend toward increased overall survival – generally a more challenging measure in cancer trials – that equated to around 1.6 months of extra life, as well as improvements in quality of life measures, including fatigue.
In Trodelvy's favour is that the outlook for patients with HR+/HER2- breast cancer who have progressed despite earlier hormonal therapies, CDK4/6 inhibitors and multiple lines of chemo is pretty bleak.
"The standard of care is…limited to sequential single agent chemotherapy, with declining response rates, disease control and quality of life," remarked Dr Hope Rugo of California San Francisco Comprehensive Cancer Centre, the trial's lead investigator.
"To observe a clinically meaningful reduction in the risk of disease progression or death in these patients with limited treatment options is remarkable," she argued, adding that Trodelvy "will be an important potential future treatment option for these patients."
RBC Capital Markets analyst Brian Abrahams has previously said that approval in HR+/HER2- breast cancer could add $900 million in annual sales for Trodelvy, with at least the same again if Gilead can move the drug further up the treatment pathway into second-line use.
The TROP2-targeting antibody drug conjugate (ADC) is a fundamental part of Gilead's ambition to make one-third of revenues from cancer drugs in 2030. Now, it looks like a lot will depend on whether the OS readout firms up – particularly as Gilead is still not talking about filing for approval.
Another issue potentially facing the company is that AstraZeneca and Daiichi Sankyo reported strong data at ASCO for their HER2-targeting ADC Enhertu (trastuzumab deruxtecan) that overlaps at least  in part on the patients in TROPiCS-02.
The DESTINY Breast-04 study was conducted in patients with HR+/HER2-low patients, some of whom would have been considered HER2-negative and eligible for inclusion in Gilead's study.
Overall, Enhertu reduced PFS by 49% across all patients and also improved median OS by more than six months compared to chemo when used as a third-line therapy, leading to assertions that it will change the treatment of patients with HR+/HER2-low breast cancer.
The big question for Gilead now is whether it can find a role for Trodelvy alongside Enhertu in this type of cancer as the standard of treatment evolves.