Apple investigates food calorie tracker technology
News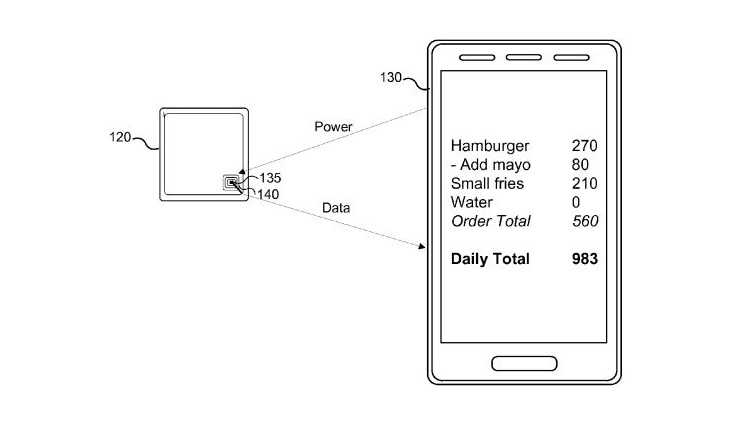 In line with its ongoing venture into healthcare, Apple is now exploring the use of technology that lets users track their dietary intake.
Revealed in a newly approved patent from the US Patent and Trademark Office, the technology is based on 'radio frequency identification' (RFID) which allows for the transmission of data between an electronic tag and a reader.
RFID tags are already used in several industries including the pharmaceutical industry to help track medicines through warehouses.
The patent lets food vendors embed RFID tags with nutritional information about specific foods which can then be transmitted to a reader device, such as an iPhone or Apple Watch.
Interestingly, the patent also includes methods of how to measure whether a user has eaten part or all their food. The use of onboard device sensors such as heart rate monitors or motion sensors can help indicate whether a person is eating or whether their arm is moving toward their mouth.
That data can then be integrated into a health app that may, for example, set specific daily calorie goals for its user which can then make personalised recommendations based on their progress.
The concept would essentially act as a far simpler means of tracking nutritional intake than current methods which rely on manual input from users – which are notorious for a fast drop-off of users.
When the technology might be available to the public is not clear, however, the potential for such a solution is extensive. Easier nutrition intake monitoring could, for example, be a particularly effective tool for diabetes patients or overweight people to track their overall caloric intake. Both examples would present opportunities to collaborate with leading wellness or pharma companies in each space.
In this regard, it could be a notable addition to its rumoured line of upcoming wearables – particularly its wristband that is only 'active' when worn – or the next generation of its smartphone or Watch line-up.
Of course, its success in such an application would entirely rely on widespread adoption of RFID technology as well as the implication of 'back-end' technology by food vendors, such as a database that includes nutritional information for all their consumables.