Alliance eyes European 'single market' for digital therapeutics
News
There's a growing body of evidence that digital therapeutics (DTx) can complement other therapies for a wide range of health conditions, reducing costs and improving patient engagement, but the sector runs the risk of being held back by a lack of clinical, regulatory and reimbursement standards.
A new partnership between the non-profit Digital Therapeutics Alliance (DTA) and digital health innovation organisation Healthware has now been formed to tackle that issue, aiming to bring together a coalition of experts from across Europe to develop a harmonised framework for the category.
A key part of that effort will be to advocate for greater recognition of the value that evidence-based DTx can deliver to healthcare system, and to develop an environment in which a new therapy can be quickly scaled from local to national and regional use across countries in Europe.
It is an important initiative, seeking to introduce clarity in some key challenges facing the emerging sector, such as establishing clinical evidence for a DTx to support approval and use, tackling data security and privacy issues, and ensuring health systems are ready and able to reimburse them.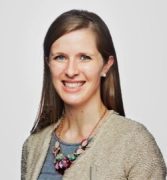 "As we jointly develop this coalition, our aim is to enable full scale access to digital therapeutics throughout Europe to transform critical aspects of patient care," said Megan Coder, chief policy officer at the DTA. For now, DTx regulations in Europe are fragmented, even with the implementation of EU regulation 2017/745 on medical devices, which came into force on 26 May 2021 and encompasses DTx.
There are still varying classifications, routes to approval and reimbursement, and data protection requirements between EU countries, and of course an evolving environment in the UK post-Brexit, which makes it burdensome for developers to roll out therapies across different countries.
Even in the absence of a unified framework, the DTx sector is nevertheless showing itself to be vibrant and fast-growing, which suggests there is a healthy demand for this type of therapy – which can often be delivered flexibly in a patient's own home.
An analysis from Data Bridge predicted that the European DTx market will grow nearly five-fold to almost $11 billion in 2028 compared to 2021 – an average annual rate of more than 23% – with Germany, the UK, France and Belgium set to remain the largest markets in the region.
The new coalition aims to encourage even more rapid development and maturation of the DTx category in Europe, so that safe and effective therapies can be accessible to patients regardless of where they live.
The first stage will be to look at the current patchwork of regulations and policies that are in place at the moment, including health technology assessment (HTA) approaches, national funding, clinician engagement, and patient access and reimbursement pathways.
Armed with that shared learning, the alliance will then develop recommendations for building a more harmonised framework that could be deployed across Europe.
The first face-to-face meeting of the coalition is scheduled to take place at the Frontiers Health Global Conference this October in Milan, Italy.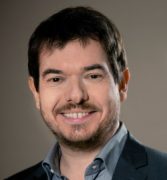 Healthware and DTA have been working together since the industry body was formed in 2017, and according to Roberto Ascione, Healthware's chief executive, the coalition marks a deepening of that partnership that will "help shape the European policy landscape and ensure DTx companies can scale."
He added: "We are huge advocates for the positive impact digital therapeutics can have on patients and believe that these solutions can help fill care gaps, augment care delivery and most importantly support patients in novel ways."