After a nay from NICE, Scotland says aye to J&J's Spravato
News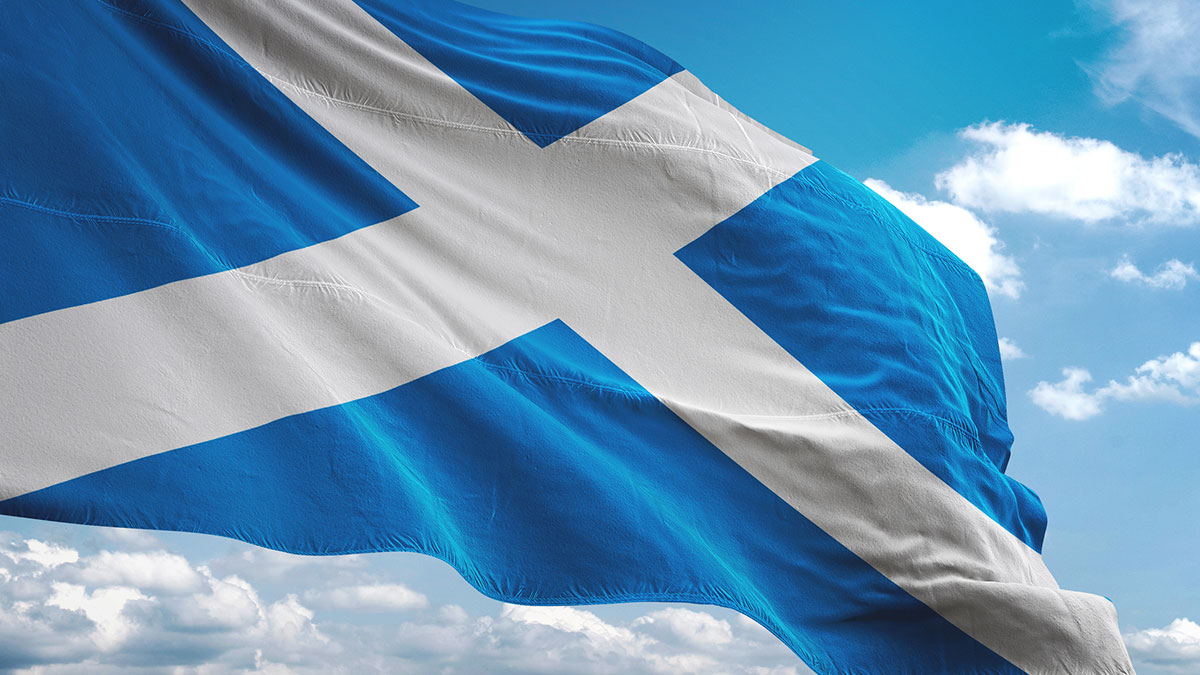 NHS patients with treatment-resistant depression in Scotland will be able to access Johnson & Johnson's Spravato, a drug that has been turned down twice by NICE for patients in England.
The Scottish Medicines Consortium – NICE's equivalent north of the border – backed the use of Spravato (esketamine) nasal spray at its meeting this week, giving it the go-ahead for people with major depression who haven't responded to at least two different antidepressants.
J&J's pharmaceuticals unit Janssen said it was pleased with the "swift decision" by the SMC and took an oblique swipe at NICE by praising the Scottish agency's "pragmatic approach and flexibility" in arriving at a positive recommendation for the drug.
It also said it was working closely with NICE "in the hope that patients will also be able to access esketamine nasal spray routinely in England, Wales and Northern Ireland."
NICE rejected Spravato for the second time last week after its appraisers raised multiple issues with the drug – including whether its effects are maintained after treatment stops – and questioned Janssen's cost-effectiveness calculations.
That decision increased the likelihood that the company will have to drop the price of the drug still further to secure routine NHS use of Spravato in England and Wales.
The nasal spray was approved by the EMA last December and according to NICE costs around £10,500 per course of therapy, ahead of any discounts.
It is said to be the first antidepressant with a new mechanism of action in decades, with the advantage that it starts to work within days – much more quickly than conventional drugs.
Other highlights
The SMC's monthly crop of recommendations also included a positive recommendation for Sanofi's Cablivi (caplacizumab) for ultra-rare blood disorder acquired thrombotic thrombocytic purpura (aTTP), which affects around 15 people a year in Scotland.
That decision also has the potential to create an access discrepancy within the UK as NICE turned down the drug in preliminary draft guidance published in June, although it hasn't yet published its final verdict on the drug.
The SMC issued a green light for use by NHS Scotland of Roche's Perjeta (pertuzumab) as an adjuvant (post-surgery) treatment to prevent relapse in patients with HER2-positive early-stage breast cancer that has spread to the lymph nodes, an indication backed by NICE in 2019 after a price cut.
At the same time, Roche also got the go-ahead for Polivy (polatuzumab vedotin) in combination with rituximab and bendamustine as a second-line treatment for adults with diffuse large B-cell lymphoma (DLBCL) who cannot have a stem cell transplant. That verdict comes a couple of weeks after NICE approved this use after an earlier rejection.
There were also positive recommendations from the SMC for Novo Nordisk's oral GLP-1 agonist Rybelsus (semaglutide) for type 2 diabetes, AstraZeneca's Lokelma (sodium zirconium cyclosilicate) for high potassium (hyperkalemia), Astellas' acute myeloid leukaemia therapy Xospata (gilteritinib), Novartis' Beovu (brolucizumab) for wet age-related macular degeneration, and GW Pharma's cannabidiol-based epilepsy therapy Epidyolex.