Abbott bags FDA okay for AI-based heart imaging software
News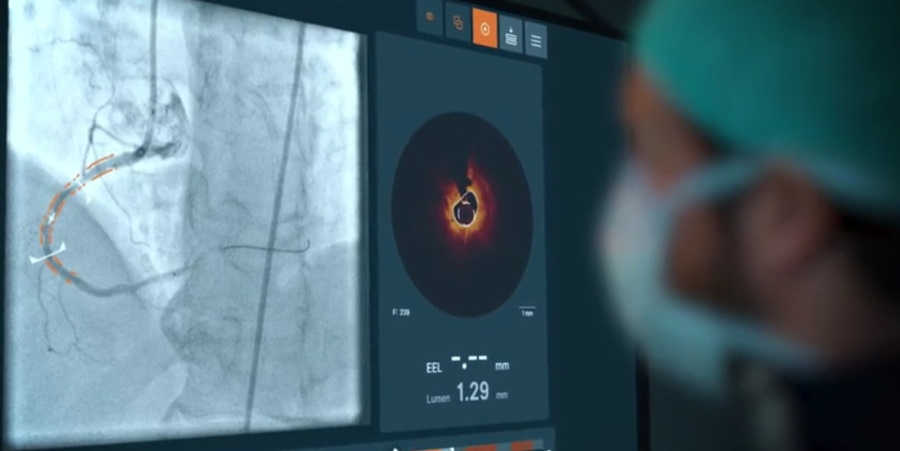 The FDA has approved an artificial intelligence-based imaging software developed by Abbott that is used to help physicians carry out procedures like implanting stents to open up narrowed blood vessels in the heart. 
Abbott's Ultreon software is billed as a first-of-its-kind platform that is designed to be used with optical coherence tomography (OCT), an imaging technology already used in percutaneous coronary interventions (PCIs) like stenting for coronary artery disease.
Unlike traditional imaging methods such as conventional angiography, the OCT technology – pioneered by Abbott – uses near-infrared (NIR) light to provide high-definition, precise imaging from within a blood vessel.
Ultreon merges AI with the technology to provide physicians with "an enhanced, comprehensive view of coronary blood flow and blockages" in the heart, helping to guide the cardiologist through the PCI procedure.
Imaging accounts for some of the most advanced uses of AI in healthcare, having shown impressive accuracy and sensitivity of detecting and guiding treatment of a wide range of clinical conditions that can match or even in some cases exceed the performance of human assessments.
A survey conducted by Abbott earlier this year found that more than 80% of physicians agreed that advances in diagnostic and treatment technologies, such as OCT, have translated to tangible improvements in patient care.
The Ultreon software "provides an automated, comprehensive view of the artery that facilitates physician decision-making", according to Ziad Ali, of the DeMatteis Cardiovascular Institute at St. Francis Hospital and Heart Center in New York.
It allows stents to be placed faster and with more precision, helping doctors provide the best care for patients, he added.
The software can also be used alongside its Dragonfly Opstar imaging catheter and PressureWire X, a wireless sensor used to measure heart physiology.
Ultreon has previously been approved in Europe and Japan, and was adopted for use by the Royal Free Hospital in North London for the first time in the UK earlier this year.
Commenting on early experience with the software, Royal Free consultant interventional cardiologist Dr Sundeep Kalra said that it will "enable more cardiologists…to carry out a procedure which until now has been limited to a few specialists".