Cell-Mediated Therapies for Infectious Disease Summit
Events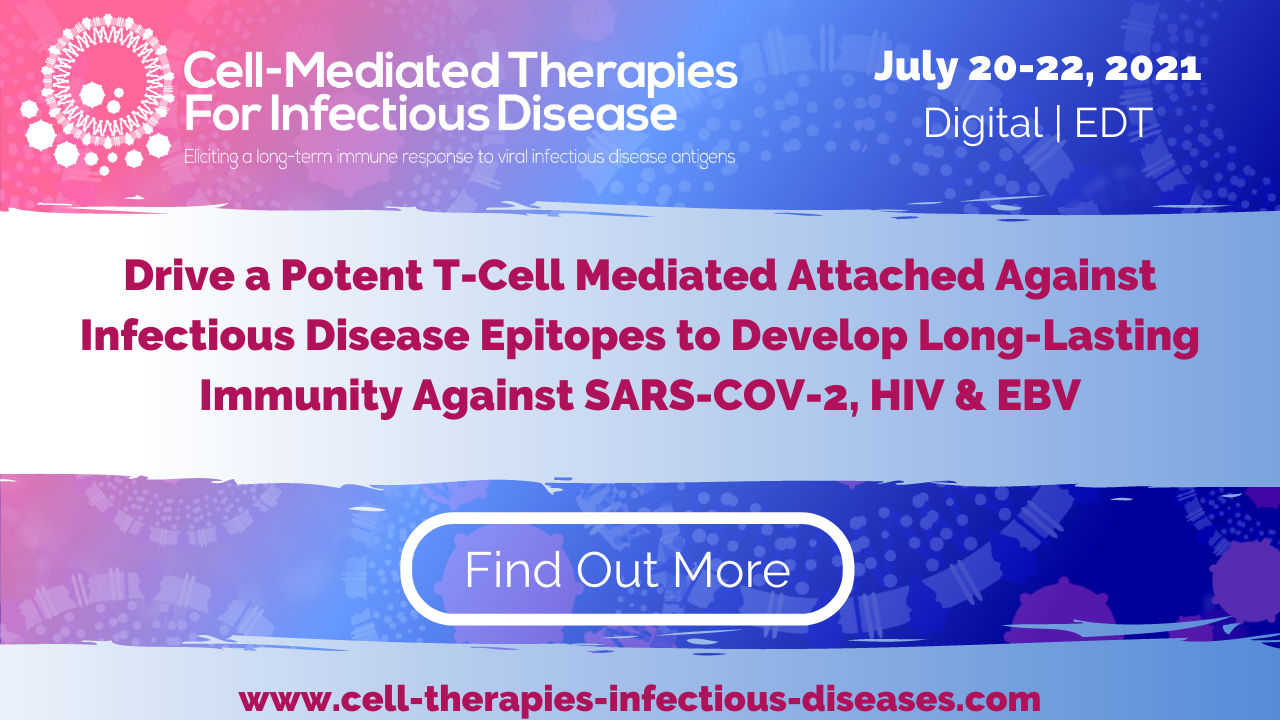 In the fight against emerging coronavirus variants and spike mutations, the need for long-lasting immunity is greater than ever. This is why the time is now to look beyond antibodies and capitalize on the long-term immune response of T cell therapies.
The Cell-Mediated Therapies for Infectious Disease Summit is the first and only meeting focused on novel technologies to drive a potent T-cell mediated attack against infectious disease epitopes, with the goal to achieve long-lasting immunity against SARS-CoV-2, HIV, and EBV.
Showcasing ground-breaking advances in NK, TCR, and CAR-T cell therapies, as well as comparing durability and breadth of the response of novel T-cell directed vaccines, join this meeting to progress your understanding of this new era of infectious disease therapy.
Check out the brand-new event guide here
Join the industry experts pioneering this new paradigm of treatment, including:
Xiaokui Zhang, CSO, Celularity
Catherine Bollard, Director, Center for Cancer and Immunology, Children's National Medical Center
Wade Blair, Executive Director, Gilead Sciences
Roman Yelensky, EVP & CTO, Gritstone Oncology
Lucy Dorrell, Head of Disease Biology, Infectious Diseases, Immunocore
Bonnie Howell, Executive Director, Infectious Disease & Vaccines, Merck
Devon Shedlock, SVP, R&D, Poseida Therapeutics
Gavin MacBeath, CSO, TScan Therapeutics
Agnete Fredriksen, President & CSO, Vaccibody
Lenny Moise, Director, Vaccine Research, EpiVax
Download the program to see the full speaker faculty and their presentation abstracts
Be at the forefront of this evolving research and join this exclusive community to understand and enhance the natural T-cell response to develop durable, potent therapies for devastating infectious diseases.