6th CAR-TCR Summit 2021
Events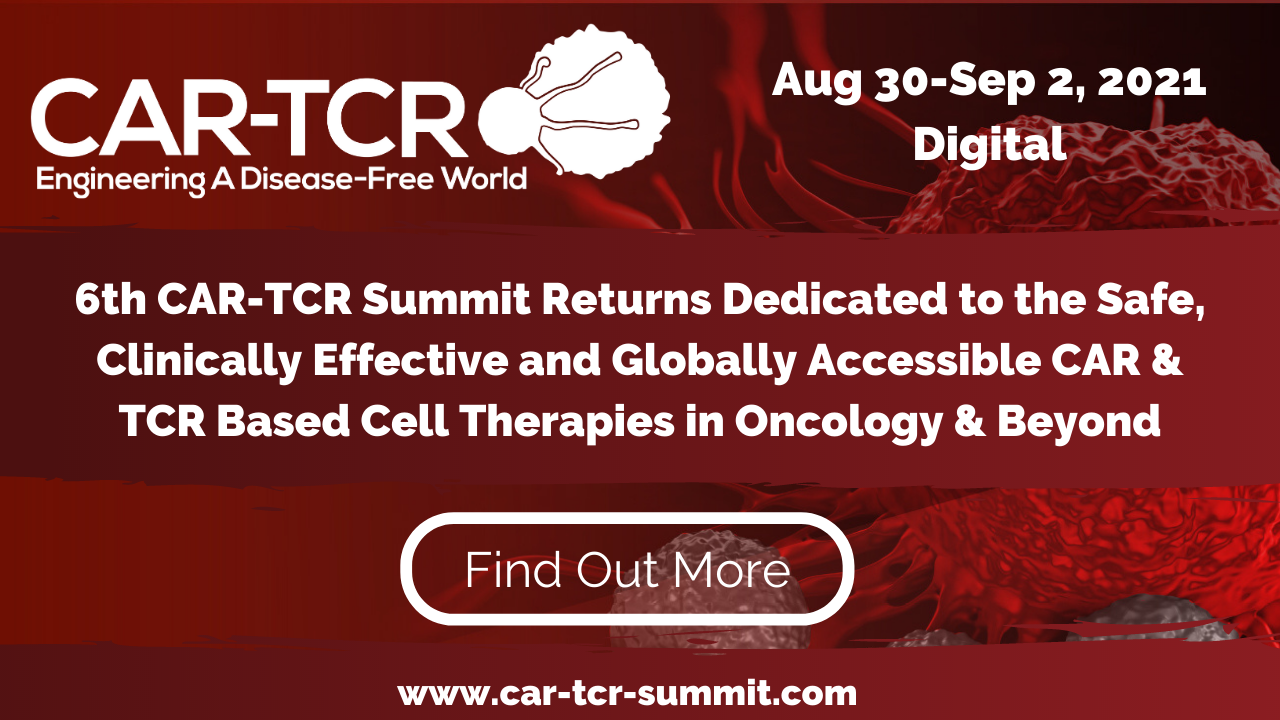 Calling all CAR & TCR Drug Developers – Welcome to the CAR-TCR Summit
This August, the 6th CAR-TCR Summit returns; bigger and better than ever! This is the premier industry forum to advance the development of CAR and TCR technologies from bench to bedside, emphasizing progress in novel constructs, solid tumors, allogeneic development, and automation in 2021.
Access the program for a first-look preview of the draft agenda and speakers.
As the industry matures, and leaders prepare for commercial readiness, this year we are introducing 7-tracks of content to the agenda bringing everything from discovery to market access, to ensure success on the global stage.
We are excited to announce some HUGE additions to CAR-TCR Summit, including:
New Regulatory Bootcamp – gain end-to-end visibility of the regulatory challenges from IND to BLA approval with seasoned experts from Novartis, Kite, BMS, Celyad
NEW Track Announced – Entering phase trials? Waiting for clinical readouts? Wondering how to scale up? Access case studies and thought leadership to maximize development in the Early Phase Development track – Immatics, Aleta Biotherapeutics, Poseida Therapeutics
Focus on Cell Characterization & Beyond Oncology – join a dedicated post-event day to explore preclinical characterization to CMC gold standards and debate the best indications for CAR-TCR technologies with the pioneers pushing the bounds of therapeutic application.
See how the summit will respond to the industry's questions and expectations by downloading the agenda.
Don't forget: the dates for your diary are August 30 - September 2, 2021
This will be an absolute must-attend event for anyone working on CAR and TCR technologies, looking to engineer a disease-free world. Make the most of this opportunity to connect, collaborate and catalyze your candidate's success.