4th Microbiome Movement - Drug Development Europe Summit
Events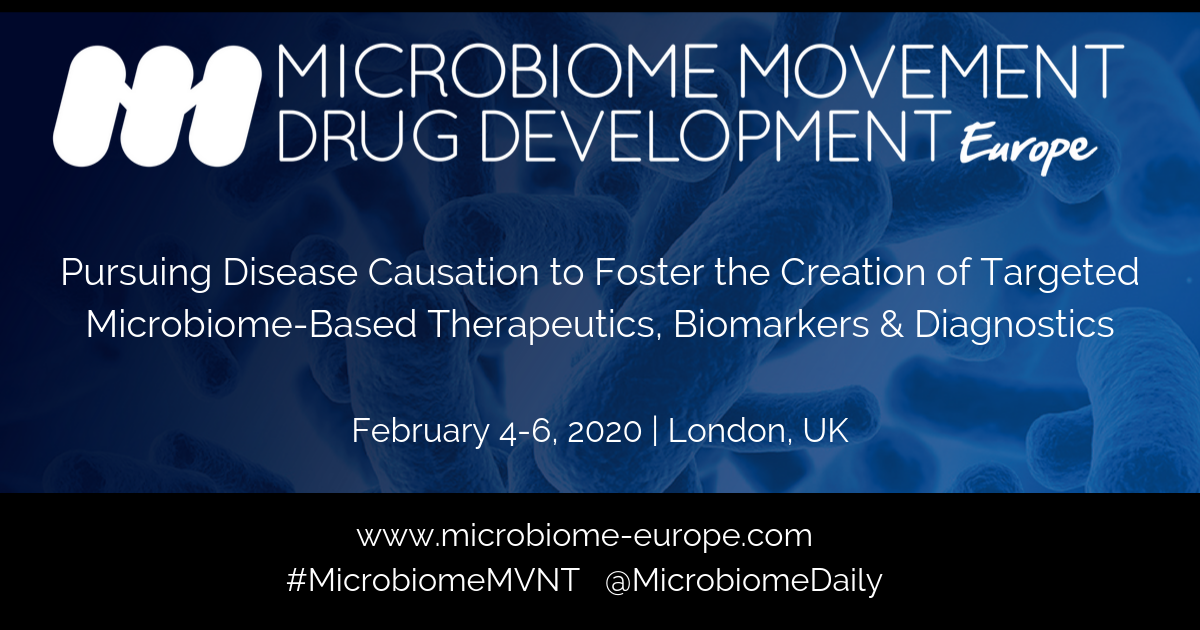 Part of the foremost conference series for microbiome researchers in industry, the 4th Microbiome Movement – Drug Development Europe 2020 returns to unite leading scientists from the biopharmaceutical and academic community to pursue the causal role of the microbiome in disease, and help create a new generation of microbiome-targeted therapeutics with predictable modes of action and consistent clinical outcomes.
Across three days of case-studies, discussion and debates, learn how industry and academic leaders are understanding microbiome functionality across key therapeutic modalities, leveraging big data platforms to deduce causality, and overcoming regulatory, clinical and manufacturing hurdles to further accelerate their pipeline across new disease targets.
At this critical time, and as the microbiome community waits for the first clinical breakthrough, join your peers and unlock the potential of the human microbiome to create the next generation of microbiome-based therapeutics and diagnostic candidates of the future.
Find out more here: https://ter.li/ukrgd7