3rd Gamma Delta T Therapies Summit
Events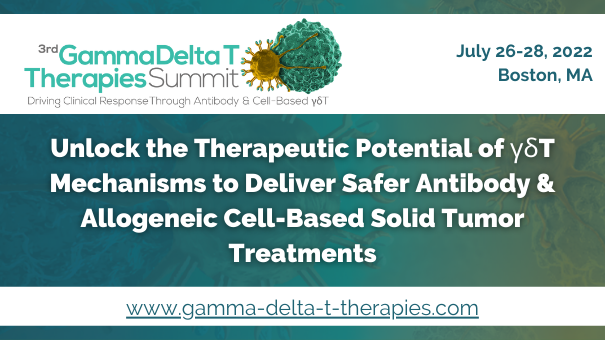 Join the 3rd Gamma Delta T Therapies Summit to learn and network with 120+ of the world's leaders including γδT pioneer, Adrian Hayday, and together accelerate the development of effective, persistent, globally accessible cell therapy for solid tumors.
Enhance cytotoxicity, discover novel targets, engineer stealth, and persistence, interrogate cell subsets, and scale-up manufacturing through a deep understanding of the fundamental biology and target product profile for γδT therapies.
Access the full event guide here.
Industry experts agree that this year, the γδT is the cell to know. Ensure you and your team are ahead of the curve and equipped with the need-to-know insights to advance successful therapeutics, across 2 dedicated tracks covering Discovery, Process Research, Preclinical, and Clinical Development; as well as 3 deep-dive workshops, and a Gamma Delta 101 Bootcamp.