3rd B & T Cell-Mediated Autoimmune Disease Drug Development Summit
Events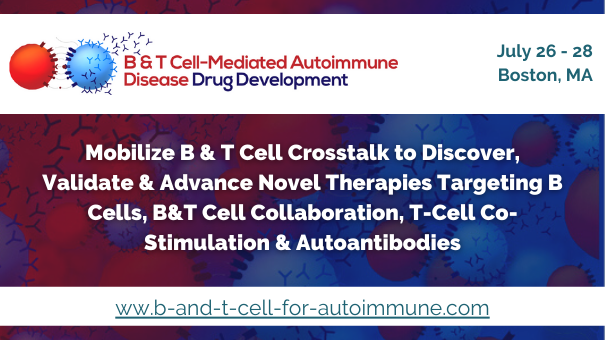 The 3rd Annual B & T Cell-Mediated Autoimmune Disease Drug Development Summit is the only industry-led forum focused on the therapeutic opportunity of drugs directed against B-cell, plasma cell, and T-cell targets in autoimmunity.
Several drug approvals for B-cell directed therapies have made waves in autoimmune drug development. As investment and industry momentum increases, this summit will once again unite the movers and shakers of the B&T cell-mediated autoimmune space with the likes of Pfizer, Nurix, Regeneron, Gossamer Bio, and more.
As the space grapples with translational and early clinical drug development challenges, join this comprehensive forum 80+ key leaders and decision-makers to harness the immune system and conquer B&T cell mediated autoimmune diseases.