2nd ARDS Drug Development Summit
Events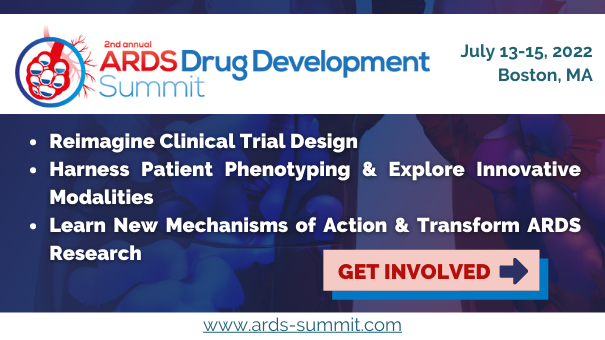 Acute Respiratory Distress Syndrome (ARDS) is a growing and concerning unmet medical need with no effective therapeutic, and a serious medical burden in a world with or without COVID-19.
Bringing industry together to consolidate the last 18 months of clinical and translational data; the 2nd ARDS Drug Development Summit is the only translational conference for drug developers to leverage the large homogeneous populations of COVID ARDS, and finally advance clinically successful therapeutics past historical failures.
Join us in Boston and meet over 80+ of your peers including Mesoblast, Healios, BioMarck, Gen1E Lifesciences, Apeptico, Edesa Biotech, and many more, to benchmark your modality and approach against the clinical landscape, get exclusive access to unpublished data, and network with senior experts across multiple therapeutic avenues.
Leave this meeting with a clear understanding of your preclinical expansion opportunity and how to develop your research against its market opportunity in this pressing area of drug development.