Four ways Biogen is tackling digital innovation in neurological disease
Digital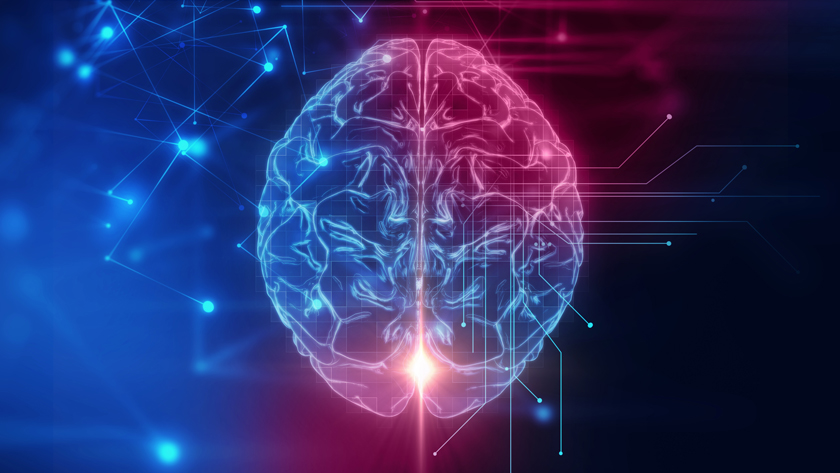 Digital transformation in pharma is not a singular endeavour. It can mean everything from patient-facing disease management apps and wearables to background AI dramatically altering drug discovery or radiological imaging. So, when a life sciences company embarks on a project of digital transformation or innovation, it's really embarking on multiple projects that span the wide world of pharmaceutical operations.
Dr Yacine Hadjiat is global head of Biogen Digital Health Solutions. He sat down with pharmaphorum at Frontiers Health 2022 in Milan to discuss how his group approaches digital innovation around neurological diseases.
Hadjiat and his team organise their efforts into four pillars: using technology to improve evidence generation and R&D, equipping clinicians with new digital tools, empowering patients through digital means, and pharma-adjacent interventions like digital therapeutics.
And although not all categories involve patients directly, Hadjiat says, they all need to start from a place of patient centricity and patient need.
"As we develop these technologies, it's not only that we must focus on the patient experience; we need to start with the patient experience," Hadjiat tells pharmaphorum.
Improving evidence generation
When it comes to evidence generation, many of Biogen's digital efforts are focused on precision phenotyping through artificial intelligence and, more broadly, on advancing analytical methods.
One example is a partnership with French startup Therapanacea around Multiple Sclerosis.
"We have a collaboration using artificial intelligence in an MS Lesion Analyser, developing classifiers to better detect and understand the MS evolution from an MRI perspective, even before the clinical symptoms set in," Hadjiat said. "This is a real shift in how we diagnose, monitor, and treat MS. AI gets us closer to personalised medicine."
Additionally, evidence generation encompasses new digital biomarkers and patient-facing platforms that can help collect them. For instance, Biogen has developed a solution called Konectom, a smartphone-based platform that employs active and passive monitoring to collect neurological function data, such as motor control and mobility, on patients with CNS conditions.
"Measurement can be challenging. Some symptoms of neurological diseases are very subjective, and evaluation timepoints are spread out over long periods of time. That's where digital can help," Hadjiat said. "If we can measure and see things that initially our eyes cannot see, at a much higher frequency thanks to imaging or through sensors, we can make the invisible visible."
Building tools for clinicians
The explosion of data and innovation in healthcare has created problems for physicians, who can often have trouble keeping up with the medical literature. So, another effort from Biogen is a web-platform and app they've developed called Neurodiem, which helps CNS specialists specifically keep up on the rapidly changing field.
"We bring to healthcare professionals and neurologists the latest up-to-date scientific language publications, debates, manuscripts, and journals in the neurological field and provide online digital health education for neuroscientists," Hadjiat explained.
Neurodiem is currently available in 17 countries and in nine languages.
Hadjiat says the team can build digital tools for clinicians because they have a team that represents both technical and clinical expertise.
"About half of our talents come from the life sciences industry and clinical research, and the other half come from the tech world – so, totally different backgrounds," Hadjiat said. "We are bringing the two worlds together to work on digital innovation. That's how we articulate our vision at Biogen Digital Health: it is biotechnology and neurotechnology coming together, it's not one or the other."
Empowering patients
In their patient-facing efforts, its especially important for the team to be patient-led in their development, Hadjiat said.
"At Biogen Digital Health we have a full team dedicated to patient experience and user insights," he said. "Their mission is to start from the need, improve the experience, and iterate."
The patient experience team uses qualitative and quantitative methodologies, advisory boards, interviews, data analytics, and multiple touchpoints with the patients in order to make sure the products being developed are effective and easy to use.
One example of a patient-facing app in Biogen's portfolio is Cleo, an app for MS patients which the group launched in 2018.
"An MS patient would typically meet their neurologist only twice a year for about 20 minutes." Hadjiat said. "Together with patients, we created a companion app called Cleo to accompany people living with MS in their daily lives. Today, over 600,000 MS patients around the world are registered on Cleo."
Hadjiat said that the patient experience team was critical in developing this app because of the unique challenges of MS.
"The challenge is that some patients will find diagnosing MS quite confusing in the early stages of the disease, where they may not have visible symptoms but are yet diagnosed, yet they are living with MS. So, the offering there is to stay close to the patient needs and help them understand, learn, monitor, share, and adapt to live a better life"
Another example from Biogen's team is Physio.me, a remote exercise platform for patients with neuromuscular diseases such as Spinal Muscular Atrophy (SMA).
"Patients with neuromuscular diseases need regular adapted exercise as part of their journey. To receive it, they often need to go to the hospital," Hadjiat said. "Technology can help support that need while offering virtual complementary solutions to the physical sessions. Our team developed a remote physical exercise platform where the care team can define a schedule of appropriate exercises that the patient can access at home and perform appropriately."
Adjacencies and DTx
The final focus area at Biogen Digital Health is digital therapeutics and other pharma-adjacent interventions. Hadjiat draws a distinction between patient-facing apps and DTx.
"Now, looking beyond the above examples, we do explore digital interventions that are also supported by clinical evidence and regulatory framework," he said. "When you get to a regulated intervention, evidence generation, validation of claims all the way to pricing and reimbursement - then, we're talking about digital therapeutics."
This is a growing area and one that Hadjiat said was a focus of the team at Frontiers Health.
"What we've seen at the conference is that we are talking about the breakthrough of digital therapeutics in the digital health space," he said. "I believe the life sciences industry ecosystem is getting to be more familiar with digital health overall as a concept. Digital therapeutics is where we still need to explore further. It's both an opportunity and a challenge as many things, including reimbursement, still need to be shaped globally."
Conclusion
Biogen was one of the first biotech companies to launch a dedicated digital unit, and, as we've seen, that unit has produced or supported a variety of interesting technologies and interventions. But, as Hadjiat says, the next era in health tech will be one where digital is increasingly integrated into a company's core value proposition.
"Digital technology in Healthcare will continue to evolve and get more and more integrated in our ecosystem," Hadjiat says. "Soon, digital health will be a normalised vector for healthcare, and life science companies will be launching a digital health product as a fully integrated part of their portfolio and mission."
What will that seamless integration of digital in healthcare look like? Hadjiat says it will be a continuum of care.
"We are shifting from care where the patient had to go somewhere physically: see a doctor, get an expert opinion and go back home —and the clinician would assume that the patient would do what they asked them to do," Hadjiat said. "Technology is connecting the dots. You can continue to receive care and stay connected with a care provider who can then get fed data back. We have a full cycle between what happens at the expert level in the hospital and what the patient can be empowered to do at home and daily life. This is more theoretical than reality as yet, but technology is enabling us to get closer to that reality. The pieces are there, the wiring is there, we just need to make it more efficient overall and streamline the steps."
To get to the point where digital technology is woven into the fabric of the healthcare ecosystem will require the sort of cooperation that Hadjiat sees personified at the Frontiers conference.
"When you go around and meet with people, that's what I'm talking about," he said. "Engineers, investors, doctors, researchers, business folks... That's the ecosystem we need to make it work. One expertise, one player will not solve it all. I don't think a life science company can solve it alone. I don't think start-ups can solve it. I may be stating the obvious, but people are all going to need to come together."
About the interviewee

Dr Yacine Hadjiat is Global Head of Biogen Digital Health Solutions & Medical. He is based in Paris, France. Prior to joining Biogen, Yacine was Chief Medical Officer for Asia Pacific, Middle East and Latin America and Global Head of Medical for Consumer Health at Mundipharma. Throughout his career, he has covered several senior leadership positions in the pharmaceutical industry as well as clinical practice and academic medical research in Europe, the US, and Asia.
Along with his career in the industry Dr Yacine Hadjiat has several years of clinical practice in pain and cancer care management including NGO work with Pain Without Borders, especially in Africa and Asia, and also fundamental and clinical research experience in the US at the National Institute of Health (NIH) in Washington DC. He is also currently part of the French Health Institute (INSERM) in a public health research program. Yacine also holds non-executive positions as advisor for governmental agencies in Singapore like the National Health Innovation Center (NHIC) and Enterprise Singapore, as well as medTech/ HealthTech incubators. He is the author of several scientific publications from fundamental research science to clinical research projects, digital health and health economics. He was recognized for his work on equity and health and education. In 2019, he was awarded "Excellence in Medical Affairs Award" by the Association of Pharmaceutical Medicine Singapore (APMS).
Dr Yacine Hadjiat holds a medical degree with a specialization in pain management and supportive care (from both Paris Medical University and McGill University), as well as an MBA in Health Management. He has also completed several training courses and specializations in addiction, pediatric pain management, clinical research, health economics and Artificial Intelligence for healthcare.
About Biogen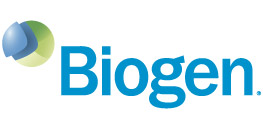 Biogen Digital Health is a global unit of Biogen dedicated to pioneering personalized and digital medicine in neuroscience. We aspire to transform Biogen and patients' lives by making personalized & digital medicine in neuroscience a reality. Powered by data-science and digital technologies, we drive solutions to advance research, clinical care, and patient empowerment. We believe that now, more than ever, biology and technology should go hand-in-hand to better meet patient needs, while enabling a shift towards more prevention-focused, affordable, and equitable care.