Deep Dive: Disruptive Technologies
Digital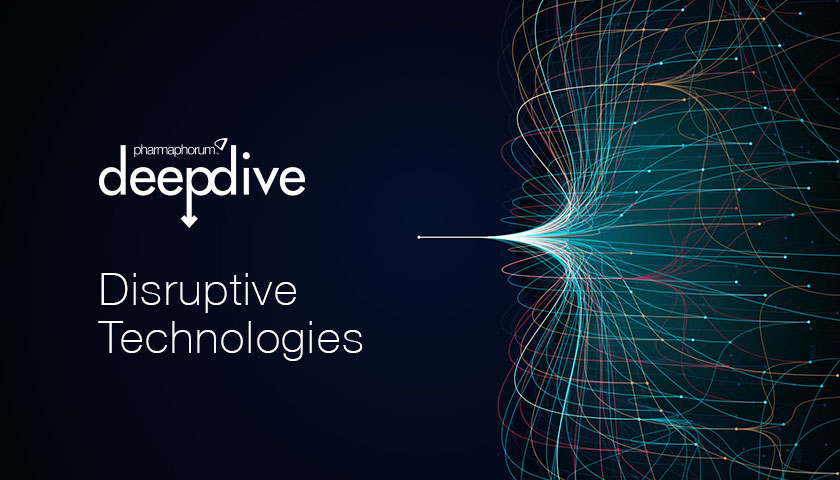 In the first issue of Deep Dive for 2019, we look at disruptive technologies in pharma, how they're changing medicine, research and development, and healthcare, and how the pharmaceutical industry is responding to these momentous shifts.
The age of digital medicine is here
As technology and traditional healthcare converge, some trends in cutting-edge digital health innovation are emerging
Pharma in the age of acceleration
Syneos Health tracks the future paths for healthcare technology to identify what will be truly disruptive for the pharmaceutical industry
Opening doors in pharmaceutical development
Evidera surveys the adoption of machine learning by the pharmaceutical industry and how it can increase R&D efficiencies
Expanding the definition of medicine
Digital therapeutics are adding new elements to the medical world, but their place in the pharmaceutical sector is not yet fully established
What future for pharma in a digital world?
Heads of innovation, communication and digital strategy in pharma reflected at Frontiers Health 2018 on the implications of technological changes
Company profile: Evidera
Data disruption and applying 'enabled intelligence' to convert the promise shown in clinical trials into real-world success
Defining the digital therapeutics opportunity
Once the stuff of science fiction, we hear from the Digital Therapeutics Alliance (DTA) how the emerging category of medicine is set to be increasingly influential in healthcare
Will cell and gene therapies disrupt reimbursement?
Cell and gene therapies could be game-changers, both in terms of their life-changing benefits as well as how health systems pay for them
• Read Deep Dive: Disruptive Technologies in full
pharmaphorum's digital magazine Deep Dive provides objective, issue-driven views, analysis, high-level interviews and unique research for pharmaceutical companies, biotech firms and the wider healthcare sector.
In 2019 Deep Dive will have special focuses on disruptive technologies in pharma, R&D innovation, market access & commercialisation, oncology, sales & marketing innovation, digital health and patient engagement. Subscribe to future issues of Deep Dive.