Country focus: Hungary carves out a niche in digital pharma
Digital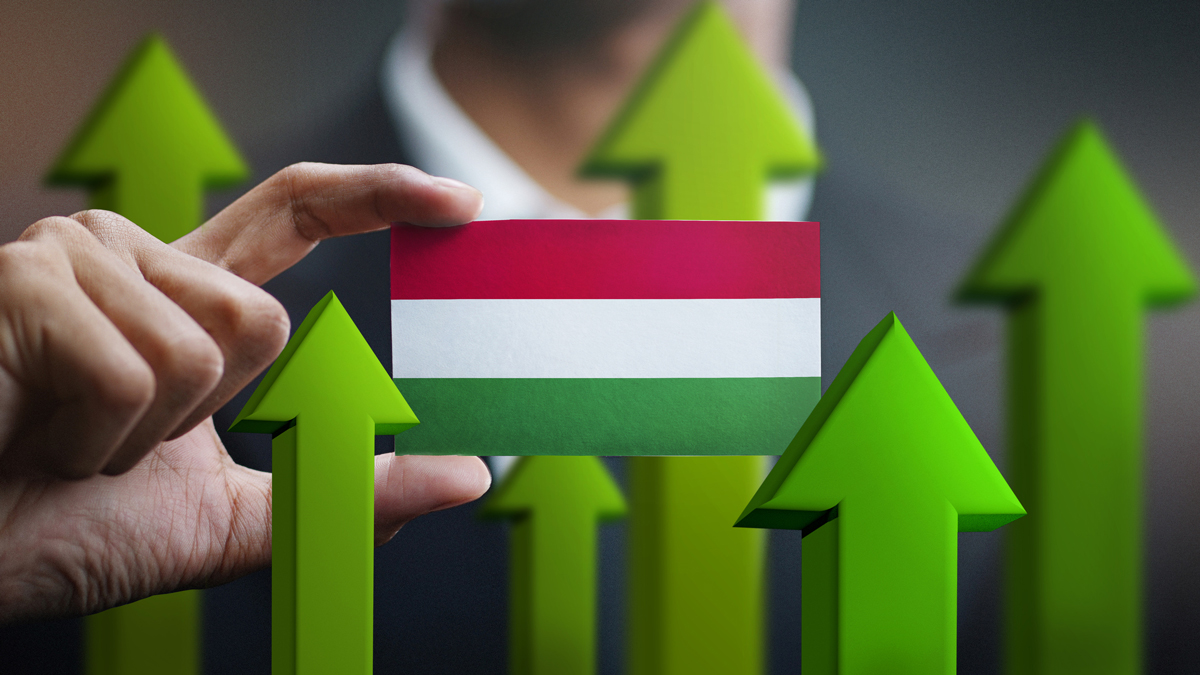 AI simulated cell company Turbine is just one of many digital drug discovery firms on the rise in Hungary. We speak to the company's CEO and co-founder, Szabolcs Nagy, to find out why moving beyond traditional biotech drug development is a good fit for the country's ecosystem.
Hungarian company, Turbine, is taking an alternative approach to the standard biotech drug development model with its AI-based simulated cell technology, which helps the bulk of preclinical drug discovery take place digitally.
It's a model that CEO and co-founder Szabolcs Nagy says fits well into a country that has traditionally struggled in wet lab drug discovery but has several complementary factors that have allowed it to nurture a growing digital pharma ecosystem.
Turbine's AI-powered cell behaviour simulation platform builds a model of a cancer cell that behaves in a biologically accurate manner by analysing the reams of data available on how specific cells work, whilst also bringing in expert insight.
"Once you have the simulated cell, you can use it just as you would in any other biological model," says Nagy. "For example, you can simulate what would happen if you inhibited thousands of different proteins in thousands of different cell models."
"There are a lot of scientists who want to better understand biology but don't have the money to do it in wet settings. So what do they do? They go into bioinformatics"
Using the terabytes of data, such experiments can be produced. The tandem of AI and translational scientists can then find the strongest signals and figure out why those targets worked.
This could help Turbine and its collaborators understand complex tumour mechanisms and design drugs against them, and hopefully result in greater chances of clinical success for pipeline assets.
"You can use an accurate, simulated version of a cell to come up with ideas and test them at fraction of the speed of standard drug development and in a highly scalable fashion – and you would only have to go into wet biology when you have conviction that your hypotheses will work," says Nagy.
In the past couple of years, Turbine worked with a number of big pharma companies, including Bayer, and has also started building its own pipeline, including a target delivering new biological insight in PARP inhibitor resistance.
"We want to transform the discovery process and find novel drugs that work for patients who have never seen benefits from the standard drug R&D approach," says Nagy.
"We also want to help these drugs get to patients at a much lower cost than the current process allows, and so we've built a company around this simulation capability."
Jonathan Hay from Delin Ventures, who have invested in Turbine, says that the attraction in such companies is the ability to "push current technologies to the edge of what they can deliver".
"It's incredibly exciting to see what can be done with the right data and digital expertise combined with experienced drug developers.
"Within ten years, perhaps earlier, these approaches will be integrated into the workflow of all serious drug discovery efforts and will hopefully lead to increased success rates and significantly reduced costs."
Hungary's ecosystem
Turbine's efforts to move away from the traditional lab model for biotech research are appropriate for a country that, Nagy says, has traditionally not seen much funding for wet sciences.
"There's not really a well-developed ecosystem of biotech funding and spin-out companies. There is some pharmaceutical activity with older and well-to-do companies, but they're more focused on licensing than development."
But with a host of well-educated doctors, biologists, engineers and software developers in the country, this gap has been filled by a strong digital health ecosystem.
"There's a lot of bioinformatics know-how and talent and a lot of good scientists who would like to better understand biology but don't have the money to do it in wet settings. So, what do they do? They go into bioinformatics."
"Hungary is interesting because it combines very high quality scientific and medical expertise with relatively low cost," says Hay. "I also think Hungary benefits from an amazing mathematical and systems theory tradition that means that the talent needed to push things to the limit is easily available."
The country also sees a lot of clinical trial activity, thanks to the combination of these experts and its relatively low levels of operational expenditure.
"There are plenty of hospitals that are really leaning into that, and there is now more and more data being generated," says Nagy.
"That's an area that we're also looking at launching collaborations in. It's fairly nascent at the moment, but I think it will grow into something incredible because of the high number of clinical trials."
That said, Nagy believes that it would still be of benefit to the Hungarian ecosystem if wet science capabilities were developed further.
"The quality and amount of data that you have access to is ultimately what determines the quality and impact of your digital solution. Because of that, better data generation in the clinic and in wet settings will always be important, and it would be nice to have more of that."
This is something Turbine itself is considering as it continues raising capital to expand its platform.
"That will require us to establish some form of wet presence, and I think it makes sense to do that in Hungary because of the cost advantage compared to other countries."
Hungary's ex-Communist public healthcare system generally has good access for the public, but a trend towards privatisation of some capabilities is in many ways "opening a chasm" between the general populace and the middle- and upper- classes, says Nagy.
"On the other hand, though, that does mean that there are some high-quality facilities that are very much on par with what you would find in the US and in Europe.
"This combination of strong data generation and up-and-coming hospital capabilities is really helping to fuel progress in innovation in the country."
COVID impacts
Nagy says this focus on digital means that Turbine got off "relatively lightly" in terms of the impact from COVID-19.
"For example, most of the experiments Turbine runs are in the cloud, so we just kept running them. Even though we still had to work remotely, there was as little impact on our operations as there would be for, say, a Silicon Valley digital company.
"That's definitely a benefit we've seen, and I think that's also true for the other digital companies here."
Nagy adds that digital companies have benefited from both the heightened interest in digital during the pandemic and the breakdown of geographic barriers for investment.
"Suddenly it didn't matter if somebody was investing in Eastern Europe or the US, because it was all remote anyway, and there's been an increased geographical spread of investment activity."
"We used to think that we could only make early stage investments if they were local but with new work practises we have become comfortable investing anywhere," adds Hay. "This is very liberating. I think it will also be a big benefit to companies who develop expertise in a particular area and will find much less resistance to collaboration because of their geographic location."
Talking to Nagy and Hay, it becomes clear that they believe an ecosystem focused on digital health isn't sub-par compared to one focused on wet lab research – in fact, we're now entering an era where such approaches might exceed what companies have previously been able to do in the laboratory.
"With technologies like cell simulations, we can hopefully deliver a constant stream of drugs to market for patients who have never seen any benefits through more traditional drug R&D approaches," he says.
"With that, we can really focus on high unmet needs – not just deliver another drug in a space where there's already dozens of existing treatments, but actually target some of the toughest indications out there."
Hay agrees, adding: "We will get to the point where it makes little sense to do a wet lab experiment without first running it inslico in a billion variations to understand what we know and what we don't. I expect that grant funders and regulators will also ultimately insist that these tools be deployed to increase success rates.
"In many diseases, especially cancer, the preclinical translational models are so poor that the chance that in silico models will do better in the near future than existing models is actually very high.
"Similarly. with patient treatment we will ultimately maintain digital twins of patients to decide on treatments, understand how treatments are progressing, how resistance is likely to develop and what to do when it does. This can only be done if we have huge teams of systems biologists and bioinformaticians backed up by battle tested models that can learn, adapt and make new predictions as they develop."
About the interviewees

Szabi Nagy used to consult for The Medical Futurist and is the former head of marketing for Tresorit, a leading, global, secure cloud technology startup. With his understanding of molecular biology, oncology and AI, he translates simulated biology into real world impact by pinpointing the most challenging aspects of the current drug development workflow.

Jonathan Hay is a partner at Delin Ventures, where he is responsible for investments in early stage technology businesses and funds. Jonathan holds a PhD in mathematics from the Steklov Mathematical Institute, a JD from Harvard Law School and an MA from Oxford University.