The 'new' economics of drug pricing
Articles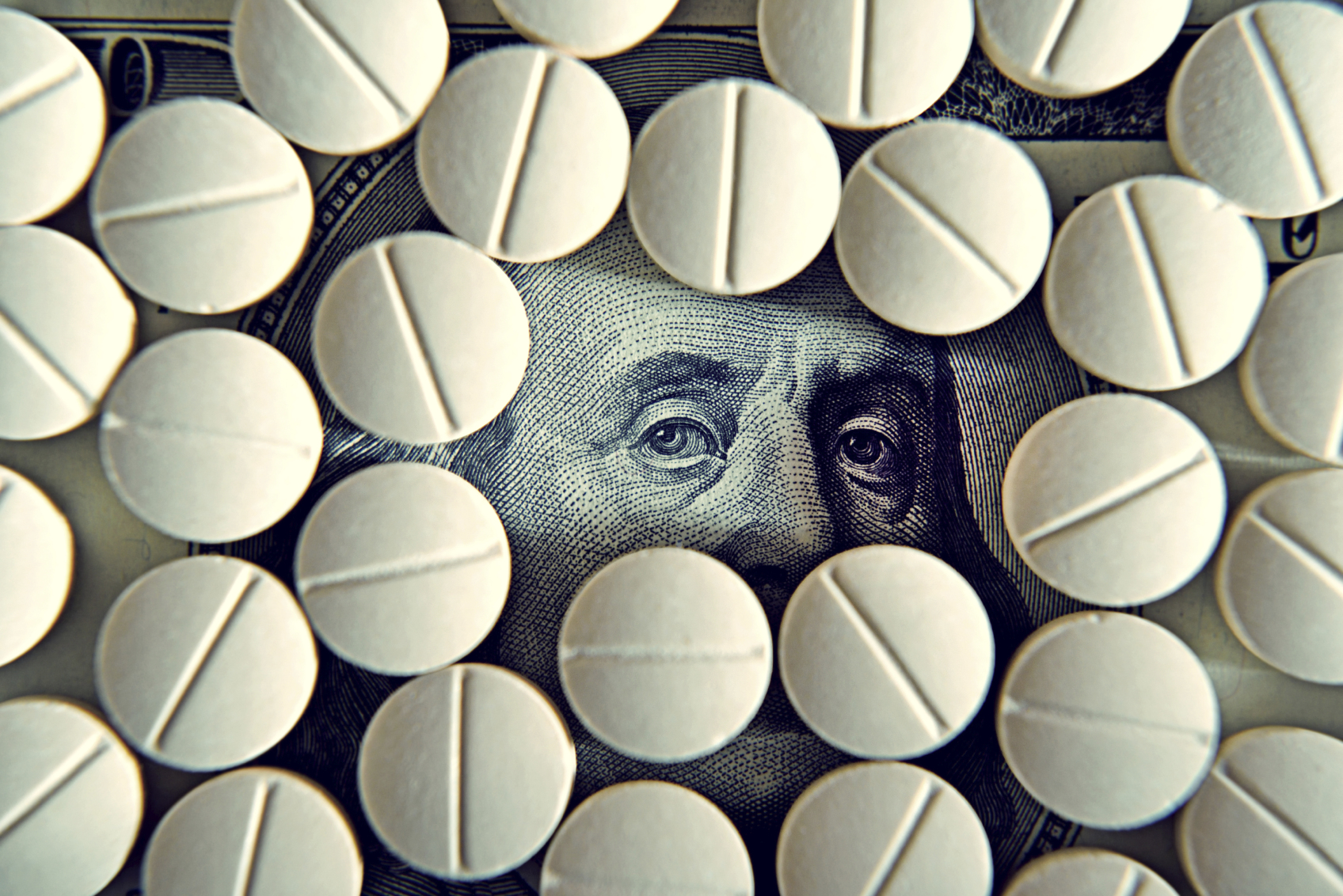 Leela Barham considers the impact of the many influences on medicines pricing today, ranging from government regulation to patient-group pressure.
Prices of medicines always seem to be controversial. The economics underlying today's prices are complex. It's a messy interaction of demand and supply, and shaped by considerable government intervention in imperfect markets, with many stakeholders having (big) vested interests.
With round-the-clock internet access, and considerable financial strain on health care systems, we all know more about prices and whether or not they're 'reasonable' in the eyes of stakeholders, which adds new pressures on pricing.
Myriad government interventions
There are many and varied ways that governments intervene in the medicines market.
First of all, there is intellectual property protection, to allow those who invest in research and development to recoup that investment; but only if they are successful in bringing the product to market. PhRMA, the US industry association, says that only 12% of drugs entering clinical trials reach patients.
There are barriers to entry; not just anyone (thankfully) can go about the business of making a medicine, even when it goes off patent, as regulatory requirements geared to balance risk and benefit have to be met. Getting a marketing authorisation is not a guarantee that a product will always be on the market either; 19 products were withdrawn due to safety reasons in Europe between 2002 and 2011.
Increasingly there is a health technology assessment (HTA) or some other reimbursement-related review, to explore just how good a product is in real life and whether it is 'worth it', in terms of risks, costs and benefits at a national level. Sometimes these national efforts are followed by more scrutiny and intervention at the regional, and local, level.
Plus there can be any number of ways to influence the prices paid by individual markets; comparing and adopting the average price or lowest price from other markets, discounts and repayments which can be transparent or opaque, mandated or voluntary for companies, and even industry-wide paybacks, as with the UK's Pharmaceutical Price Regulation Scheme (PPRS). These are efforts to ensure careful stewardship of limited money to spend on health.
Many of these are government interventions which are trying, albeit imperfectly, to tackle market failures. These include big issues like incomplete information, caused by inherent uncertainties that can't be resolved until wider, real-life use takes place, as well as information asymmetry since those developing products are likely to be far better informed that those appraising or prescribing them.
Then there is moral hazard; because, often – although not always – those prescribing a medicine have little incentive to consider the cost, demand can be higher than it would otherwise be. Others are more knee-jerk efforts to balance the books.
Plus, we all want the next generation of new medicines to help meet the unmet needs of patients, and improve the medicines we have now, so there is worry, too, about future innovation. This is the standard argument used by commercial companies when talking about price – the need to fund future innovation. They also need to make profits to keep shareholders happy.
There is still a market
Despite all the government intervention, a market still exists. Companies are not just at the mercy of government and the various agencies which manage health and health care budgets. Competition exists between companies throughout the development pathway regarding who can get to market first and how quickly others come along with a substitute in the same therapeutic class, and who will come in with lower prices and attempts to erode brand loyalty once it's gone off patent.
New drivers of pricing
The debate about drug pricing is arguably even more heated today because everyone now has access to technology, which means we can find out instantly when a company seeks a price increase on an old drug. Turing pharmaceuticals is a case in point. The company acquired 62-year-old drug, daraprim in 2015 and tried to raise its price fifty-fold in the US. The drug is used to treat toxoplasmosis, a parasitc infection. It is often used for those with HIV and for people with compromised immune systems. Widespread coverage of the increase in the media and on social media seemed to help force a price reduction, along with the entry of an alternative product at a much more reasonable price. It also sparked a renewed interest in the medicines market among US politicians, with a Senate investigation into Turing and other companies too.
Higher prices of generics is not just an issue in the US. Concerns have been raised about price rises of some generic drugs in the English Drug Tariff, one of which - Symmetrel, a treatment for Parkinson's disease - had an increase of 2,358% between November 2013 and October 2015.
Concern over high prices – and whether the price is reasonable with respect to what can sometimes be seen as a minimal improvement offered by the new treatment – is the usual debate about new medicines. Here, too, easy access to information and pressure from the public is playing a role in pricing. As an example, Breast Cancer Now has been vocal about the pricing of Kadcyla for secondary breast cancer. Last year, they garnered 42,000 signatures calling on Roche to cut the price. After a bumpy ride, Roche agreed lower prices to keep the drug on the controversial English Cancer Drugs Fund (for now).
At European level, Member States have been discussing what can be done about high prices too. This includes the example of hepatitis C, where new drugs are very effective but very expensive, so in this case it is more about affordability than price per se.
The readily available information on prices, and the public's reaction, means much more vigorous debate is taking place about whether those prices make sense – and are not just talking points, but changing real prices in the market. (At the same time there is still a lack of transparency about 'real' prices paid in many markets). These are forces in the market that no company should ignore. Nor should any company ignore the common sense approach; is the price they are asking 'reasonable'? Reasonable here should be taken in the context of human suffering too, as the market for medicines is not like other markets.
Space for different funding models?
More needs to be done than just tinkering at the edges of the imperfect market for medicines (although making small changes could add up). The industry has traditionally, but not exclusively – as vaccines show – worked with a price-per-pill business model. Although people are rightly sceptical about departing from that model, there is growing interest in new ways to pay. The 'new' economics of drug pricing could be radically different in the future... and there is space for creative firms to define exactly what that means in our modern connected world, just as long as they're reasonable.
About the author:
Leela Barham is an independent health economist and policy expert who has worked with all stakeholders across the health care system, both in the UK and internationally. Leela works on a variety of issues: from the health and wellbeing of NHS staff to pricing and reimbursement of medicines and policies such as the Cancer Drugs Fund and Patient Access Schemes. Find out more here and you can contact Leela on leels@btinternet.com.
Read more from Leela Barham: