Medical Affairs – the heart of a data-driven, patient-centric pharma
Views & Analysis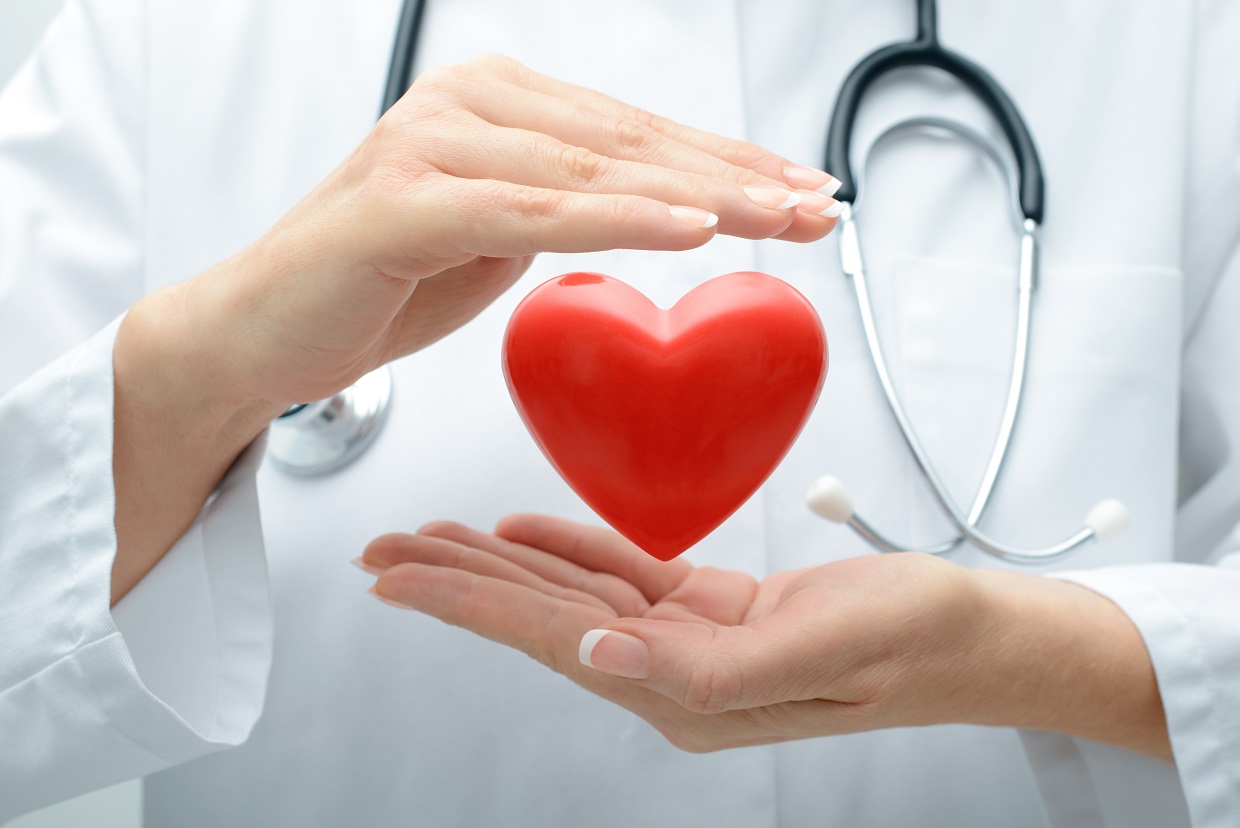 Kirk Shepard, Eisai's SVP of Global Medical Affairs Oncology, talks about how his profession has developed hugely in recent years, and how the new Medical Affairs Professional Society (MAPS) will help raise its standards and profile globally.
Many Medical Affairs professionals come to pharma from frontline clinical roles in healthcare, but not so long ago their clinical insights and skills were underutilised; the Medical Affairs department was often seen within companies merely as a bridge between the R&D and commercial leaders.
That all changed when regulators, especially in the US, demanded greater separation between the commercial departments and certain key scientific duties: management of grants and med ed, scientific publications, medical information, field-medical teams (medical science liaisons [MSL] etc), and investigator-initiated studies.
This transformation has gathered pace in recent years, with Medical Affairs taking on a range of extra responsibilities, such as compliance, strategic input, medical launch excellence, and data analytics.
And, in the last few years, the growth of real-world data and a renewed drive towards 'patient centricity' means Medical Affairs finds itself at the heart of pharma's new business model.
As these roles have gained greater importance, there has, likewise, been a need for more prominent leaders within the profession.
[caption id="attachment_30719" align="alignnone" width="120"]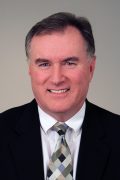 Kirk Shepard[/caption]
Kirk Shepard is one such leader.
"It's no longer just about getting the drug approved and on the market. Today we also really want and need insights from patients and healthcare professionals long before and after a product reaches the market.
"That's a big shift, and Medical Affairs is right at the heart of those efforts in the industry today."
Kirk joined Eisai in March 2017, the latest phase in a career of 30 years, which he began as a physician practising in oncology and haematology.
Having worked in many different companies and disease areas over the years, Kirk is an evangelist for cross-functional teams in companies to maximise the portfolio and resource of a company, and for creating meaningful external relationships with clinicians, payers and patient advocates.
This was a particular focus at his previous positions as head of Global Medical Affairs at Baxter and then the spin-off Baxalta, which merged with Shire to create the industry's biggest rare disease specialist firm.
He has also long believed that the voice of Medical Affairs needs to be heard more prominently within the industry and, for that reason, he became a founding member of the new Medical Affairs Professional Society (MAPS) and is now serving as MAPS President.
This is a new organisation, just 18 months old, which aims to support and raise the profile of the profession, and spread best practice around the world. MAPS had a successful first annual conference in June and has the next scheduled for February 2018 (www.medicalaffairs.org).
Keeping in touch with patient needs in oncology
Eisai is one of many companies competing in the expanding, but fast-changing, field of oncology. These are remarkable times for advances in cancer treatment, most notably the rapid evolution of immuno-oncology (IO). So how does Medical Affairs keep a company abreast of what is happening in the clinics, and what physicians and patients really need from pharma and its products?
"Yes, immuno-oncology really is progressing at an astonishing rate, so we really do have to stay connected to the patient and healthcare professional.
"Medical Affairs has a big role in this, and medical science liaison personnel are our 'boots on the ground'. They visit key opinion leaders [KOLs] and key healthcare providers in countries around the world, in order to pass on important data when it's requested, but also to bring back insights from that frontline."
That means that, in IO, insights from physicians and the patient about what is important to them, and what the outstanding clinical issues are, can be brought back by the MSLs. This includes insights on competing products that a company is bringing to the market, and where medical needs remain unmet.
"MSLs help to create a real-time flow of insights into the company, which we can feed into our drug development strategy," says Kirk.
"MSLs will go out and answer questions around data in great depth, and they can bring back insights. They can also be involved in clinical trial site identification, staying close to doctors to make sure their understanding is more in depth."
Discussions with payers and managed-care organisations is another vital set of stakeholder conversations for pharma, and MSLs' command of the data means they can help here, too.
"MSLs are very highly qualified and can take on these tasks and more, but it's my task to make sure they focus on what is really important, for the company, the clinicians and patients."
He agrees MSLs also represent the industry's chance to restore its reputation with frontline clinicians, focusing on the science and data, rather than commercial conversations.
"I think that's correct – MSLs are the face of pharma, so one of our goals at Eisai is to make sure they contribute to the industry's perception positively. If we show that we are responsible citizens and care for the patient, then hopefully the image of pharma will benefit, a counterpoint to media stories around pricing controversy and so forth."
Real-world evidence (RWE)
The last few years have seen a rapid shift towards greater use of real-world evidence (RWE), with pharma, clinicians, payers and patients agreeing it can answer big questions that the classical randomised controlled trial (RCT) cannot.
"There's no doubt this is a very common remark from stakeholders these days: 'We need real-world evidence'."
Payers and KOLs are asking for a different kind of data, and many of the studies needed are run by the Medical Affairs department.
So how do you go about meeting that demand, and generating RWE?
"You need to bring together all of your experts in the company into one room – your developers, your medical people, clinicians, your health economics people, etc.
"You look at the needs identified externally, and brought in via MSLs, patients, caregivers and physicians. Once you have that captured, you look at what the highest priorities are in plugging gaps in the data and understanding of disease management."
Kirk believes it is essential to keep an open mind about what kind of real-world study to conduct, and who should own the study.
"For instance, I'm totally against saying 'OK, let's give Medical Affairs $2 million to run some studies and HEOR [Health Economics and Outcomes Research] can have $1 million' – that's arbitrary and makes no sense to me.
"So don't just say, 'we need a phase 4 study run by Medical' – you have to be guided by the medical need, and then figure out how to do it from there."
He adds: "It doesn't have to be the Medical Affairs department running the study – it could be something simple like a database analysis of a large managed-care company; I'm fine with that."
Patient power
Kirk says patient centricity is here to stay, and states that companies working in rare diseases have led the industry in this regard.
"In my previous role I was in charge of patient centricity, and the focus there was to go far beyond that standard pharma industry approach of only engaging with patients immediately before and after a launch.
"Our plan at Eisai is to appropriately bring the voice of the patient into the pipeline earlier – there are a few companies trying to do that, and the FDA and other regulators are certainly very supportive."
The Medical Affairs Professional Society
Also close to Kirk's heart is the need for Medical Affairs professionals to build a higher profile within the industry, and build networks to share best practice globally, which is why he and others established MAPS. Even while each country has its own unique regulations, such as continuing medical education requirements, the level of interest has taken its founders by surprise.
"There hasn't been an organisation like this really focused on medical affairs until now," he explains.
"There are lots of conferences where Medical Affairs is the lead topic, but we saw the need for something more structured and year-round. We've been overwhelmed by the response since we set up MAPS 18 months ago; we've heard from Medical Affairs professionals around the world who are looking for guidance on how to develop standards within their companies and their regions."
The response to MAPS is another sign that Medical Affairs is now a force for change within the industry, and if it can deliver a more data-driven, patient-centric industry, this will be good news for pharma, healthcare professionals and patients alike.
For more insight on the Future of Medical Affairs - click here