DTx for women's mental health – Woebot and postpartum depression
Digital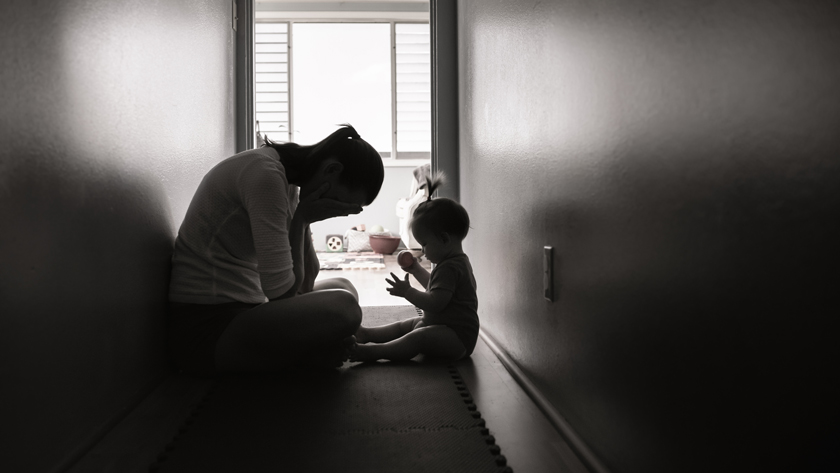 Digital therapeutics company Woebot Health has announced enrolment of the first patient in a pivotal clinical trial to evaluate the safety and efficacy of WB001, an investigational therapeutic for postpartum depression (PPD), granted Breakthrough Device designation by the US Food and Drug Administration (FDA) in 2021.
The double-blind, randomised, controlled trial will evaluate WB001, a Software as a Medical Device (SaMD) based Cognitive Behavioural Therapy (CBT) program for the treatment of mild to moderate PPD.
Actively recruiting women aged 22 to 45 years old who have given birth in the last three months and are experiencing mild to moderate PPD, the purpose of the study is to determine if, for women diagnosed with PPD, WB001 as an adjunct to Treatment as Usual (TAU) can reduce symptoms of depression, compared to an educational control with adjunctive TAU at the end of eight weeks of treatment – as measured by clinically validated HAM-D6 scale, which is an assessment of symptoms of depression, such as depressed mood, guilt, psychomotor retardation, psychic anxiety, and general somatic symptoms.
A digital therapeutic with a human element
Combining therapeutic alliance, human-centred design, machine learning techniques, and established principles from both CBT and interpersonal therapy (IPT) to treat PPD, WB001 is based on the company's 'Woebot' – a relational agent that enables guidance through the replication of some elements of human relationships.
Consisting of PPD-specific psychoeducational lessons and CBT-specific skills or tools used in a real-world setting outside of clinic, the lessons teach PPD-specific information, so as to normalise and contextualise postpartum experiences, as well as provide information on effective mood management and mental health promotion in the context of having recently given birth.
If cleared by the FDA, WB001 would be the first digital therapeutic of its kind with approval.
Athena Robinson, PhD, chief clinical officer at Woebot Health, said: "Despite the significant prevalence of postpartum mood disruption after giving birth, women's health care needs continue to be chronically underserved. Too many women are suffering in silence, and those who do seek support often struggle to access the resources they require."
Robinson continued: "With WB001, our focus is to enable early interventions by making mental health care more accessible to mothers in their moment of need."
Dr Robbert Zusterzeel, MPH, vice president of regulatory science and strategy at Woebot Health, added: "Unlocking this therapeutic effectiveness has the potential to improve both the quality and the scalability of mental health care, providing support to patients on waiting lists and in between clinical encounters."
Zusterzeel continued: "The real-world evidence generated by this study will provide us with data to understand the impact of WB001 adjunctively to woman's usual treatment, including pharmacotherapy and psychotherapy."
Woebot Health, mental health, and Frontiers Health
Prior to this announcement, at the end of 2022, pharmaphorum spoke with Monique Levy, chief business officer of Woebot Health, in order to discuss developments at the company after presenting at Frontiers Health in Milan, for which Levy is part of the Steering Committee. First broached in our discussion was the notion of therapeutic alliance.
"I think one thing that we need to understand as a field is, I've been in digital health […] that's how I met Roberto [Ascione, CEO of Healthware Group] – we've been in this space for 10, 15 [years or] longer. Interestingly, psychology was not really incorporated early on," Levy explained. "Digital health really started from a media perspective and from marketing, and then we started to include data and collecting data about people, and giving full phenotyping, or full characterisation, of people to create predictive algorithms."
"When we talked about the user interface and the user experience, even patient experience, psychology was something that came later," she continued, "which is a huge, missed opportunity because the whole field of psychology obviously has been devoted [to], or parts of it have been so deeply looking at, some of the critical things you need to answer this topic of digital health. Meaning, 'How do you stay motivated? What is meaningful to you? When are you ready?'."
A digital health tool with meaningful engagement
Given the latest announcement of the clinical trial of WB001, it seems 'ready' is very much the present moment.
"There're all sorts of behavioural models, things like looking at self-efficacy, looking at different models about how you go from thinking about change to changing, understanding your disease, your self-concept, even things like locus of control," Levy said. "There are many different factors which come together about why you lean into your health care and when you are resistant. This whole field offers to people who develop digital therapeutics, enormous resources to create tools that they can meaningfully engage with."
Such a purpose is precisely what Woebot Health's founder, Alison Darcy, is deeply committed to.
"[The concept is] 'how do we create experiences and therapeutics that give people what they need to get better', not 'give them what we need for businesses to measure what they think is engagement'," Levy explained.
This is a crucial concept when dealing with as deeply personal a mental health issue as PPD. It is, after all, too simple to focus on engagement and analytics when dealing with a digital health tool.
"The origins of engagement very much came from a media focus, or from a business model focus, things like monthly views, early views," Levy continued. "If you look at the analytics of what it means for someone to look at YouTube, it's got nothing to do with what would be useful from a therapeutic point of view. In the field of psychology, in summary, there is a concept called Therapeutic Alliance, which is the measure of how our therapist and a patient engage, and what they need in order to do the work of psychotherapy."
Namesakes and fundamental psychology
Mention of foundational psychotherapy brought our conversation around to the company's namesake, the Woebot.
"What we've shown at Woebot is that you can actually create this relatedness, or this cooperation, or collaboration between the robot and a human," Levy stated. "We're translating that concept of therapeutic alliance, or working alliance, into how a related agent – a relational agent robot – can connect with a user. The way we do that is, of course, by drawing onto these 50 years of what we know from psychology."
Focusing on the psychology that was drawn on to develop Woebot, it is too simple to term the empathic technology as a robot therapist, though.
"[That's] a very controversial topic," Levy said. "We think it's important for a few reasons to be really thoughtful about that statement. We're not looking to replace, and we don't think that we can replace, humans. When you have a mental health issue, [we] absolutely need to be linked into the health system and have humans involved because of the nature of mental health. It's complex, it's changing, it's often linked to physical health."
"What we think, though, is that the relational agent can replicate some pieces of therapy," she explained. "It happens to be that there're some aspects of talk therapy that can be translated into something that is more programmatic. In some ways, an AI conversational agent can augment what happens with a human, and in some ways, might be better, not better than a human, but better in that we are using technology to do things that humans can't do, which is scale."
Therapists, after all, are themselves only human.
"[The Woebot can] be there for a micro-intervention for two minutes at 2:00 AM in the morning, [can] be there at the exact in vivo moment," Levy said. "For example, you're in a car. There's a rainstorm. It has happened to someone in my family. You start getting anxious. You can't call up your therapist in that moment to help with the in vivo moment of self-regulation. It's hard to recall these things yourself. It really takes a long time to train yourself to use the tools that you can go [to] for once a week."
Nonetheless, the human input has been crucial in the DTx's development.
"What the company has done over the last five years is look very deeply into what the pieces of things that happen in a typical talk therapy session [are] that translate well to a digital medium between a conversational agent and a human," Levy explained. "Notice I'm not saying a 'chatbot', right, because our perspective is that a chatbot was very much designed on the principles of being transactional and reusing templated answers."
"We very much believe in a conversational flow that keeps an element of trust and engagement between the agent, or the robot, and the person," she continued. "The intent of that is to help the end user articulate and stay in a conversation, so that they can use tools from cognitive behavioural therapy and other modalities that are based on [CBT]."
Other uses, digital prescriptions, and data sharing
At the time of our conversation, predating the latest announcement, pharmaphorum asked Levy whether there were any specific examples of successful use of the tool.
"We demonstrated and have published on the fact that we can achieve a non-inferior bond to what a human has, a therapist has, with a human in as little as three days," Levy replied. "That was part one. Then we had to develop actual therapeutics for specific populations and needs, and we have several that are in the pipeline. Two are intended as treatments, so we have our two so-called prescription digital therapeutics, which just means a particular intended use of one of the derivatives of our platform for postpartum depression and for Major Depressive Disorder (MDD) in adolescence."
At the time, WB001 was actively in its pivotal trial. Additionally, Levy also mentioned a product for anxiety and depressive symptoms in adults, and early development into substance use.
At Frontiers Health, however, on the topic of digital therapeutics, Levy had mentioned to the audience that DTx should be able to be prescribed in different dosages, similarly to drugs: pharmaphorum asked her what she meant.
"We know the whole field of neuroscience is opening up tremendously," Levy replied. "We're getting much more precise about the experience of different disorders. For some, you might be mild, and you might need a quick intervention followed by some maintenance; for others, you might be moderate and need something that's more continuous, depending on your style and your psychology of how you engage."
"Right now, the way psychotherapy is prescribed or recommended, is in a very templated standard format of eight to 12 weeks with a certain number," Levy noted. "Maybe it's a session per week, but we're not so sure that this is suitable for everybody for various reasons. Maybe their biology, maybe their style of engaging."
"If you think about adolescents, for instance," she continued, "they may not benefit from us or want to be engaged for that amount of that duration and frequency. There's also quite an interesting literature that looks at very brief interventions right up front at the right time that can help normalise and help put people on the right track. I think the literature shows that there are other ways to intervene. There are also ways to think about brief acute therapy, followed by more follow-up and monitoring. I think we're just at the beginning of looking at different types of combinations to help people and not having to do just one standard approach."
Additionally, looking to the future, Levy described the horizon:
"Science and technology are never standing still. We're always advancing the core platform and technology to make the relational agent more responsive, more precise, as I said, in terms of understanding for whom and when and how it should work to understand there's a lot of really fascinating problems that we need to solve with technology," she said.
"For example, how do we go from a fixed course of treatment to something that can end up being more continuous and responsive?" Levy asked. "How are we going to be able to, as a field, incorporate diagnostics into these therapeutics, so that doctors can watch what's happening and tweak whether you start another dose or get a refill. There's a lot of interesting things around, going from one treatment to continuous treatment and monitoring."
The question of data sharing, however, is necessarily important.
"[We are] continuing to work very much with users to understand what level of data sharing they are comfortable with," Levy explained. "What keeps the therapeutic alliance strong? All the way down to, 'How do we define being sick or well?' If you're in a monitoring environment, how can we, again, all for the in-service of meaningful engagement – how do we work with users to see what is of most value to them? Because mental health, your brain doesn't switch off."
"Even though you may get treated, what does it look like when you need to be monitored for six months?" she continued. "There's a lot of very interesting scientific [literature] and questions that we need to understand and translate into technology in order for this to continue to be useful to people, especially […] the way health care is going today. We know that health care is really moving into a virtual continuous model, and so our science and technology has to continue to push that edge."
The future frontiers of (digital) health
Pushing the edge is certainly what the Frontiers Health event is all about and pharmaphorum asked Levy what she had taken away from participation in and attendance at the digital health event in 2022.
"I thought it was terrific," she said. "I think it's one of the best conferences […] Roberto [Ascione] just sets such a great tone of openness and possibility, but also willingness to get into deeper content and some of the more complex pieces, because if you keep on the surface of health care, you'll just never get anywhere."
"What's great at Frontiers is that we're willing to go into some of the more complex topics – that is where things happen. Then, I think the blend of what's said on stage, and then what's said [over] coffees and in hallways and around meals and socialising – you really leave with a shift in perspective, or a deeper perspective. I love this conference!"
With mention that Woebot Health planned to take part in Frontiers Health 2023, Levy concluded with a note of warning:
"I think in a world where we have so many virtual assistants and voice assistants, and chatbots are everywhere […] it's easy to think that building this conversational agent is quite straightforward," she said. "[But] if you don't start from the core of it, from a psychological design principle […] you can go very wrong."