How can the UK improve in clinical research? A biotech perspective
Views & Analysis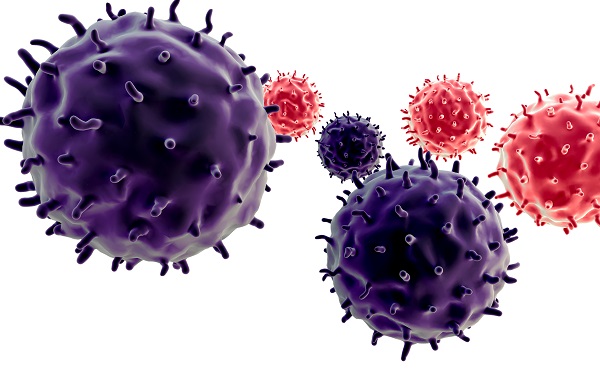 The UK is a great place for early-stage research – but NHS red tape and market access remain major barriers.
The UK is an established leader in early clinical trials, but most in the country agree it hasn't fully unlocked its potential to becoming an out-and-out global R&D leader.
At the recent UK Bioscience Forum, hosted by the Biotech Industry Association (BIA), a panel was assembled to look at how the UK could move 'from good to great' and ensure it remains an important location for early-stage trials.
Speaking from the biotech industry perspective were Dr Ed Hodgkin, partner at Syncona Partners, a UK-based healthcare venture fund, and Dr Vijay Reddy, chief medical officer at Autolus, an up-and-coming cell therapy company with promising CAR-T drugs in its pipeline.
Syncona is one of the founding investors of Autolus, and Hodgkin had been the company's first chief executive, and he and Vijay Reddy talked first hand about the UK environment and how it compared with other countries, especially the global biotech powerhouse of the US.
They were generous in their praise of the UK regulator the MHRA, and of the world-class academic science base, but said there was still more to do to complete the UK's offering to biotech start-ups.
[caption id="attachment_33447" align="alignnone" width="224"]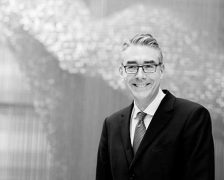 Edward Hodgkin[/caption]
"The MHRA is probably the most important factor; it is the world's most innovative, collaborative regulator [in early trials]," said Hodgkin. "If you have an innovative molecule but you don't know what the trials need to look like, the MHRA will help."
Another key asset for the UK is the National Institute of Health Research (NIHR), a government-funded body, which has brought about a significant improvement in the clinical trials environment since it was set up in 2006.
Among the work it funds are a network of Biomedical Research Centres around the country, each specialising in translational research in specific therapy areas, and with whom many small biotech companies and big pharma companies have established partnerships.
Also speaking at the event was Dr Matthew Hallsworth, the NIHR's head of external relations.
"Even 5-10 years ago I wouldn't be able to say we were leaders in clinical research," he commented, but he added that the NIHR's co-ordination and investment had helped the UK to become a much more attractive and productive environment for research.
Over the past decade, the NIHR has helped cut trial approval times and quadrupled industry investment to £120 million in the five years to 2013/14.
Hallsworth said the UK was also able to claim 'first patient enrolled' in 23 global clinical trials, proving that the UK can match patients with trials at speed. He said this was "real progress" and stated that the NIHR wanted to get that message out to big pharma and biotech headquarters around the world, in the US, Japan and Switzerland.
Autolus – London's CAR-T contender
In the case of Autolus, the academic who decided to spin-out his bright ideas was Dr Martin Pule, a consultant haematologist at University College London Hospital, who has spent the last 15 years working on cell and gene therapy research in the UK and US.
Hodgkin said that Syncona found setting up Autolus and the path towards early-stage trials to be smoother and faster because of the depth of London's academic science know-how.
"I think the final piece for starting Autolus - in common with other companies with new modalities, such as cell or gene therapy or oncolytic viruses – is the academic environment in London, as a lot of the infrastructure needed to manufacture those novel therapies is already built."
Autolus' approach to CAR-T uses viral vectors, and it was able to turn to King's College in London to manufacture these for its early trials. The university (linked to the hospital of the same name) has become a world-leading centre in this field, led by Professor Farzin Farzaneh, and is part of a UK push to become a frontrunner in cell and gene therapies, or Advanced Therapy Medicinal Products (ATMPs).
These technologies are already beginning to revolutionise medicine, with the first CAR-Ts approved this year, and many more cell and gene therapies in the pipeline. The UK government has spotted the opportunity to be a world leader, and has invested in the Cell Therapy Catapult in order to create the manufacturing and biotech infrastructure needed to support this next generation of treatments.
NHS red tape
When asked to consider what could be better in the UK, Hodgkin said getting approvals for trials from multiple NHS sites was still a problem.
"NHS trusts are decentralised and act independently, for very good reasons no doubt, but coming to an agreement with multiple centres means you effectively have to enter into a separate agreement with each of them."
He said there was clearly scope to streamline the system.
"When you compare it with large hospital systems in the US, with maybe dozens of hospitals treating hundreds of thousands of patients all under one umbrella [organisation]…you can engage with those hospital chains with a single contract. So that is a source of competitive disadvantage for the NHS."
Market access
Another key obstacle is what Hodgkin called the 'disconnect' between running clinical trials in the UK and then seeing a slow uptake of these same new medicines on the NHS once they reach the market.
This risked turning the UK into a "sort of test bed for new drugs", with only limited market uptake, he stated, and said that this disconnect was a disincentive for choosing to run trials in the UK.
This is likely to be felt even more strongly in cell and gene therapies, which require an entirely new supply chain.
In the case of CAR-Ts, blood is taken from the cancer patient, shipped to a centre where it is enriched with the T cells, and shipped back and reinfused into the patient – a process which takes around 22 days in the case of Novartis' Kymriah.
Hodgkin says this requirement won't change in moving from a clinical trial to standard clinical practice.
"The way you run the clinical trial is in effect the way you supply the clinical product. That means your early clinical trial site also becomes your early commercial site."
Put simply, if other locations are likely to deliver faster market access once the drug gains regulatory approval, companies will choose to site clinical trials there, and not in the UK.
He concluded: "That is potentially a disincentive to run early clinical trials for new technologies in the UK, so ultimately we may not launch our products in the UK first. That is an issue we have to solve in order to encourage these new technologies to remain here in the UK."
[caption id="attachment_33449" align="alignnone" width="180"]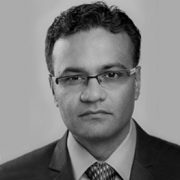 Dr Vijay Reddy[/caption]
Autolus' Reddy has been in the UK for around 18 months, having been recruited from the US where he had worked for Janssen oncology.
He stated that arriving as an outsider in the UK has given him a clear perspective on the country's strengths and weaknesses in clinical trials.
Echoing Hodgkin's high praise of the MHRA and the country's academic excellence, Reddy nevertheless said the country could do more to ensure it doesn't become a second division location for trials. One major extra burden to conducting cell and gene therapy trials in the EU is the need to register every drug candidate as a genetically modified organism (GMO).
Dr Reddy praised the UK for being faster than other EU countries in processing this, but said GMO registration could be speeded up and conducted in tandem with clinical trial regulatory approval. He said the Catapult initiatives were also welcome, but called on the government to do more to improve the skills of the labour force.
Finally, he added that there was a distinct cultural difference in the way pharma and biotech were viewed in academic research and the NHS.
"Moving here I get the perception that the UK has great science, the clinical skills are great, but industry is still not considered 'cool' and is still considered as the 'dark side'.
This contrasts greatly with America's leading academic medical research hospitals.
"If you meet people at John Hopkins, or Dana Faber, the best and the brightest from academia want to move in to industry, or already have, but that is not the case here."
Responding to the comments about NHS red tape, Hallsworth said there was a renewed push to address this problem.
The Health Research Authority (HRA) took on responsibility for all clinical trial approvals in 2016, and it is now looking to create a centralised sign-up to commercial trials for all NHS organisations to eliminate this obstacle.
Nevertheless, Hallsworth conceded that many NHS trusts still needed to be won over to the idea of investing time and resources in clinical research.
"In an NHS where pressure is on budgets, we need to persuade them that research is important to do."
[caption id="attachment_33446" align="alignnone" width="125"]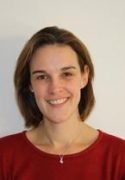 Kristy Wydenbach[/caption]
Finally, also speaking at the event was Dr Kirsty Wydenbach, Deputy Unit Manager, Clinical Trials Unit at the MHRA.
She said the Clinical Trials Unit was open to novel and adaptive trial designs, and that it encouraged early dialogue with pharma and biotech to provide feedback on trial protocols and development programme design.
The MHRA also has a dedicated Innovation Office, which provides free regulatory information, advice and guidance to developers of innovative medicines, medical devices or novel manufacturing processes.
She pointed to the Clinical Trial Unit's 14-day review target for all phase 1 trial approvals, which she said represented a 'huge advantage' compared to regulators in other European countries.
Of course UK life sciences is facing a great threat to its clinical research base, in the shape of Brexit. This could see the UK divorced from the EMA and EU's regulatory and research networks. Despite the shortcomings of some EU regulations, the UK pharma and biotech industry wants to remain as close as possible to this much larger research network and market after Brexit.
There is confidence in UK biotech that the strength of the sector will help it ride out whatever Brexit brings. Nevertheless, the sector is pushing the government to raise its ambitions and support for the sector – as encapsulated in the recent industry-led Life Sciences Industrial Strategy report.
As for Autolus, it is now gearing up towards its proof of concept: it recently commenced its phase 1/2 studies, and is working closely with UCH and Great Ormond Street children's hospital to conduct the trials, as well as with Memorial Sloan Kettering Cancer Centre in the US.
It is part of new generation of highly promising UK-based companies which could develop a major breakthrough therapy; but whether the UK environment can deliver 'big biotech' success stories like the US' Amgen or Genentech is yet to be seen.