Video interview – Gunnar Brandrup-Wognsen
AZ-roundtable-interviews-2017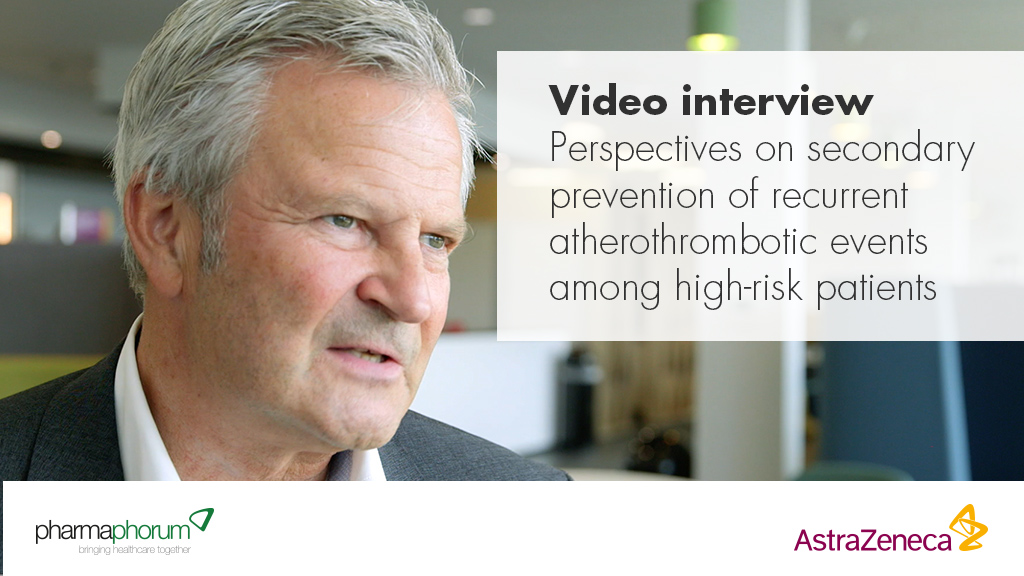 As part of the roundtable debate on secondary prevention of recurrent atherothrombotic events, Dr Paul Tunnah speaks with a participant, AstraZeneca's Gunnar Brandrup-Wognsen, to hear his perspectives on secondary prevention.
This media accompanies the roundtable video debate 'Secondary prevention of recurrent atherothrombotic events among high-risk patients', sponsored by AstraZeneca.
In conjunction with the roundtable video debate, pharmaphorum are releasing individual video interviews with the four expert participants. Here, Gunnar Brandrup-Wognsen provides a broader European perspective on secondary prevention.
(Interview conducted August 2017)
Video quick links
00:12 – What is the scale of the challenge we are facing when it comes to recurrent atherothrombotic events and their prevention?
01:40 – What have been the biggest advances in tackling secondary prevention that we have seen over the past 10 years?
03:09 – In relation to the management of different types of primary event, are we seeing significant variation in non-STEMI versus STEMI?
04:59 – Are we seeing significant variation based on other demographic factors?
06:05 – Are there ways in which we can more quickly integrate new real-world data into treatment practices to address new interventions coming through?
08:18 – Where would you like to see more attention and focus from policy makers, at the government level, in addressing secondary prevention?
For further materials relating to this roundtable debate, please visit the spotlight page.