UK grants early access to Argenx' efgartigimod for myasthenia gravis
News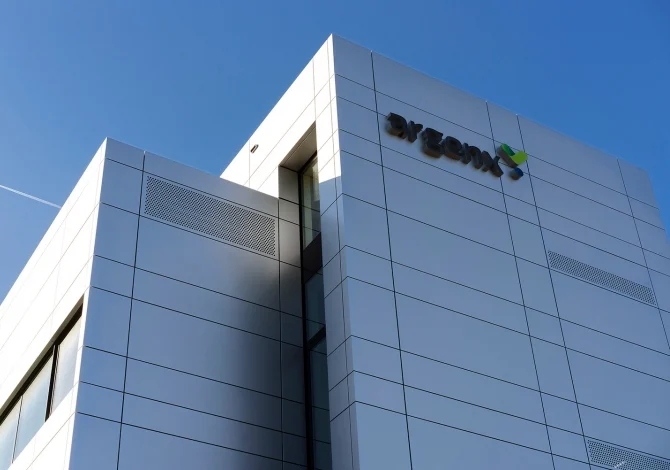 The UK regulatory authority has cleared the path for some patients with generalised myasthenia gravis (gMG) to get early access to Argenx' efgartigimod while it reviews the marketing application for the drug.
The Medicines and Healthcare products Regulatory Agency (MHRA) has given a positive opinion on efgartigimod to be included in the Early Access to Medicines Scheme (EAMS), which provides a route for drugmakers to provide early availability of promising unlicensed medicines to patients with few treatment options.
gMG is a rare and chronic neuromuscular disease that causes severe muscle weakness and fatigue, and can lead to difficulties with mobility, speech, swallowing and vision.
It can become life threatening when muscle weakness affects muscles involved in breathing, but is rare, affecting about 15 in every 100,000 people in the UK.
The positive opinion covers the treatment of adult patients with anti-acetylcholine receptor (AChR) antibody seropositive gMG, including those who have failed, not tolerated or are ineligible for licensed treatments.
Netherlands-based Argenx said that despite available treatment for gMG like AstraZeneca/Alexion's C5 inhibitor Soliris (eculizumab), "patients in the UK face a significant disease burden and many struggle to manage the debilitating symptoms of this rare autoimmune disease."
Efgartigimod – an anti-neonatal FC receptor (FcRn) antibody – is already approved by the FDA as an intravenous formulation called Vyvgart for gMG, becoming the first drug in the class to get a green light for the disease in the US.
As the MHRA considers approval, the EMA is also reviewing the drug for a possible marketing authorisation in the EU. Both decisions are expected before the end of the year.
Meanwhile, Argenx is also working on a subcutaneous formulation of efgartigimod, which was recently shown to be as effective as its IV version in a comparative study and is scheduled to be filed for approval later in 2022.
Analysts think the drug could become a $2 billion-a-year blockbuster if made available as a subcutaneous injection, a prediction which has raised speculation that it could become a takeover target.
Competition is on the way, however. UCB has a subcutaneous FcRn drug – rozanolixizumab – which cleared a phase 3 trial last year, while other drugs in the class from Johnson & Johnson/Momenta (nipocalimab) and ImmunoVent (batoclimab) are in late-stage development.
AZ/Alexion meanwhile is working on a subcutaneous formulation of Soliris follow-up Ultomiris (ravulizumab) for gMG, and UCB is working on a subcutaneously administered C5 inhibitor called zilucoplan which is being prepared for filing after clearing a phase 3 trial.