Merck and Pfizer trial cancer combination with Australia's Immutep
News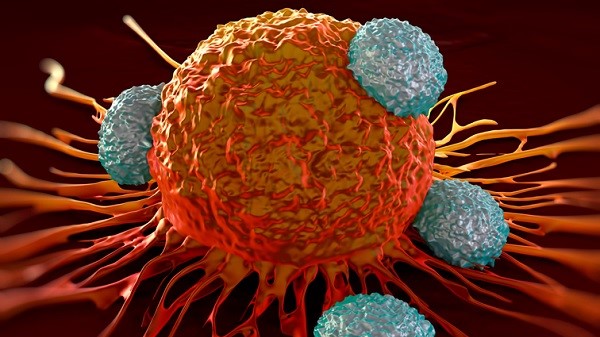 Australian biotech Immutep has begun a clinical trial partnership with Germany's Merck KGaA and Pfizer to develop a new cancer immunotherapy combination therapy.
Sydney-based Immutep will develop its immunotherapy eftilagimod alpha (efti) in combination with Merck and Pfizer's anti PD-L1 antibody avelumab in patients with advanced solid tumours.
A planned clinical evaluation will be an amendment to the existing INSIGHT phase I clinical trial and will evaluate the safety, tolerability and recommended Phase II dose of efti when combined with avelumab in patients with advanced solid malignancies.
The Institute of Clinical Cancer Research (ICCR), Krankenhaus Nordwest GmbH in Frankfurt, Germany (IKF) will be the sponsor of the clinical trial and it will be conducted under the existing protocol of the ongoing INSIGHT clinical study.
Prof. Dr. Salah-Eddin Al-Batran, the lead investigator of INSIGHT and member of Immutep's clinical advisory board, will be the lead investigator of the trial.
The trial will investigate the two-pronged approach of using efti – an antigen presenting cell (APC) activator– to stimulate the immune system.
Meanwhile avelumab, branded as Bavencio when used as monotherapy, will increase the ability of T-cells to detect and fight cancer cells.
Bavencio is FDA approved for metastatic Merkel cell carcinoma, and is under investigation in various different tumours as part of a global strategic alliance between Merck and Pfizer.
Efti is a LAG-3Ig fusion protein, which works by stimulating dendritic cells, monocytes and then CD8 T-cells.
The activation of the dendritic cell network and the subsequent T-cell recruitment at the tumour site with efti may lead to stronger anti-tumour CD8 T-cell responses than observed with checkpoint inhibitor monotherapy.

Marc Voigt
Marc Voigt, CEO of Immutep, said: "We are delighted to have the opportunity to collaborate with Merck KGaA, Darmstadt, Germany, and Pfizer on this phase I clinical trial that will evaluate the clinical benefits of combining our immune stimulator, eftilagimod alpha, with avelumab, a PD-L1 blocking mechanism of action.
"We feel that this new collaboration, with these industry leaders, further supports our hypothesis that there is a potentially meaningful therapeutic benefit in combining eftilagimod alpha with a checkpoint inhibitor in the treatment of cancer. We look forward to the initiation of this clinical trial, planned for later this year, and the prospects of further clinical investigations."