FDA advisors reject one Daiichi Sankyo cancer drug, back another
News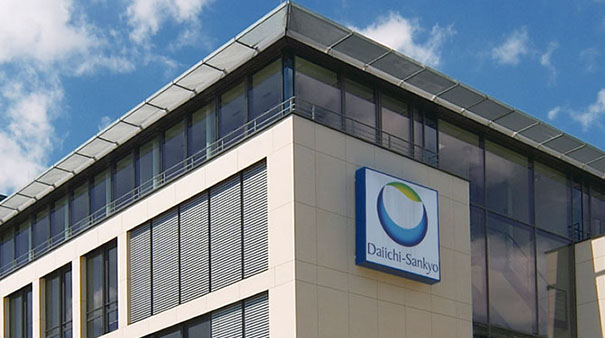 Daiichi Sankyo had a day of mixed fortunes after advisers to the US regulator voted against approval for its leukaemia drug quizartinib, but recommended pexidartinib for a rare tumour.
Experts from the FDA's Oncologic Drugs Advisory Committee (ODAC) met to discuss clinical data from the two drugs, and made non-binding recommendations ahead of the decision date set for them.
While these are only recommendations, the FDA usually follows the advice of its advisory committees.
The Japanese pharma is seeking approval for quizartinib to treat patients with relapsed/refractory FLT3-ITD acute myeloid leukaemia (AML).
But the committee voted against approval by eight votes to three, unconvinced by the results from the phase 3 QuANTUM-R study.
Committee members agreed with FDA reviewers who raised concerns that although the study hit its target of a statistically significant improvement in overall survival, the study design may have biased the results.
This was because there was a much higher rate of stem cell transplants in the quizartinib arm, than in a chemotherapy control arm.
The FDA had given quizartinib Breakthrough Therapy status, which gives developers extra support during clinical development and a faster six-month review.
In April things started to unravel, however, after the FDA said that it would extend the review by a further three months, giving an action date at the end of August.
This was to allow time to review additional data provided by Daiichi Sankyo following a request from the regulator.
Daiichi has been developing quizartinib, a potential rival to Astellas' Xospata and Novartis' Rydapt, after acquiring it via a $410 million acquisition of Ambit Biosciences in 2014.
Quizartinib works by inhibiting FLT3 gene mutations, one of the most common genetic abnormalities in AML, associated with more aggressive disease and a poorer prognosis.
It is also under review by regulators in Europe and Japan.
Pexidartinib gets TGCT vote
Things looked uncertain for another Daiichi drug, pexidartinib, which the ODAC was discussing in a separate voting session on the same day.
FDA reviewers had raised concerns about the safety of pexidartinib in a review document ahead of the meeting.
The committee voted 12 to three in favour of approval of pexidartinib after reviewing data showing a tumour response rate of 39%, compared with no response at all in a placebo arm after 25 weeks.
Committee members decided that these benefits outweighed higher levels of liver toxicity seen in the treatment arm compared with placebo.
Daiichi added pexidartinib to its pipeline after the $805 million acquisition of Plexxikon in early 2011, and is being developed for patients with the rare and debilitating tumour of the tendon sheath, tenosynovial giant cell tumour (TGCT).
In many cases these tumours are aggressive and cannot be treated with surgery.