Boehringer invests again in AI diagnosis specialist Brainomix
News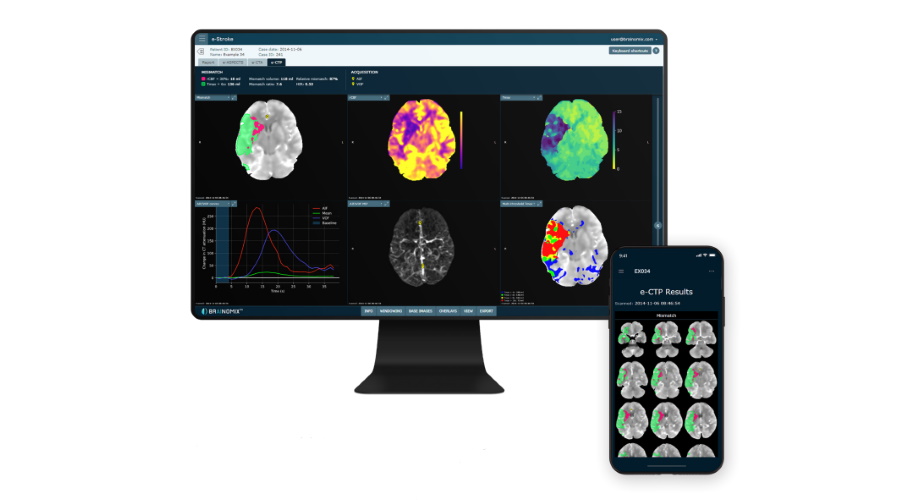 UK digital health company Brainomix has raised £16 million ($21.5 million) that will be used to extend the use of its artificial intelligence-based medical imaging software for stroke to new therapeutic areas.
The Oxford University spinout – which has said that AI and machine learning is set to become the "driving force" behind imaging diagnostics – has its eye on diagnosing of lung fibrosis and cancer as it looks to expand its focus.
The second-round financing has been led by the venture capital arm of German drugmaker Boehringer Ingelheim – which led the first £7 million investment found in 2018 – as well as UK technology investment group Parkwalk Advisors and new investor Chinese tech major Tencent. Oxford University is also joining in.
Brainomix has pioneered the development of an AI platform called e-Stroke, a collection of digital tools which is already deployed in hundreds of hospitals across the UK, other countries in Europe and Asia as well as the US to improve diagnosis and treatment of people with suspected stroke.
The imaging biomarkers developed by Brainomix are also used by pharma companies to improve clinical trials in stroke. Various models can detect and measure blood clots and bleeds, blood flow and blood perfusion on scans, and are linked to an app on which physicians can review pseudonymised imaging data.
A study presented at the World Stroke Congress this year found that the implementation of e-Stroke reduced door-in-door-out (DIDO) times by more than an hour, and tripled the number of stroke patients achieving functional independence, according to Brainomix.
https://twitter.com/Brainomix/status/1456202629437083650
Dr Oliver Reuss. who heads up the Boehringer Ingelheim Venture Fund (BIVF), said the new funding "will support the company not only to continue its market penetration for e-Stroke but will enable it to develop new AI-imaging solutions for lung conditions…that can contribute to transforming patients' lives by increasing treatment rates and improving success in clinical trials."
Brainomix' chief executive Dr Michalis Papadakis also said that the cash injection would allow the company to grow its headcount in Oxford as well as internationally.