Big Pharma game heading for console release next month
News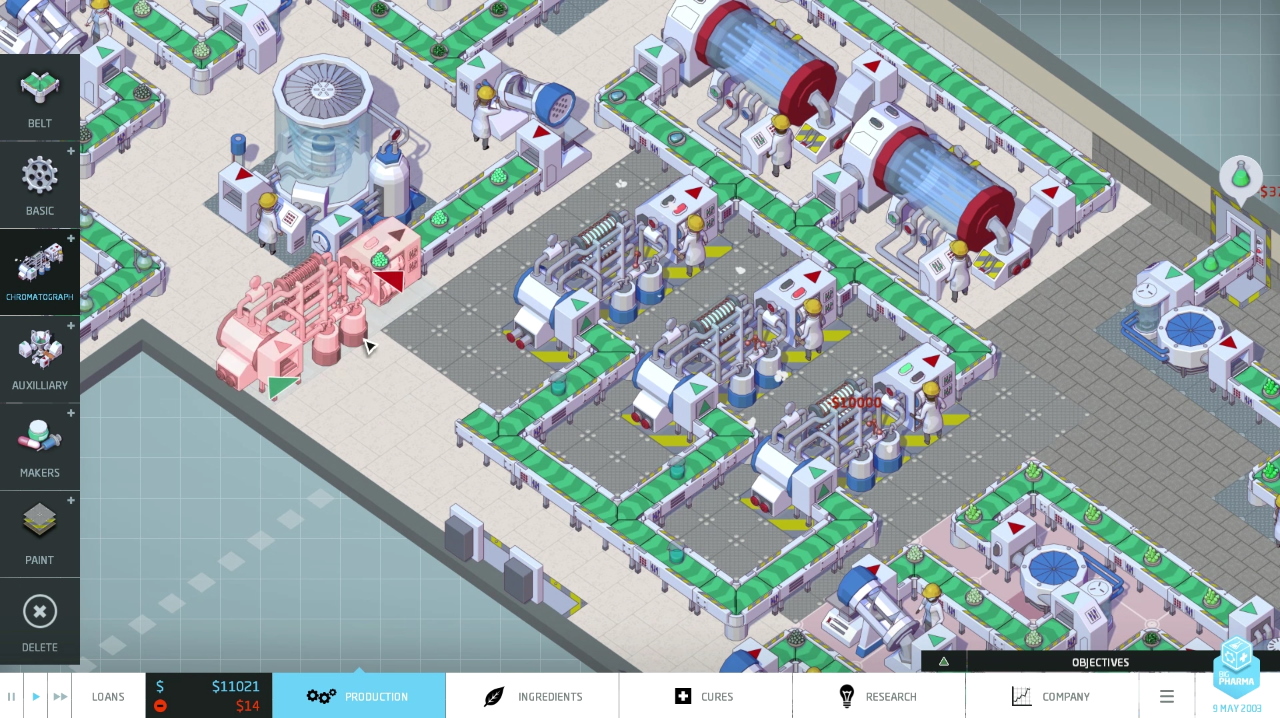 A game that allows frustrated pharma industry execs to make the step up to the CEO role – virtually at least – is coming to a games console near you in time for Christmas.
First launched as a PC game in 2015, Big Pharma will be available for all three major games consoles – Sony's PlayStation 4, Nintendo Switch, and Microsoft Xbox One – from next month, according to publisher Klabater.
The game – developed by Twice Circled and Positech Games – is described as "part business sim, part logistics puzzle," and puts players in the hot seat of a biopharma start-up, trying to translate R&D discoveries into blockbuster brands and transform the company into a multinational corporation.
Players start with an empty warehouse, and have to buy the equipment and technology to try to turn it into a profitable factory with multiple production lines, whilst also pumping cash into R&D and sending drug-hunting explorers around the world.
The game includes a number of challenges and quests to test budding CEOs as they try to build their empire, and discover whether their business approach is closer to disgraced 'pharma bro' Martin Shkreli – currently incarcerated – or legendary biotech pioneer Henri Termeer.
"What if you had it in your power to rid the world of disease, to improve the lives of millions, to ease suffering and cure the sick and earn a tidy profit?" says the developer. "As the head of your own pharmaceutical conglomerate you have this power resting in your hands. Will you use it for good? Being totally altruistic may not be the best business plan."
It goes on: "The uncomfortable truth (is there an ointment for that?) is that some remedies are more profitable than others and illness is good for business."
We haven't played it through, so can't comment on whether lawmaker kickback on drug price gouging or pay-for-delay deals, animal testing activism or mis-marketing of drugs is factored into the game engine to add extra realism.
An expansion called Marketing And Malpractice was added in 2016, which appears to cover the mis-marketing angle nicely and allow plenty of doctor schmoozing, as well as other shady behaviour such as the option to falsify trial results.
Console gamers who have missed out on playing the game can get hold of it from 5 December, says Klabater. In the meantime, anyone who'd like to try it in PC format can access it on the Steam platform.