AZ closes on Forxiga kidney disease label in EU after nod from CHMP
News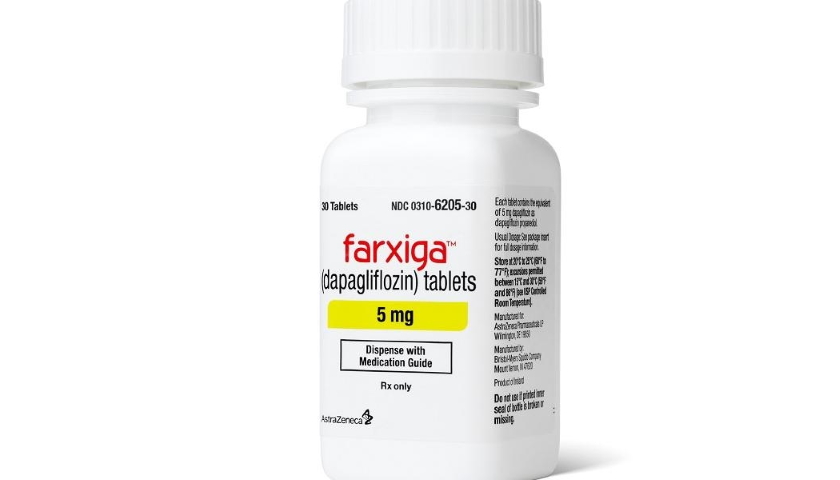 AstraZeneca's fast-growing SGLT2 inhibitor Forxiga could soon get a further boost from approval in the EU as a treatment for chronic kidney disease (CKD) in adults with and without type-2 diabetes.
Forxiga (dapagliflozin) has been recommended for approval to reduce the risk of kidney damage, end-stage kidney disease, cardiovascular, death and hospitalisation for heart failure in adults with CKD who are at risk of progression by the EMA's Committee for Medicinal Products for Human Use (CHMP).
If the EMA follows its committee's advice and approves the new indication, Farxiga will become the first drug in the SGLT2 inhibitor class to be available for use in the approximately 47 million people with CKD in Europe. The US FDA approved the same indication a few weeks ago. The CHMP positive opinion is based on the phase 3 DAPA-CKD trial, which showed Forxiga achieved a statistically significant 39% reduction in the composite endpoint of worsening renal function or risk of death compared to placebo in CKD patients. The SGLT2 drug also significantly reduced the relative risk of death from any cause by 31% compared to placebo in the trial.
Sales of Forxiga have been rising fast since it became the first SGLT2 drug to be approved for heart failure with reduced ejection fraction (HFrEF) last year, but the drug is now facing direct competition in that indication from class leader Jardiance (empagliflozin) from Eli Lilly and Boehringer Ingelheim. Jardiance has just been approved for HFrEF in Europe, its first heart failure market, with an FDA decision due in the next few weeks, so Forxiga's approvals in CKD give AZ an opportunity to continue to press its advantage against its rivals.
The heart failure indication helped drive sales of Forxiga – sold as Farxiga in the US and some other markets – up 30% to almost $2 billion last year, and more than 50% to $624 million in the first three months of this year. CKD is a tougher indication to build headway in however, mainly because – despite the high numbers of patients – diagnosis rates remain low and up to 90% of patients are unaware they have the disease. Lilly and Boehringer meanwhile are also hunting down a CKD indication for Jardiance, to try to defend their drug, which brought in $1.1 billion and $2.8 billion for the two companies, respectively.
The duo are carrying out the EMPA-KIDNEY trial in CKD patients with and without diabetes, with results due in 2022, although it is possible that the study could be stopped early – like DAPA-CKD – if interim results are similarly strong.