Astellas to work with Adaptimmune to develop 'off the shelf' T-cell therapies
News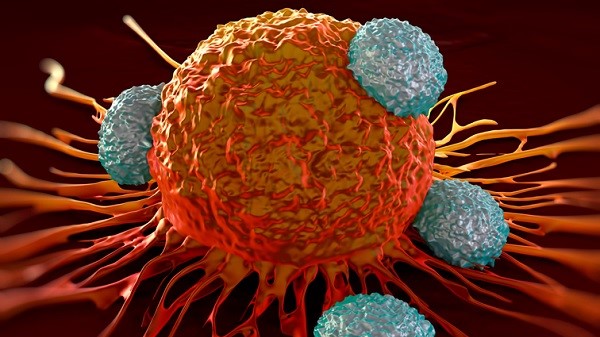 Astellas is to work with UK biotech Adaptimmune Therapeutics to develop allogeneic 'off-the-shelf' T-cell therapies for cancer.
The Japanese pharma said its wholly-owned subsidiary Universal Cells will work with Adaptimmune on a co-development and co-marketing agreement.
The deal could be worth up to $897.5 million for Adaptimmune, including an upfront payment of $50 million with other payments when certain goals are met.
News of the deal emerged as Adaptimmune's share price skyrocketed after it announced at the JP Morgan conference that its SPEAR T-cell platform delivered responses in four solid tumour types – liver, gastro-oesophageal junction, head and neck, as well as melanoma.
Two confirmed partial responses in a patient with liver cancer and another with head and neck cancer were observed, with the other two showing unconfirmed partial responses.
Astellas and Adaptimmune will agree on up to three targets and jointly develop T-cell therapy candidates against them.
This will exclude target-specific T-cell products in preclinical or clinical trials or those developed for other partners at Adaptimmune.
Adaptimmune has target identification and validation to generate T-cell receptors (TCRs) and chimeric antigen receptors (CARs), important building blocks for cell therapies..
Based in Oxfordshire, Adaptimmune also has human leukocyte antigen (HLA) independent TCRs that recognise surface epitopes independently of the HLA profile of the tumour cell.
The collaboration will also use Astellas' universal donor cell and gene editing technology it obtained through its $102m acquisition of Universal Cells in 2018.
Adaptimmune has already been collaborating with Universal Cells since 2015 on development of gene-edited cell lines.
The UK biotech has rights to develop and market resulting T-cell therapy products using its proprietary process for generating T-cells from stem cells without the use of feeder cell lines.
Astellas will fund research until completion of a phase 1 trial for each candidate. At that point Astellas and Adaptimmune will decide whether to progress with co-marketing of each candidate.
They could also decide that the other party will take responsibility for further development and receive milestone payments and royalties, with the agreement allowing for either company to opt out.
The companies will each have a co-exclusive licence covering the co-development and co-marketing of the product candidates within the field of T-cell therapy.
If a candidate is developed by one company only, the appropriate licences will become exclusive to the continuing party.
Aside from the upfront payment, Adaptimmune will get milestone payments of up to $73.75 million for each product if the partnership is co-developed and marketed by both companies.
It will also get up to $147.5 million in milestone payments per product and up to $110 million in sales milestones for products developed unilaterally by Astellas.
Adaptimmune will receive research funding of up to $7.5 million per year and tiered royalties on net sales in the mid-single to mid-teen digits.
The agreement allows the companies to share costs of co-development and marketing, with resulting profits shared equally.