Amgen shares down as heart failure drug disappoints in phase 3 trial
News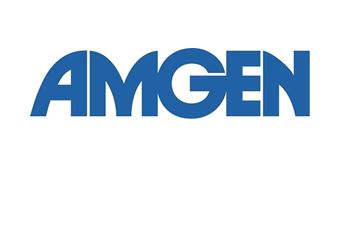 Shares in Amgen were down nearly 7% after close of trading yesterday after the company's heart failure drug omecamtiv mecarbil disappointed in a large phase 3 trial.
Take a look at Amgen's portfolio and it becomes apparent how important this potential new drug is: the company is relying on its ageing inflammatory diseases drug Enbrel for a large chunk of its revenue.
It is also hoping to steal market share from rivals with biosimilars, which are comparatively cheaper versions of biologic drugs.
Psoriasis drug Otezla is also bringing in the bucks – but Amgen paid $13.4 billion for this after Celgene was forced to sell it as a condition of its merger with Bristol-Myers Squibb.
Amgen looks in need of fresh home-grown revenues, but investors don't think these will come from omecamtiv mecarbil, based on the findings of the phase 3 GALACTIC-HF trial.
The trial met its primary endpoint by demonstrating a statistically significant effect to reduce cardiovascular death or heart failure events compared with placebo in patients treated with standard care.
But there was no reduction in the secondary endpoint measuring only cardiovascular death in the trial, which with 8,256 patients with reduced ejection fraction in 35 countries is one of the largest phase 3 cardiovascular outcomes studies in heart failure ever conducted.
Adverse events, including major ischemic cardiac events, were balanced between treatment arms, Amgen said.
With such a large cohort of subjects, Amgen and partners Cytokinetics and Servier have nowhere to hide – they cannot claim the trial was not powered to produce a result against this important secondary endpoint measuring the impact on mortality.
Merck & Co and Bayer are trying to develop a rival heart failure drug in patients with reduced ejection fraction, vericiguat, but that has also produced similar results, scoring against a composite measure of deaths and hospitalisation but failing to outperform placebo at reducing deaths.
Developed by Cytokinetics, omecamtiv mecarbil is a cardiac myosin activator that works by increasing interactions between filaments in the heart muscle to improve its pumping.
Amgen has been working on the drug with Cytokinetics since 2006, and Servier bought European rights in 2013.