Amazon enters health wearables market with Halo service
News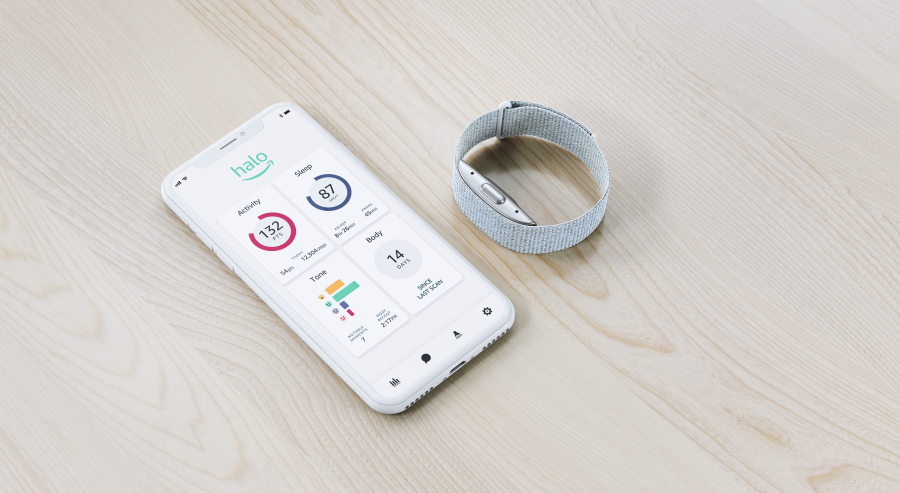 Amazon has launched a fitness band, app and subscription service – called Halo – that promises to look after both your body and mind.
The e-commerce giant's entry into the health wearables market combines monitoring of physical data such as activity levels, sleep patterns and body fat with artificial intelligence (AI) algorithms that listen for the emotion in a user's voice.
It also claims that the voice analysis tool can help them "understand how they sound to others, helping improve their communication and relationships."
Halo doesn't feature a screen or notifications like trackers from Apple and Fitbit – currently awaiting approval for a $2.1 billion takeover by Google – and will be sold at $99.99 for the device and $3.99 per month for a subscription – a substantial discount to its rivals such as the new Fitbit Sense.
The Halo Band device includes an accelerometer, a temperature sensor, a heart-rate monitor and two microphones, with an LED indicator light. Amazon claims a battery life of seven days and charging in under 90 minutes, and will sell it for an introductory price of $64.99 including six months' subscription.
"When we look at devices that track and measure our health, we're hyper-focused on the physical elements like activity, weight, or sleep," writes Amazon's principal medical officer for the Halo project, Dr Maulik Majmudar, in a blog post.
"But while these are important, they don't make up the full picture. The globally recognised definition of health includes mental and social well-being in addition to the physical," he notes.
The Halo app suite includes Activity, Sleep and Body – the latter featuring a computer vision technology that Amazon claims can give an accurate body fat percentage measurement that is a better metric for health than body mass index (BMI).
The BFP measurement in Halo is as accurate as methods a doctor would use and nearly twice as accurate as leading at-home smart scales, according to Amazon.
The Tone app provides the voice analysis software that according to the company may reveal that a difficult work call leads to less positivity in communication with a customer's family.
"I've seen team members use Tone to practice for big meetings or presentations, understand how they may sound over video conference calls, and make sure they're conveying what they want during an important conversation," says Majmudar.
The final app – called Labs – is a set of challenges, experiments, and workouts developed by Amazon and partner companies that Halo customers can use to build healthier habits, for example to check if having coffee in the afternoon affects sleep quality.
"Despite the rise in digital health services and devices over the last decade, we have not seen a corresponding improvement in population health in the US," according to Majmudar.
"We are using Amazon's deep expertise AI and machine learning to offer customers a new way to discover, adopt, and maintain personalised wellness habits."
Halo is available on iOS and Android to customers in the US only for now. Without a subscription, the device can only be used for basic features such as measurements of steps, sleep time and heart rate.