AliveCor launches six-lead ECG smartphone device in UK
News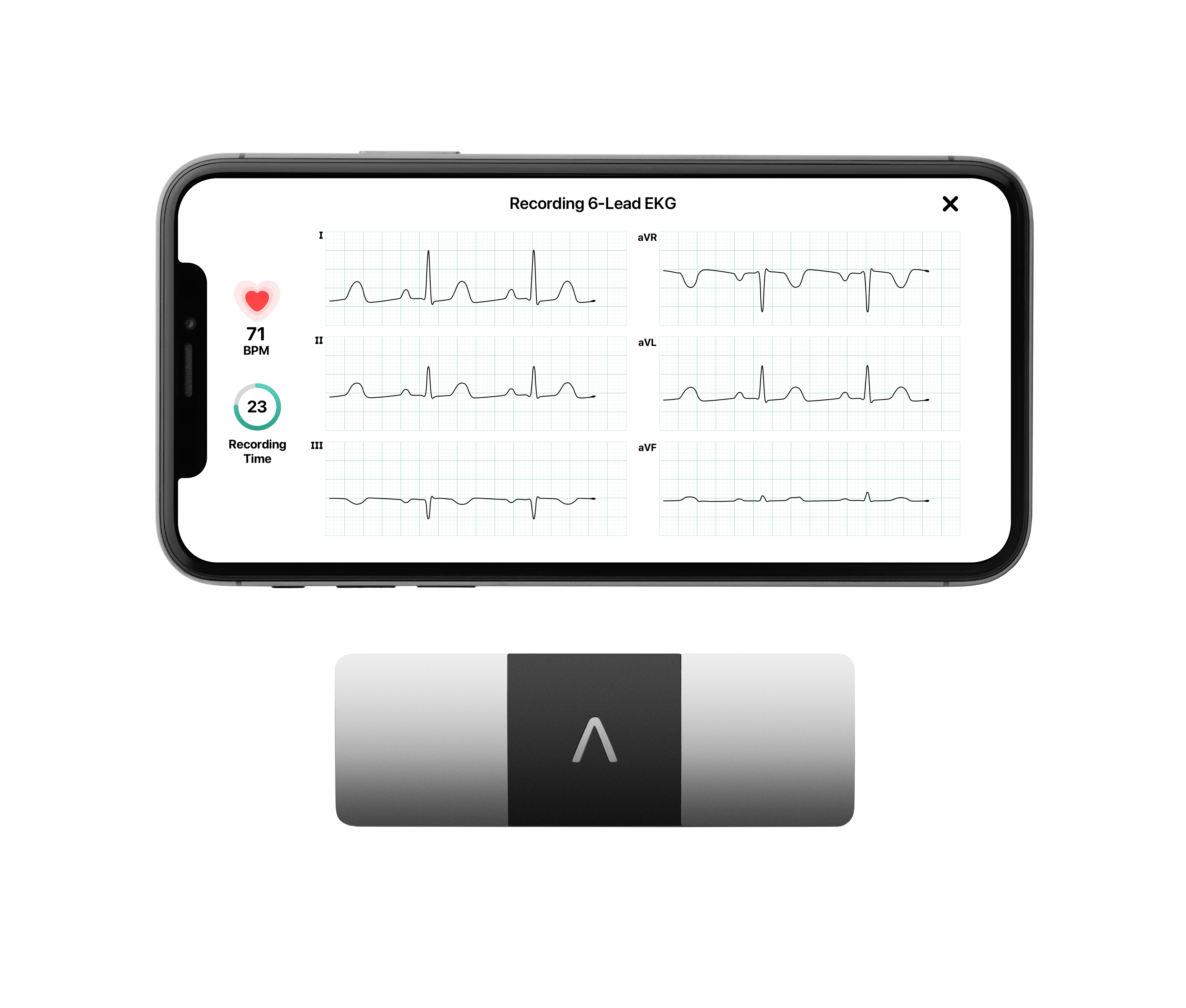 AliveCor has announced the launch of its flagship KardiaMobile six-lead personal ECG smartphone device in the UK.
The KardiaMobile 6L is a further development of AliveCor's existing KardiaMobile device, adding another electrode to the bottom of the device in addition to the two electrodes on the top of the device.
The user starts a 30 second ECG recording on their smartphone, via the Kardia app, by placing their thumbs on each of the two top electrodes and placing the bottom electrode on their left knee or ankle - enabling the heart to be viewed from six perspectives.
Once a recording has been taken, the artificial intelligence system performs an automatic analysis and informs the patient whether AF, bradycardia (slow heart rhythm), tachycardia (fast heart rhythm) or a normal rhythm is detected.
The data collected can then be sent directly to a clinician for further analysis and consultation. Data from a six-lead ECG recording enables clinicians to identify problems that might be undetectable with a single-lead device.
This is its unique selling point compared with the single-lead ECG functionality already available on the Apple Watch Series 4.
KardioMobile is also cleared with the FDA and European Commission, and will cost £149.
Matthew Reed, consultant in Emergency Medicine, The Royal Infirmary of Edinburgh, NHS Lothian, said: "By providing physicians with six different views of the electrical activity of the heart, KardiaMobile 6L offers a much greater chance of detecting a broad range of arrhythmias and other heart conditions than a single lead device.
"If everyone with unexplained heart rhythm symptoms used a pocket-sized heart monitor, it would cut costs, speed diagnosis and avoid preventable hospital admissions."
AliveCor recently stopped selling its ECG wristband for use with Apple Watches, focusing on KardiaMobile 6L instead.
It also faces competition from the likes of Withings, which is considering similar functionality on its devices.