2nd Applied Biocatalysis Summit 2021
Events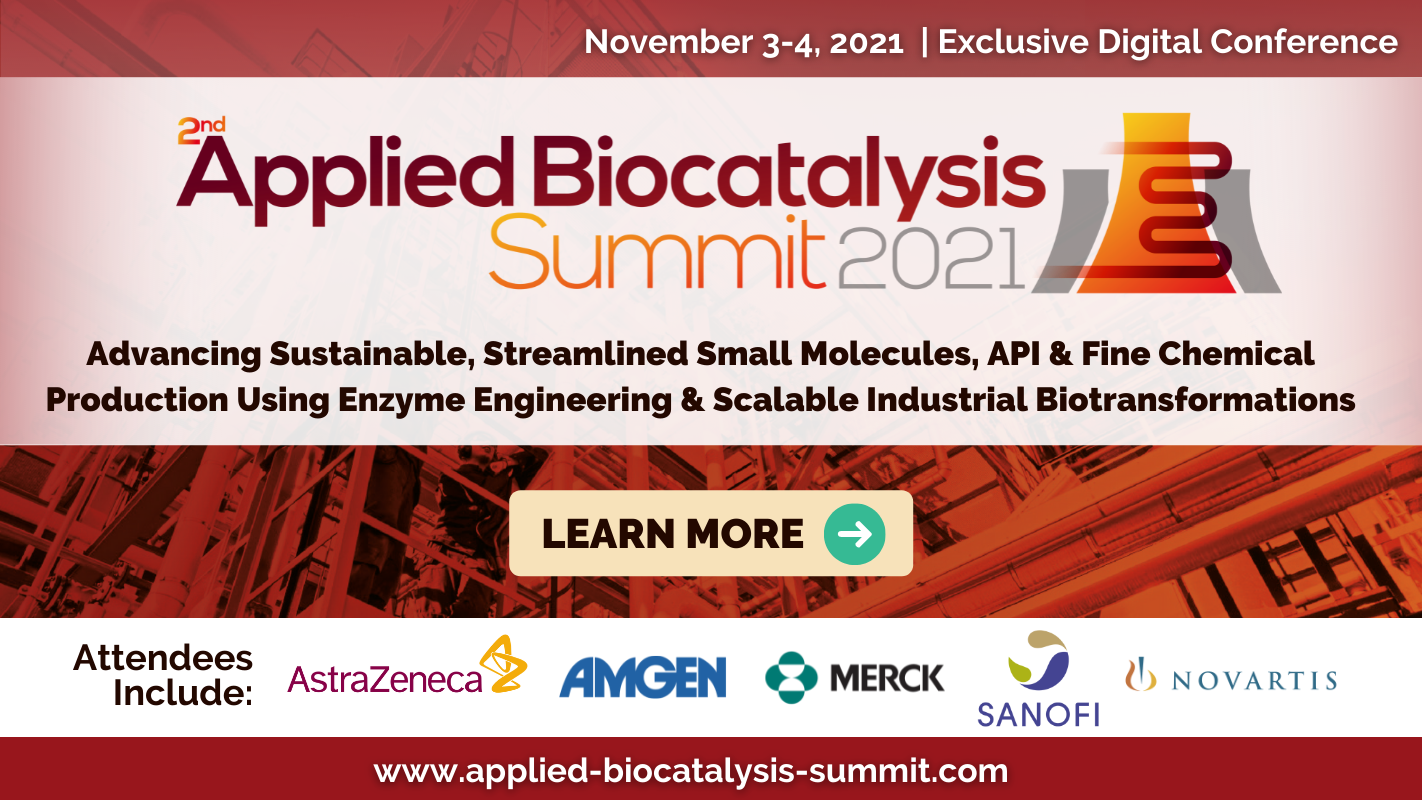 Advancing Sustainable, Streamlined Small Molecules, API and Fine Chemical Production using Enzyme Engineering & Scalable Industrial Biotransformations
Attending the 2nd Applied Biocatalysis Summit is the perfect opportunity to understand the most recent developments in enzyme-catalyzed processes, computational technologies, and cutting-edge methodologies in biocatalytic cascade reactions to help the API and chemical industries apply biocatalysis more effectively.
Specifically designed alongside experts in the field, this conference will delve into the key technology, enzyme design, manufacturing, and scale-up challenges that must be overcome to achieve the commercial promise of biocatalysis.
Download the full event guide for the speaker faculty and session details.
Join us online for 2 days of insightful content, live Q&As, and 2+ hours of networking, as we bring together medication developers, chemical manufacturers, agriculturists, and researchers working on the complex and difficult development of biocatalyst technology.
This is your comprehensive virtual guide to defining your commercial potential of implementing biocatalysis methods in 2021.
Early Bird & Team Discounts available - Secure your place today
Interested in showcasing your research - Take a look at our Poster Sessions