Digital health's rapid growth spurt comes home to roost
Digital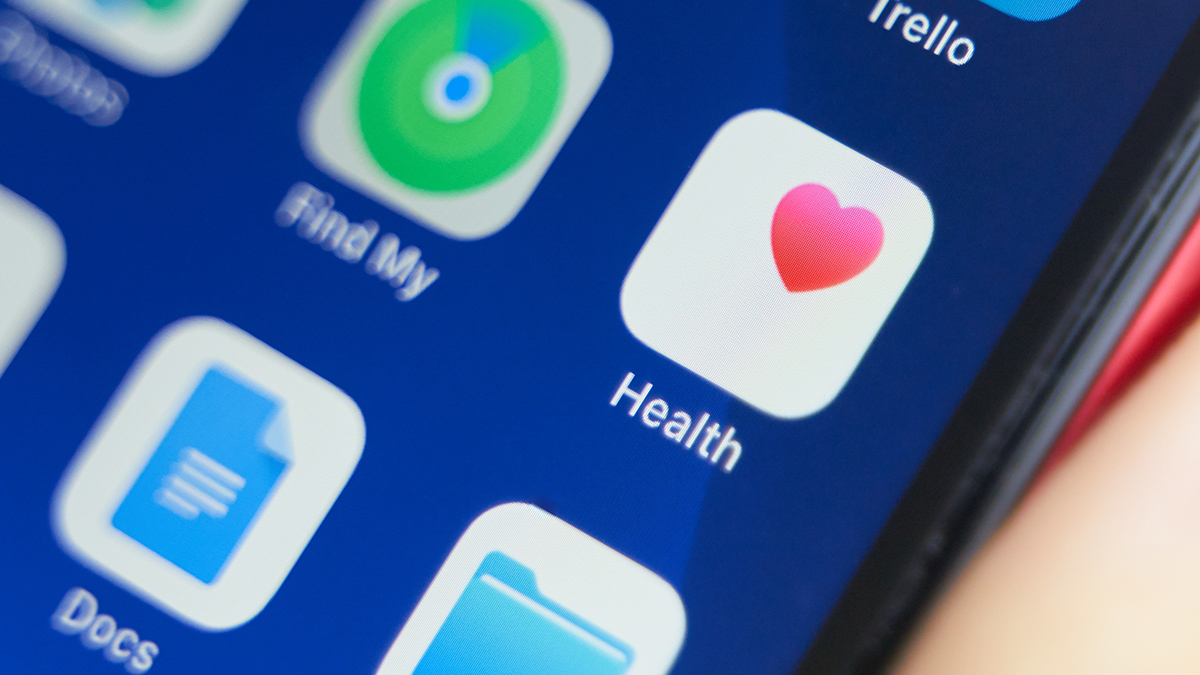 With fears of a recession and inflation running high, the boom period for digital health apps looks to be waning. In this article, Ben Hargreaves looks at how companies have reacted to an unfavourable economic climate and what that could mean for the long-term growth of the industry.
The idea 12 months ago that the health and wellness app space could soon be facing a crisis would have seemed highly pessimistic. The COVID-19 pandemic brought about a rapid increase in the uptake and demand for digital health solutions. During the height of the pandemic in UK, research found that five million health apps were downloaded every day. The explosion in the use of such apps was a literal lifesaver.
The technology provided remote doctor's appointments and access to information regarding COVID-19 or broader health issues that would otherwise have been limited due to the pandemic restrictions experienced worldwide. The reduced levels of access to traditional healthcare also encouraged people of all ages to increase smart device usage and studies found positivity towards such technology also increased, compared to prior to the pandemic. One area that saw particular growth was the health coaching app space, with a 46% increase in downloads of health and fitness apps, due to the access it provided to professionals who could help with health, fitness, nutrition, or general wellbeing.
The challenge facing the companies working in digital health was how to build on the growth experienced during the height of the pandemic. Being able to continue such momentum as a normal economic environment re-emerged would have been difficult, as people began to resume their usual routines. However, as fears over broader inflation and a potential recession have struck, there is suddenly less appetite to finance fledgling health and wellness apps that cannot provide an immediate financial return. Accordingly, companies in the space have been forced to re-evaluate the sustainability of their current modes of operations within this differing economic climate. The result has been many companies cutting staff numbers.
Counting the cost
The decision to reduce company headcounts is not specific to those that have fallen foul of expanding too quickly but is broadly symptomatic of a tighter economic situation.  This trend extends even to the tech giants, such as Amazon and Alphabet, with the former cutting 100,000 positions globally and the latter stating that it will slow down hiring for the rest of 2022. Health and wellness app companies have had a more difficult time than most due to the explosive growth experienced during the early parts of the pandemic, along with enthusiastic financial support, followed very quickly by a different climate.
Marina Borukhovich, CEO at YourCoach, a platform for health and wellness coaches to deliver their services, explained to pharmaphorum why there had been recent job losses across the industry: "Tremendous capital has flowed into the digital health industry and with that came overstaffing in hopes of increased demand for particular services/products, many of which utilised health coaching in order to improve health consumer engagement, adherence, and outcomes."
Once the economic situation took a turn for the worse, this led to the job cuts that were seen across a number of digital health companies, as well as those apps and businesses that offered a platform for health and wellness coaches.
In terms of why this has occurred, Borukhovich stated, "Perhaps what wasn't taken into consideration is the cyclical nature of client demand and not leveraging coaches for what we call 'real coaching', but instead as text-based reminder service, unfortunately resulting in mass layoffs."
One company that was forced to dismiss a number of staff was Carbon Health when it cut away 8% of its global workforce at the beginning of June. The company offers in-person clinics alongside virtual services rather than specifically being app-based, but did provide reasons outside of the economic downturn for its decision.
The company's CEO, Eren Bali, explained, "While our core business grew 4x in 2021 and will double again in 2022, we – like most healthcare providers – had significant revenue from COVID-specific lines of business. As COVID is entering a new phase, we are winding down some of those COVID-specific lines of business and that, unfortunately, means parting ways with some colleagues."
"Tremendous capital has flowed into the digital health industry and with that came overstaffing in hopes of increased demand for particular services/products, many of which utilised health coaching in order to improve health consumer engagement, adherence, and outcomes."
Focus on 'sustainability'
Bali's suggestion that companies had hired to meet demand for COVID services but that the plans could not be sustained in the long-term is reflected in similar statements. The companies in the health and wellness space that chose to lay off staff often referenced the sustainability of the business as one reason behind such actions.
Noom is one such company, after it was revealed by Business Insider that it would reduce its coaching staff by approximately 25%. The digital health tech company is focused on a weight-loss program delivered by app, which is based on a coaching model. At one point last year, the company was reported to be eyeing an IPO early this year that would value the company at approximately $7.5bn.
Instead, Business Insider reported that an email was sent to staff prior to the job cuts, which stated: "We are in a moment of change and it is important that we evolve our coaching model to be more viable for the sake of the Noom mission, the long-term health of our business, and for the coaching team." pharmaphorum reached out to Noom to comment on the reduction in staff numbers, but no response was forthcoming.
Another company that took similar action was Calibrate, a weight loss digital health startup that reduced staff numbers by 24%. Similarly, the company's CEO, Isabelle Kenyone, was reported as explaining to staff that the actions were necessary to make the company sustainable in the long-term.
Health of the sector
The question now is how the digital health space will recover from the current situation, where investment is not as freely available and people no longer have the same necessity for app-based solutions compared to the early stages of the pandemic.
When asked about the long-term health of the area, Borukhovich replied, "Digital health and wellness apps are here to stay and like with everything else, it's the 'survival of the fittest' – those who are grounded in science will, for sure, continue leading the way."
There will be an impact for those companies that have cut positions broadly from their companies; it is impossible to negate the impact on the service. For those specifically working with health coaches to deliver a product, Borukhovich said, the question of whether job losses will impact the quality of service depends on whether the health coaching is 'core' to the product or not. "If yes and health consumers expect a certain quality and level of service, then it will absolutely impact their faith in and engagement with the product," she concluded.
This is the short-term risk to the digital health space that could pose a long-term problem: where a drop in quality could dissuade people from using the solutions and the uptake seen during the pandemic could slip away. As broad swathes of the population became quickly used to managing health and wellness issues through apps, they could just as easily let those habits drop and return to relying on traditional healthcare. However, as Borukhovich identified, this is where the idea of the 'survival of the fittest' will come into play, as those companies that maintain the same quality and continue to engage users may well establish a strong position once the economy turns back around.