The evolution of pharma social media intelligence
Is your company a fully mature user of intelligence from social media, or is it still not tapping into insights?
As shown in the consumer world, social media can be a very rich source of insights into customers and markets, and can provide early signals of new trends. Exactly the same is true for patient and health care provider insights, especially when used with other more traditional data sets.
But understanding how to engage, and how to extract the right data to get actionable insights – and all the while complying with regulations – isn't so straightforward. Life sciences companies in particular, want to put this new data source in context with its already broad range of metrics. Achieving this calls for a step-by-step progression towards social media maturity.
pharmaphorum collaborated with experts from IQVIA and Professor Andrew Stephen of Oxford University to deliver a topical debate focussed on this field, intended to provide answers to some of the conundrums the industry faces and provide practical advice and real-life examples of how pharmaceutical companies can develop maturity in social media intelligence.
Watch this digital debate and:
Increase your understanding of how social media can easily be used to ultimately add value
Learn the tricks – how, when and why marketers from other sectors use social media channels to their advantage
Hear how leading pharma organisations have embraced social media and have seen real results
The live webinar originally broadcast place on Thursday 23rd November 2017. To view the webinar, please click here or on the button above/below.
---
Participants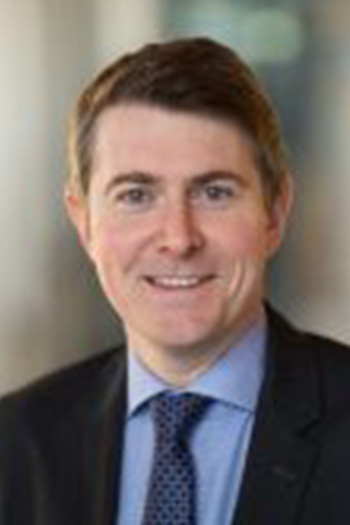 Professor Andrew Stephen, Associate Dean of Research and L'Oréal Professor of Marketing at the Saïd Business School at the University of Oxford
Andrew is one of the world's leading academic marketing experts, with a particular emphasis on issues that lie at the intersection of marketing and technology, such as how, when, and why marketers should use new digital media channels. His research over the last decade has made significant contributions to our understandings of social media marketing and consumer behavior in digital markets. He was recently ranked as one of the top-25 marketing professors in the world by the American Marketing Association, and first in the UK. He was also named as one of the world's top 40 business school professors under 40 by Poets and Quants in 2015. At Oxford, in addition to overseeing the School's research activities as Associate Dean, he is the head of the marketing faculty, director of the Oxford Strategic Marketing Programme in the School's executive education portfolio, and the founding director of the Oxford Future of Marketing Initiative, which is a collaborative network of academic–industry partnerships aimed at shaping the future of the marketing discipline through rigorous research and practical thought leadership.
Andrew grew up in Brisbane, Australia, and completed undergraduate degrees with first-class honours in engineering and business at the University of Queensland. His graduate studies were at Columbia University in New York, where he earned an MPhil and PhD with distinction. Prior to joining Oxford Saïd in 2015, he taught at leading business schools such as INSEAD, the University of Pittsburgh, and Columbia Business School.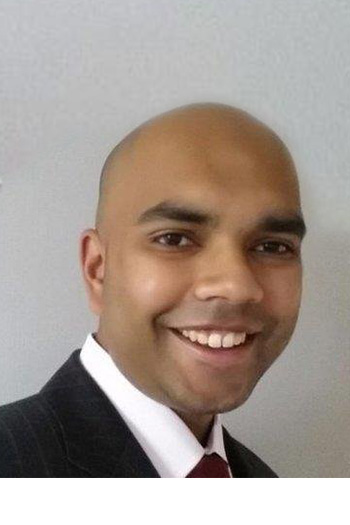 Anurag Abinashi, Social Media Intelligence Lead – North Europe, Middle East and Africa, IQVIA
For over thirteen years Anurag has worked with a range of organizations in strategy development, digital marketing, social media intelligence and business analysis. He is passionate about helping organizations put their customers first by exploiting the wealth of data operating in a digital world opens up to them. Prior to joining IQVIA in May 2015, Anurag operated as a Principal Consultant in the PA Consulting Group's Strategy & Decision Sciences practice. In this role he advised cross-sector board-level clients on business unit, market and customer strategies. Prior to joining PA, he was part of the founding team of an early stage FinTech start-up taking a human-centered design approach to developing exotic (digital) options for retail traders.
Anurag grew up in New Delhi, India, and completed his undergraduate degree in Engineering with honours from the University of Leeds. His graduate studies were at Oxford University, where he earned an MSc in Computer Science followed by an MBA with distinction in Strategy and Marketing. He speaks fluent English and Hindi, and basic Tamil, French and German.
Moderator

Dr. Paul Tunnah, CEO, pharmaphorum

Paul Tunnah is CEO and Founder of pharmaphorum media, which facilitates productive engagement for pharma, bringing healthcare together to drive medical innovation. It combines industry-leading content and social media engagement services with the globally recognised news, information and insight portal pharmaphorum.com, working with pharmaceutical companies, service providers and broader healthcare organisations to help communicate their thought leadership and connect them with relevant stakeholders.
* When you click to register for this webinar you will be taken to a website run by BrightTalk who host the webinar and gather your registration data.
This data may then be passed to pharmaphorum media limited, and in turn passed to the company(ies) we are partnering with to bring you the webinar. This data may be used by us and them for occasional marketing purposes. It will not be shared with any further third parties.
By clicking to register for this webinar you give consent for any data you provide to be used in this way.
If at any point you no longer wish to be contacted based on the information you provide during the registration for this webinar, please send an email to info@pharmaphorum.com requesting that your information is deleted in accordance with the General Data Protection Regulation.