Pharma nervous as Brexit reckoning nears
UK pharma leaders are putting a brave face on Brexit – but the 'phoney war' is about to give way to hard-nosed negotiations.
Momentum towards the UK's exit from the European Union (EU) is gathering, with the government last night winning an overwhelming majority vote in the House of Commons to proceed with Brexit.
Theresa May's government is now confident about being able to trigger Article 50 by the end of March, and begin negotiations with the EU.
However  the time for optimistic rhetoric is now over, and the government and its EU counterparts will face a reckoning over what can be achieved.
Both the UK and the EU are under huge political pressure to get the right result. While there is sometimes talk of finding a mutually agreeable deal, there is no doubt that negotiations could become bitter and divisive.
Many are warning that the UK's hope of securing a free trade deal and regaining control over immigration is unrealistic – and big industries, such as UK pharma, are fearful that restrictions on migration, new trade barriers and new UK regulations will weigh heavy on businesses.
GlaxoSmithKline's (GSK) chief executive Sir Andrew Witty was a staunch campaigner to remain in the EU ahead of the referendum but, since the vote, no-one in industry has done more to offer calm reassurances about the future of UK business.
That's partly because GSK is the UK's biggest home-grown pharma company (with AstraZeneca close behind), and has a lot invested in the country's success.
But yesterday Sir Andrew was especially frank about the chances of an unfavourable deal.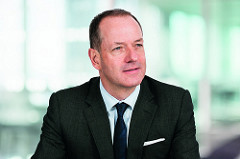 "It may be that, at the end of this, our economic deal with Europe won't be as good," he told Sky News.
"That won't matter as long as our relationship with the rest of the world is better. We have to stop thinking about this as a Europe-UK zero-sum game and see it as a world game."
For the UK life sciences sector (including pharma, biotech and medical devices industries), there are three key issues: regulation, migration, and trade barriers.
Trade barriers
The last of these could be the least complicated. Even if the UK exits the EU in 2019 without agreeing a free trade agreement, the pharma industry is unlikely to suffer as much as other sectors. In this event, World Trade Organisation (WTO) rules apply, and these stipulate that a 0% tariff would apply to finished medicine products under a Most Favoured Nation (MFN) status.
However, this wouldn't apply to component parts or broader goods used.
Jo Pisani is partner at PwC's Strategy& Pharma and Life Sciences consulting practice. She worked with the ABPI and BIA in the immediate aftermath of the Brexit vote to scope out the sector's response to its seismic consequences.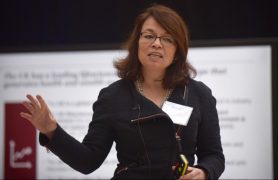 Speaking yesterday at DPharm's Disruptive Innovations conference in London, Pisani added that the devaluation of the pound would also help the industry.
The pound has lost value against the euro – which is likely to cancel out any tariffs that could be imposed from the EU.
The UK pharmaceutical industry generates annual revenues of £60 billion, around half of which is generated from exports, with a large proportion of this going to the EU.
Theresa May has indicated that she wants to seek a new Free Trade Agreement (FTA) with the EU. This is in contrast to the Swiss model, a bilateral agreement which involves Switzerland adopting EU regulations, including free movement of people.
Migration and attracting talent
Like many high value sectors, UK Life Sciences depends on a mix of highly trained international scientists and executives.  PwC says there are 73,000 people working in the sector, with 7.4% of these from other EU nations.
Yesterday in the Commons, an amendment to guarantee the right of residence for EU citizens was defeated – meaning that this vital question is still undecided.
It is virtually unthinkable that the government won't grant permanent residence to the 3.4 million EU citizens currently living in the UK. Pisani says her company has calculated that it would take the UK 108 years to process residency applications if the government insisted on formal arrangements.
Nevertheless, there is considerable nervousness around the issue; a recent poll of UK businesses found it was the number one concern.
Commenting in his TV interview, Sir Andrew said: "Even in a limited-immigration environment, I want to believe that sensible governments are going to be open-minded about the movement of talent," but added that he was reassured by the government's recent statements.
Regulations
Lastly, in declaring last month that the UK wanted a clean break from the EU, Theresa May looks to have sealed the fate of the European Medicines Agency (EMA) which currently resides in London.
Leaving the single market means the EMA will have to relocate to another EU country – several of which are queuing up to offer it a new home – and will force the UK to authorise medicines on its own.
Sir Andrew said this will clearly have an impact.
"It will increase or duplicate the burden on our company because we'll have to deal with a European system, and also the one that replaces it in the UK.
"To make that work we need the UK's new system to be different and better, to work on adopting innovation. If we don't strive for that opportunity we will just end up with more regulation, and that wouldn't be a good outcome."
Pisani states that there is a real danger of the UK becoming a lower priority market for the industry. She says experience from other countries in a similar situation shows that they experience a lag of six months to three years behind the EMA and FDA approvals.
Nevertheless, she believes there are plenty of opportunities for the UK sector. These would include the UK's highly-regarded national medicines regulator, the MHRA, becoming a leading specialist agency, perhaps in cell and gene therapy and stem cell research.
But such shifts could take years to become reality – and, in the meantime, the pharma industry needs certainty and stability.
Mike Thompson, the chief executive of the UK pharma trade organisation the ABPI, also spoke to Sky News and warned that regulations couldn't be "done at the flick of a switch".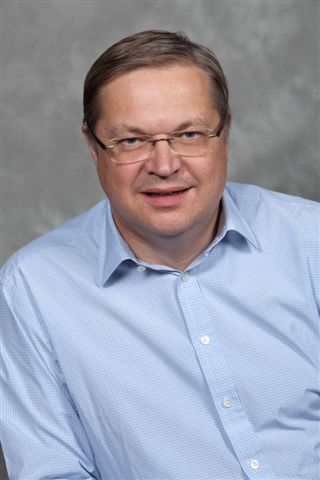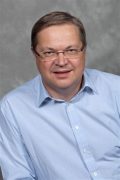 "It certainly can't be done in two years, which is why we need transitional arrangements post-Brexit to enable us to compete," said Thompson.
"But if the way to register a new medicine in the UK becomes cumbersome and bureaucratic then in the end, of course, they would choose to get it registered in Europe before the UK."
He says pharma companies would naturally prioritise the 500 million people in the EU27 group, rather than the UK's 65 million.
"The UK has time, but if we don't resolve these issues then some companies will make the decision to move elsewhere," he concluded.
Among the companies more likely to relocate are the Japanese ones, which have valued the presence of the EMA in London particularly highly.
Having said that, Takeda recently confirmed its long-term investment in research based in Cambridge, which retains its status as a world-leading location for science.
While the country remains deeply divided about Brexit, opinion in life sciences is also split. A recent pharmaphorum survey suggested a majority of UK pharma leaders was pessimistic about Brexit's impact, but others in the sector are bullish about the possibilities, including new tax and regulatory regimes.
As Pisani points out, early 2017 is a difficult time to trigger the negotations – the future of the EU is under attack, and nationalist, anti-EU, anti-immigration politicians are challenging the centre-ground parties in France, the Netherlands, Italy and Germany.
This means European politicians may seek to punish the UK and deter any further exits.
The tumultuous beginnings of the populist Donald Trump era in the US is, of course, another huge factor. Pisani says these interdependent factors make it "almost impossible" to make predictions, adding that pharma can only sensibly plan for two or three likely scenarios.
What's clear is that this 'phoney war' ahead of negotiations with the EU is now coming to an end, and a much clearer picture of Brexit, and its long-term impact, will emerge over 2017.