Oncology round-up: AZ and Daiichi score key trial win with breast cancer antibody and more
Views & Analysis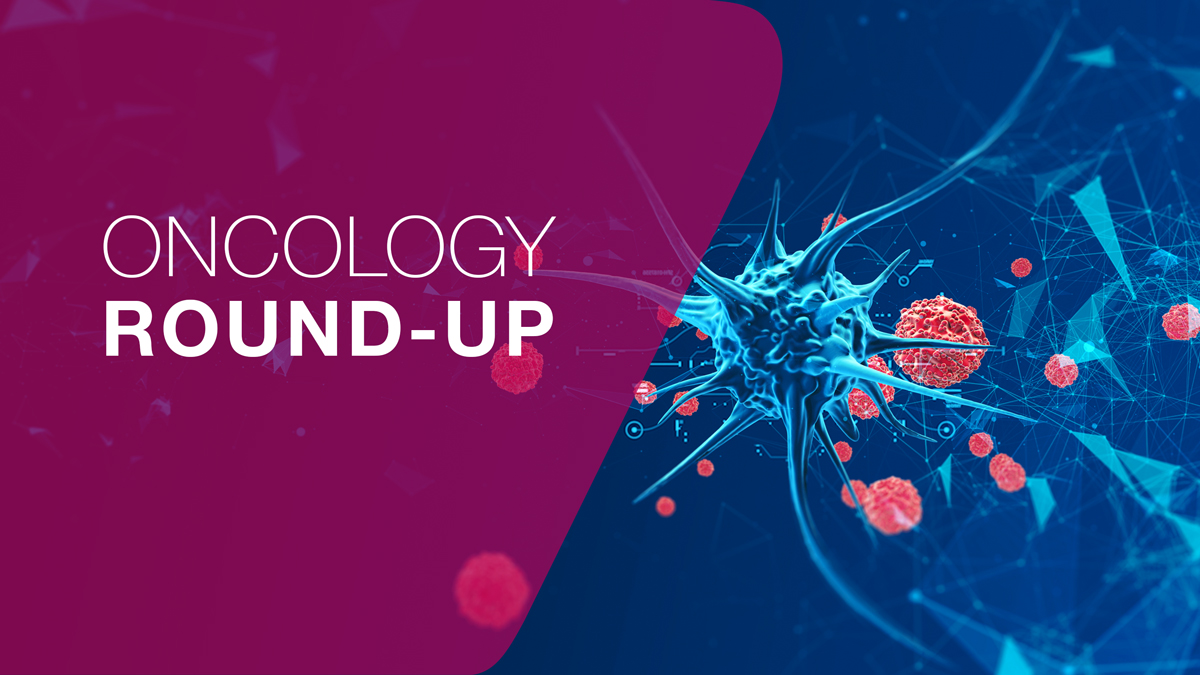 AZ and Daiichi Sankyo announced positive top-line results from the pivotal phase 2 DESTINY-Breast01 trial of trastuzumab deruxtecan, an antibody-drug conjugate, in patients with an advanced form of breast cancer.
The trial was testing the drug in patients with HER2-positive, unresectable and/or metastatic breast cancer, who had failed to respond to Roche's Kadcyla (trastuzumab emtansine).
As its name suggests trastuzumab deruxtecan is based on the same antibody as Kadcyla – which is the one originally used in Roche's well-established cancer drug Herceptin.
But it tags on a different cancer cell killing agent, deruxtecan, aiming to deliver a dose to cancer cells rather than healthy tissue.
The companies said  the response rate in DESTINY-Breast01, as assessed by an independent review committee, confirms in a heavily pre-treated, global patient population the "unprecedented" clinical activity in the recently-published phase 1 trial.
There were no bad surprises in terms of safety and the companies said they plan to file the drug with the FDA in the second half of 2019.
DESTINY-Breast01 is a pivotal phase 2, open-label, global, multicentre, two-part trial of trastuzumab deruxtecan.
The optimal dose of 5.4mg/kg was previously identified in part one of the trial. These latest results from part two evaluated the efficacy and safety of that dose in patients who have failed or discontinued previous treatment with trastuzumab emtansine.
The FDA has already granted Breakthrough Therapy Designation, and Fast Track Designation for trastuzumab deruxtecan, paving the way for a faster six-month review after filing.
Under the agreeement signed in March AstraZeneca paid Daiichi Sankyo $1.35bn, half of which was upon execution, with the remainder payable 12 months later.
Contingent payments of up to $5.55bn include $3.8bn for potential successful achievement of future regulatory and other milestones, as well as $1.75bn for sales-related milestones.
Mixed reviews for Daiichi Sankyo drugs from FDA advisers
Daiichi Sankyo had mixed fortunes this week after advisers to the US regulator voted against approval for its leukaemia drug quizartinib, but recommended pexidartinib for a rare tumour.
Experts from the FDA's Oncologic Drugs Advisory Committee (ODAC) met to discuss clinical data from the two drugs, and made non-binding recommendations ahead of the decision date set for them.
While these are only recommendations, the FDA usually follows the advice of its advisory committees.
The Japanese pharma is seeking approval for quizartinib to treat patients with relapsed/refractory FLT3-ITD acute myeloid leukaemia (AML).
But the committee voted against approval by eight votes to three, unconvinced by the results from the phase 3 QuANTUM-R study.
Committee members agreed with FDA reviewers who raised concerns that although the study hit its target of a statistically significant improvement in overall survival, the study design may have biased the results.
This was because there was a much higher rate of stem cell transplants in the quizartinib arm, than in a chemotherapy control arm.
The FDA had given quizartinib Breakthrough Therapy status, which gives developers extra support during clinical development and a faster six-month review.
However the committee voted 12 to three in favour of approval of another Daiichi drug, pexidartinib after reviewing data showing a tumour response rate of 39%, compared with no response at all in a placebo arm after 25 weeks.
Committee members decided that these benefits outweighed higher levels of liver toxicity seen in the treatment arm compared with placebo.
Daiichi added pexidartinib to its pipeline after the $805 million acquisition of Plexxikon in early 2011, and is being developed for patients with the rare and debilitating tumour of the tendon sheath, tenosynovial giant cell tumour (TGCT).
In many cases these tumours are aggressive and cannot be treated with surgery.
CRUK trials Plexxikon drug in pancreatic cancer
Cancer Research UK has announced it will study another drug from Plexxikon, the dual kinase inhibitor PLX7486 in combination with gemcitabine in advanced pancreatic cancer as part of its Combinations Alliance.
The novel combination of drugs targets the process of nerve invasion, observed in over 80% of pancreatic ductal adenocarcinoma (PDAC) and is associated with tumour spread and severe pain.
The PAGoDA trial will use PLX7486 to target Trk kinases, which are believed to help cancer cells invade nerves. It's hoped that PLX7486, in combination with the chemotherapy drug gemcitabine, could improve progression-free survival and reduce pain for pancreatic cancer patients.
The study will be conducted through the Experimental Cancer Medicine Centre (ECMC) network, supported by Cancer Research UK and the UK Health Departments.
Led by the Manchester ECMC and sponsored by the University of Glasgow Clinical Trials Unit, the trial will span four sites across the UK, with the first patients expected to start treatment in early June.
Once a safe dose has been determined, clinicians will assess if the combination is able to control pain for patients and whether it has an effect on tumour growth. It's hoped biopsies from a subset of patients will also shed light on how the drugs affect the development of both nerves and the tumours themselves.
FDA backs new indication for Lilly's Cyramza
Eli Lilly's Cyramza has a new string to its bow after the FDA approved it as a second-line treatment for certain liver cancer patients, and received a further boost as the FDA removed a boxed warning from its label.
The US regulator first approved Cyramza for cancer of the oesophagus in 2014, and since then Lilly has added further uses in gastric cancer after chemotherapy, an aggressive type of lung cancer, and as a second line treatment for colorectal cancer.
With these approvals Cyramza has been a steady performer for Lilly, and generated $198.3 million for the Indianopolis-based pharma in the first quarter of 2019, up 8% year-on-year.
The company will hope to build on this with the new indication in patients with hepatocellular carcinoma (HCC), who have alpha-fetoprotein (AFP) above 400ng/mL and who have been treated with Bayer's Nexavar (sorafenib).
AFP is a prognostic biomarker that can be assessed through a simple blood test, allowing doctors to select patients who may benefit from treatment and to monitor disease progression in advanced HCC.
Approval is based on the results from the REACH-2 study, the first positive phase 3 HCC trial in a biomarker-selected patient population. REACH-2 tested Cyramza against placebo in patients with HCC who have been treated with sorafenib and are AFP-High.