DNAnexus attracts stellar investor line-up in funding round
It's been a busy start to the year in the world of digital health, with Microsoft and Google kicking off 2018 with backing for DNAnexus, a start-up focused on developing cloud-based technology for biomedical informatics and data management.
The tech giants were part of a $58 million financing led by investor Foresite Capital. Existing investors, GV (formerly Google Ventures), TPG Biotech, WuXi NextCode, Claremont Creek Ventures, and MidCap Financial also participated.
DNAnexus wants to increase its presence in the clinical trials market and deploy its Translational Informatics Suite for pharmaceutical and other research organisations.
The company has already launched the Mosaic Microbiome Platform, aimed at increasing understanding of the human microbiome, and an early-access programme for Google Brain's DeepVariant technology.
It also has separate collaborations with AstraZeneca's Centre for Genomics Research and Rady Children's Institute for Genomic Medicine.
PEAR gets $50m to develop prescription digital therapeutics
PEAR Therapeutics also had a strong start to the year, raising $50 million in a new financing round to fund development of its prescription digital therapeutics business.
Prescription digital therapeutics are clinically-validated, FDA-cleared software applications that demonstrate safety and efficacy in trials to improve patient outcomes.
They are designed to enhance clinical outcomes, and may be combined with current treatment regimens, including approved drug or device therapies.
The financing will allow the company to market its lead programmes and further develop its pipeline and platform.
In September, the company's reSET became the first such product cleared by the FDA for treatment of substance use disorder.
Now Boston-based PEAR is looking to develop a second digital therapeutic, reSET-O designed as an adjunct to pharmacotherapy to treat opioid use disorder, which recently received Expedited Access Pathway designation from the FDA.
PEAR is one of nine companies selected to the FDA's Digital Health Pre-Certification Pilot Program, which will help the agency define new regulations for digital health products.
US Medicare patients get access to prick-free glucose monitoring device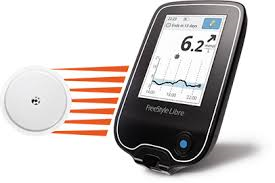 Devices are also another priority for the FDA, and Abbott announced that its glucose monitoring device could be used by millions of diabetes patients in the US after government-funded health schemes agreed to pay for it.
The medical devices specialist said that the Centers for Medicare and Medicaid Services (CMS) had agreed to pay for FreeStyle Libre Flash, which was approved by the FDA in September.
Abbott's device allows patients with type 1 or type 2 diabetes to continuously track their blood sugar levels without having to prick their fingers.
FDA approves diabetic foot ulcer shock wave device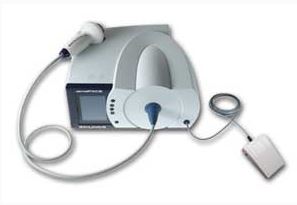 Elsewhere in diabetes, the US regulator has approved the first ever shock wave wound healing device, for use in patients with diabetic foot ulcers.
The Dermapace System from Sanuwave is intended for use with chronic, full-thickness ulcers about the size of a soft drink can top.
Limited to use in wounds without bone exposure, Dermapace uses pulses of energy similar to sound waves to mechanically stimulate the wound.
The device is intended for adults aged 22 years and older, presenting with ulcers lasting for more than 30 days, and should be used along with standard ulcer care.
It can be used on ulcers extending through the epidermis, dermis, tendon, or capsule.
Approval was based on data from two randomised controlled studies with a total of 336 patients receiving either usual care including wet-do-dry dressings, or debridement as needed, plus DermaPace or a sham shock wave therapy.
Both patient groups included those with poorly-controlled and well-controlled blood glucose levels.
The patients who had between one and seven treatments with Dermapace showed an increase in wound healing at 24 weeks with a 44% wound closure rate.
Those patients treated with the sham shock wave therapy showed a 30% wound closure rate during the same time period.
The most common side effects observed were pain during application of the device, local bruising and numbness, migraines, nausea, fainting, wound infection, infection beyond the wound and fever.
The FDA reviewed the device through a pathway for low-to-moderate risk devices that are new to the market.
It is the second continuous glucose monitoring system to make it to market after DexCom Inc's G5 Mobile was also approved for Medicare funding last year.
Coverage is limited to Medicare patients with diabetes who use insulin and who meet certain eligibility criteria.
Artificial intelligence could save NHS billions
The NHS could begin using artificial intelligence (AI) to diagnose scans for heart disease and lung cancer, according to a report.
The BBC reported that researchers at an Oxford hospital have already developed the AI that could save billions by enabling diseases to be picked up much earlier.
AI technology diagnosing heart disease could be available to NHS hospitals for free this summer – and the government's life sciences tsar Sir John Bell said the tech could cut the NHS' £2.2 billion pathology spend by 50%.
Cardiologists misread heartbeat scans in around one in five cases, meaning patients are either sent home to have a heart attack, or undergo an unnecessary operation.
There are around 60,000 heart scans carried out each year and 12,000 of these are misdiagnosed, costing an estimated £600 million in unnecessary operations.
Trial results suggested the AI system, developed at Oxford Radcliffe Hospital, could save the NHS more than £300 million a year.
Another AI system looking for signs of lung cancer, developed by a company called Optellum, would allow more than 4,000 cancer patients a year to be diagnosed earlier.
The company's chief science and technology officer, Dr Timor Kadir, says the system could save £10 billion if adopted in the US and EU.
The news comes at a time when hospitals and GPs are under huge strain because of the seasonal peak in demand caused by winter.