A digital health roadmap for pharma, medical devices and insurance tech
COVID-19 has massively accelerated the uptake of digital health technology across the whole ecosystem, with important implications for pharma, medical device and insurance tech companies.
The key trends for these sectors are identified and analysed in a new white paper from Healthware Group that offers guidance on how companies can best adjust to the new digital scenario.
To thrive in this new world, all stakeholders – including pharma, digital health, medical device and insurance tech companies – will need to be cognizant of what further changes might occur. They must also ensure their own digital capabilities keep pace with the shifting environment, which could require rebuilding their approaches to digital from the ground up.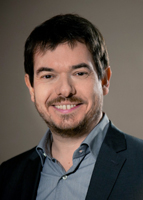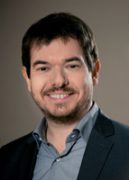 "The pioneering years are over; the pilot years should be over too," as Roberto Ascione (pictured), CEO of Healthware Group, notes in the introduction to Navigating the Near Future: A Digital Health Roadmap for Pharma, Medical Devices and Insurance Tech.
"We need to scale what works, armed with the rigor of scientific evidence, to quickly create the highest possible positive impact for the future of the healthcare ecosystem."
In the white paper, expert contributors share a detailed picture of the digital trends with the greatest potential to impact the near future.
These include digital sales and marketing, virtual clinical trials, and the continued maturation of telehealth – as well as the directions in data to follow.
Taken together, these trends provide a roadmap for pharma, digital health, medical device and insurance tech companies that can help them navigate the sector's exciting future.
"The choices made are no longer only about health, they're about jobs, economies, societies, instruction – human beings' very future," the authors say. "This is the sense of purpose that comes with today's collective mission to improve peoples' health."
• Read Navigating the Near Future: A Digital Health Roadmap for Pharma, Medical Devices and Insurance Tech in full