Compliance trends in Europe
Rebecca Aris
pharmaphorum
European pharma is being transformed by transparency regulations. In the UK, the UK Bribery Act and FCPA are shaping our industry, whilst the recently adopted legislation in France sees it moving towards an environment similar to that in the US. The Netherlands is hot in pursuit as it prepares to increase regulations regarding transparency leaving little doubt that pharma in Europe is shifting towards a more transparent way of operating.
Last year Cegedim released their first report on European trends in Aggregate spend, transparency and disclosure, which revealed that European life sciences companies were very much aware of the challenge that regulatory compliance and compliance management presented.
The release of their second annual survey last week demonstrated how trends have shifted in Life Sciences compliance in the past year.
In the latest survey, Pharma, biotech and medical device executives were surveyed to reveal, rather encouragingly, that confidence has increased in ability to meet transparency requirements. However, challenges to meet these were highlighted and discussed in this article.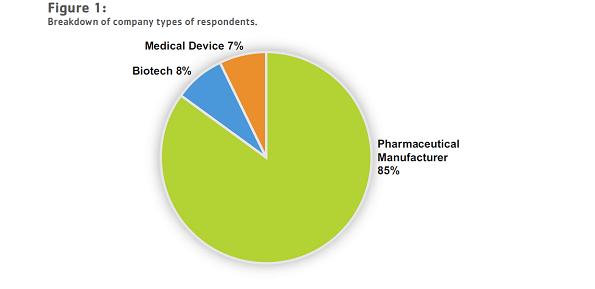 Figure 1: Breakdown of company types of respondents1
"Compliance professionals are more confident in their companies' ability to meet transparency requirements…"
Survey results
The survey indicates that companies 'are acutely aware of the increased difficulty of satisfying new regulations. As a result, many organisations are proactively working towards operational compliance by initiating integral processes'. Despite their commitment to satisfy regulations concern was expressed over 'how to ease the administrative work involved with maintaining consistent, cross-organisational transparency'. Resources required to manage the processes involved was also a concern.
According to those surveyed, organizations are committed to achieving operational compliance but their greatest challenge was found to be incomplete data and internal system inefficiencies.
European trends
Comparisons between the latest survey results and those of last year demonstrated the following key trends towards operational compliance:-
• More European companies are enforcing corporate standards for spending on HCPs, with 76% of 2011 respondents saying their policies apply to all external partners and internal data, up from 62% in 2010.
• Compliance professionals are more confident in their companies' ability to meet transparency requirements, with 87% of 2011 participants saying their ability to comply is Good or Excellent, an increase from 73% in 2010.
• 64% of those polled in 2011 indicated that implementing a unique spend data reporting and disclosure solution is "absolutely a requirement." However, 44% of the 2011 respondents reported that their companies are currently satisfying existing reporting and disclosure requirements with spreadsheets and other manual process, up a surprising 22% from 2010.
Figure 2: Company's ability to meet transparency requirements today1
Another interesting outcome of the survey was that promotional spend tracking was anticipated to reach levels seen in the US within one to three years, according to 64% of the respondents.
Obstacles to meeting requirements
Challenges to companies for meeting requirements of HCP spend monitoring and reporting are numerous despite confidence in meeting them. Key challenges are shown below in figure 3:-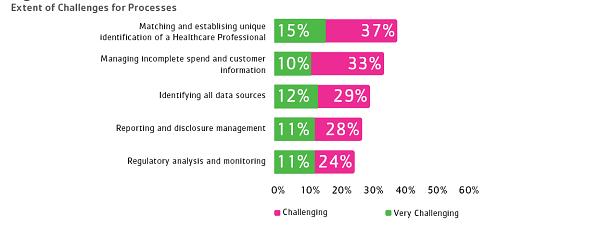 Figure 3: Key challenges in meeting requirements of HCP spend monitoring1
The biggest obstacle (felt by 52% of respondents) was felt to be struggling to connect a unique identification to HCPs from expense reports. The second biggest concern were doubts over 'incomplete spend and customer information'. Overall system / process shortcomings were the third largest concern.
Figure 4: Identifiers that respondents use to associate HCP to state1
"The industry is only too aware that it must proactively embrace the new global transparency era."
Conclusion
Compliance demands are clearly escalating and this isn't going unnoticed by pharma. The industry is only too aware that it must proactively embrace the new global spend transparency era. Better resource allocation will result as will increased trust in the industry and hopefully a decrease in promotional spend.
Whilst clear of the implications and confident in meeting requirements there is some concern in the industry about processes used to monitor spend. Action is needed to ensure that compliance with regards to spend transparency is a manageable process and one which executives have confidence in.
Cross-organisational involvement and Senior management support in meeting these requirements have both increased, contributing to an overall gain in industry confidence that requirements can be met.
Please click here to download the full report, 2011 European Trends in Aggregate Spend, Transparency and Disclosure.
References
1. 2011 European Trends in Aggregate Spend, Transparency and Disclosure
About the author:
Rebecca Aris is Managing Editor of pharmaphorum, the dynamic online information and discussion portal for the pharmaceutical industry. For queries she can be reached through the site contact form or via Twitter @Rebecca_Aris.
Cegedim Relationship Management is the Life Sciences industry's leading provider of Customer Relationship Management (CRM) solutions. Designed specifically for Life Sciences, the company's innovative business solutions incorporate a thorough understanding of local, regional and worldwide trends. Cegedim Relationship Management enables more than 200,000 users in many of the world's most innovative companies to stay ahead of market challenges. In addition to CRM, Cegedim Relationship Management also provides marketing, data optimization and regulatory compliance solutions in more than 80 countries. Cegedim Relationship Management is part of the France-based Cegedim S.A. Group.
To learn more, please visit: www.cegedim.com/rm.
How well equipped is European pharma to meet increasing transparency regulations?