ASCO 2018 - Sunday 3rd June: Opdivo/Nektar, AbbVie's new leukaemia combo, and more
Views & Analysis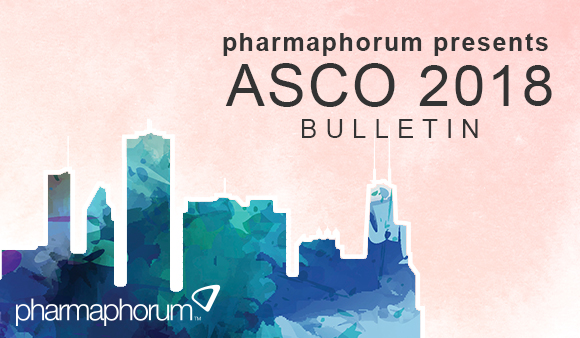 Bristol-Myers Squibb is hoping to revive its Opdivo cancer immunotherapy by combining it with an experimental agent from Nektar Therapeutics. But new early stage data from the cocktail presented at the American Society of Clinical Oncology ASCO 2018 has raised more questions than answers.
With Opdivo (nivolumab), BMS is trying to fend off Merck & Co's rival PD-1 drug Keytruda, and badly needs to get it to work in first-line lung cancer.
NKTR-214 is a new form of the existing immunotherapy drug IL-2, and the hope is that this will enhance the effect of Opdivo, particularly in the cancers where it has not worked or has not been quite as effective.
The companies have been testing Opdivo and NKTR-214 in a range of solid tumours, including melanoma, kidney and lung cancer in an early stage trial.
Based on the data generated so far the companies are going straight to phase 3 trials, but there are concerns about whether the high response rates seen so far will translate into solid results in a big trial.
In melanoma the therapy produced a response rate of 85% in a group of 13 patients - but this fell to 50% as more patients were added to the arm.
While the companies say this was to be expected as the drug combination had not taken effect in the new patients when the snapshot of data was taken, there are concerns that the companies are taking a big risk on such early data.
Not so Igor Puzanov, professor of medicine at the Roswell Park Cancer Institute and one of the investigators on the phase 1/2 PIVOT study – he told pharmaphorum that the response rates and the "high level of effectiveness makes this the most exciting combination out there."
AbbVie unveils new data from leukaemia combination
AbbVie is developing a new pill-based combination therapy of its Imbruvica and Venclexta cancer drugs, and unveiled new mid-stage data in a group of untreated leukaemia patients.
The company said there was "promising activity" from the combination of the drugs, known generically as ibrutinib and venetoclax.
Early results show 77% of the first 30 patients with chronic lymphocytic leukaemia and small lymphocytic lymphoma achieved responses with no detectable minimal residual disease after six cycles.
The first 14 CLL/SLL patients to complete the clinical trial combination therapy of 12 cycles (15 cycles of ibrutinib), 93% achieved MRD-negative response in peripheral blood and 86% coming up as MRD negative in bone marrow samples.
The market for first-line CLL drugs is crowded, with a range of treatments based around rituximab and various chemotherapy agents, and Ibrutinib monotherapy.
But the results could point to another treatment option without chemotherapy and its unpleasant side effects.
Danelle James, head of clinical science at AbbVie's Pharmacyclics unit, which developed Imbruvica, said: "The phase 2 results from the CAPTIVATE study suggest we could be one step closer to advancing treatment without the use of chemotherapy for patients with CLL and SLL."
Most women with early breast cancer don't benefit from chemo
New data at ASCO 2018 could also help inform how best to treat one of the most common forms of breast cancer – and in around 70% of cases the best option is not chemotherapy.
For women with hormone receptor-positive, HER2-negative axillary lymph node-negative breast cancer, treatment with chemo and hormone therapy is not more beneficial than with hormone therapy alone.
The TAILORx trial was supported by the National Cancer Institute, part of the US National Institutes of Health and has been running since 2006.
It was designed to provide an evidence-based answer to whether hormone therapy alone is not inferior to hormone therapy plus chemotherapy.
Using a molecular test, the trial assessed expression of 21 genes associated with breast cancer recurrence to assign women with that particularly kind of breast cancer to the most appropriate and effective post-operative treatment.
It enrolled 10,273 women at 1,182 sites in the US, Australia, Canada, Ireland, New Zealand and Peru.
Based on results of the genetic test women were divided into a low risk group that received only hormone therapy, and a high risk group receiving both hormone therapy and chemotherapy.
Those in a middle-risk group were randomly assigned to receive hormone therapy alone or hormone therapy with adjuvant chemotherapy.
This intermediate-risk group was the focus of the study – the study met its goal by showing the overall survival rate after five years in women receiving hormone therapy alone was 98%, compared with 98.1% for those who received both therapies.
At nine years the respective OS rates were 93.9% and 93.8%.
Jeffrey Abrams, associate director of NCI's Cancer Therapy Evaluation Program said: "Until now, we've been able to recommend treatment for women with these cancers at high and low risk of recurrence, but women at intermediate risk have been uncertain about the appropriate strategy to take."
"These findings, showing no benefit from receiving chemotherapy plus hormone therapy for most patients in this intermediate-risk group, will go a long way to support oncologists and patients in decisions about the best course of treatment."
For more exclusive coverage, opinion and insight from ASCO 2018 - please CLICK HERE.