The Science of Healthcare Congresses
Overview
Recent research clearly demonstrates that face-to-face meetings and events form a major part of continuing medical education (CME). National and international congresses have been identified as the primary event to attend by HCPs.
But what makes congresses such a valuable education channel for time-restricted physicians? This pharmaphorum webinar, in association with European Society for Medical Oncology (ESMO), Janssen and Ashfield Meetings & Events, will dive into a unique study of HCP educational and behavioural preferences towards attendance at medical congresses.
Ashfield Meetings & Events' The Science of Healthcare Congresses study, involved over 200 HCPs, drawn from a range of therapy areas, from both Europe and the US to ask what really matters to them and share some intriguing insights.
The panel discussed and interpreted how HCPs value this type of activity, how they apportion their time on-site and engage with the healthcare industry. They also highlighted how HCPs evaluate their congress attendance and look at the ways Industry and Associations can support in shaping the future of medical education through scientific congresses.
Focus
On Tuesday 3rd December from 15:00-16:00 GMT/10:00-11:00 EST our expert panel discussed:
Why physicians attend congresses
How to ensure medical education provides value to attendees
How pharma can enhance industry symposia
To view the debate on demand, please click here or on the button above or below.
Our Panel

Jean-Yves Douillard, MD, PhD, Chief Medical Officer, European Society for Medical Oncology (ESMO)

Jean-Yves Douillard MD, PhD is Professor of Medical Oncology and was Head of the Department of Medical Oncology at the Integrated Centres of Oncology in Nantes, France and then Director of Clinical and Translational Research. Part of his training was completed at the National Cancer Institute (Bethesda Md USA) and at the Food and Drugs Administration.
During more than 30 years pf practice, he actively participated in clinical trials and cooperative groups, mainly in lung and GI tumours and investigated numerous new drugs. Prof. Douillard has published numerous articles in the most recognized scientific journals including The Lancet, The New England Journal of Medicine, Journal of Clinical Oncology, British Journal of Cancer, Cancer Research, European Journal of Cancer, Annals of Oncology and Lancet Oncology. Prof. Douillard was ESMO Chair of Education (2012-2015) and since May 2016 has been the Chief Medical Officer of ESMO.

Dr Eva Hofstädter-Thalmann, PhD, Strategic Lead in Medical Education and External Scientific Relations Oncology

Eva Hofstädter-Thalmann is Strategic Lead in Medical Education and External Scientific Relations Lead for Oncology at Janssen Medical Affairs Europe, Middle East and Africa. Throughout her carrier she has worked in Hematology/Oncology, Immunology, Nephrology and Virology. As External Scientific Relations Lead Oncology, Eva focuses on strong strategic collaborations with major oncology societies as well as top experts and publishers. Besides this, her focus is on strategic quality aspects for Janssen in education across all disease areas.
Eva is a member of several external strategic groups such as ESMO Committee Member for Women4Oncology, Chair of the EFPIA Medical Education Working Group, board member of JECME and Chair of the international Pharmaceutical Alliance of CME (iPACME).
Eva Thalmann obtained a PhD in Biochemistry from the University of Vienna and joined Janssen-Cilag in 1990. She had various positions in Medical Affairs and Strategic Marketing for Janssen-Cilag and Johnson & Johnson within Europe and US.

Katie Koziol, Director of Client Services, Ashfield Meetings & Events
Katie has been in the pharmaceutical meeting planning industry for over 14 years. Her unparalleled meeting planning background consists of managing global programs including congresses, advisory boards through to sales meetings, providing her a solid foundation in cultivating strategic partnerships across key clients and operations teams. Katie's current role extends to understanding client needs and supporting them in finding solutions so they can get back to focusing on business operations.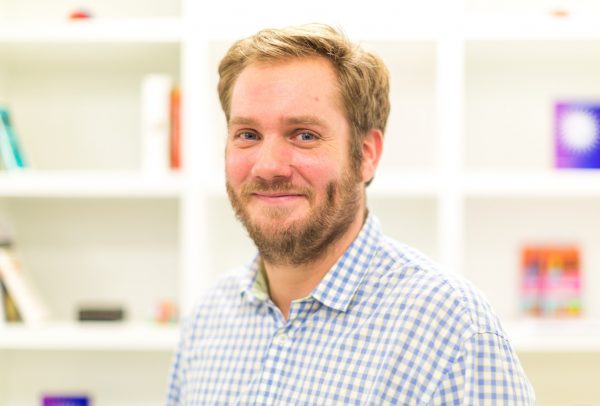 Andrew Moore, Head of HCP Engagement, Ashfield Meetings & Events
Andrew has worked with Ashfield Meetings & Events for 15 years and has become a specialist in compliance regulations; with a global remit, he is tasked with aligning practices across all of our offices. Andrew drives best practice and ensures relevant measures are in place to prevent any compliance breaches; we are proud to have had zero breaches in 40 years. Andrew's role also extends to understanding developments in technology that support the capture of data and reporting requirements for TOV/Open Payments.

Dominic Tyer, Creative and Editorial Director, pharmaphorum [moderator]
Dominic Tyer is a trained journalist and editor with 19 years of pharmaceutical and healthcare publishing experience. He serves as a contributing editor at pharmaphorum media, which facilitates productive engagement for pharma, bringing healthcare together to drive medical innovation. He is also creative director at the company's specialist healthcare content consultancy, pharmaphorum connect.
* When you click to register for this webinar you will be taken to a website run by BrightTalk who host the webinar and gather your registration data.
This data may then be passed to pharmaphorum media limited, and in turn passed to the company(ies) we are partnering with to bring you the webinar. This data may be used by us and them for occasional marketing purposes. It will not be shared with any further third parties.
By clicking to register for this webinar you give consent for any data you provide to be used in this way.
If at any point you no longer wish to be contacted based on the information you provide during the registration for this webinar, please send an email to info@pharmaphorum.com requesting that your information is deleted in accordance with the General Data Protection Regulation.