Scotland backs AstraZeneca drug as first-line treatment for NSCLC
News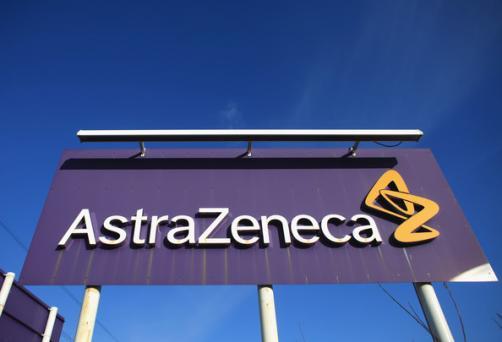 Scotland has approved AstraZeneca's Tagrisso (osimertinib) as a monotherapy for the for the first-line treatment of adult patients with locally advanced or metastatic non-small cell lung cancer (NSCLC) with activating epidermal growth factor receptor (EGFR) mutations.
Lung cancer is linked to a quarter of all cancer deaths in the country, with almost half of lung cancers in Scotland diagnosed at a late stage. NSCLC is the most common form of the disease.
AstraZeneca estimates that approximately 192 patients in Scotland with locally advanced or metastatic EGFRm NSCLC will be eligible for targeted therapy with osimertinib every year. The drug works by binding to the mutated EGFR thereby blocking the cell signalling pathway that drives the growth of tumour cells in NSCLC.
The approval was based upon results from AstraZeneca's FLAURA Phase 3 trial, which showed a statistically significant and clinically meaningful improvement in median overall survival in patients treated with osimertinib, versus previous standard-of-care treatments.
"With almost half of all lung cancers in Scotland diagnosed at a late stage, there is a clear unmet need for additional effective treatment options," says Arun Krishna, Head of Oncology, AstraZeneca UK.
"Osimertinib can significantly increase survival of patients with EGFR mutation-positive NSCLC, with a comparable safety profile to first generation EGFR TKIs. It's fantastic news that patients in Scotland now have access to this product of British science."
Results from the FLAURA phase III trial also demonstrated that osimertinib caused a 52% reduction in the risk of central nervous system disease progression at 18 months, increasing the time patients with metastases lived without disease progression.
This is the second approval for Tagrisso granted by the Scottish Medicines Consortium in recent months. In November 2021, the regulator became the first to green-light the drug for restricted use to treat adult patients with NSCLC on NHS Scotland.
In response to the most recent approval, Dr Brian Clark, consultant clinical oncologist at Beatson West of Scotland Cancer Centre said, "Getting access to this treatment is an important development for people living with advanced lung cancer in Scotland, as it provides them with a treatment option that has the potential to improve their outcomes and does not compromise quality of life."