NICE recommends first CAR-T cell therapy on NHS in England
News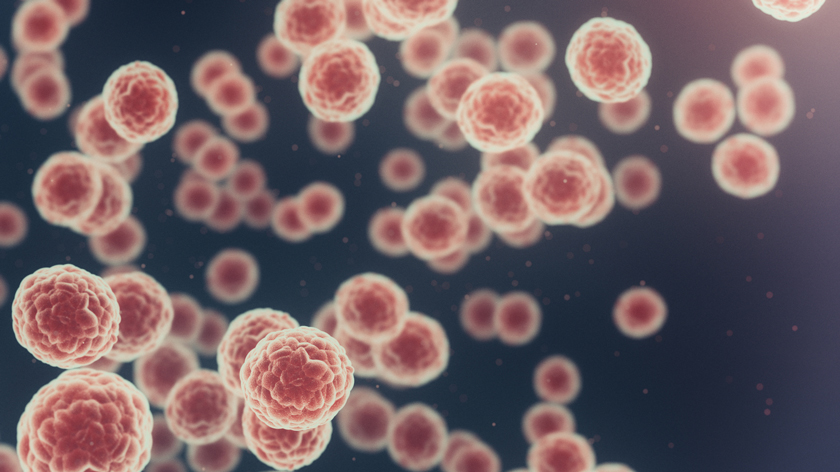 Gilead Sciences and Kite, a Gilead company, have announced that the National Institute for Health and Care Excellence (NICE) has recommended Yescarta (axicabtagene ciloleucel; axi-cel) for routine commissioning on the NHS in England for the treatment of some adults with certain forms of lymphoma.
Yescarta – a CD19-directed genetically modified autologous T-cell immunotherapy investigated in the ZUMA-1 trial – is the first chimeric antigen receptor (CAR) T-cell therapy recommended for routine use on the NHS in England, meaning that for the first time eligible patients will be able to access CAR-T cell therapy in the long-term.
CAR-T cell therapy is an individualised treatment for patients, currently licensed for people living with some types of blood cancer. More specifically, CAR-T cell therapy engineers a patient's own immune cells (T-cells) to detect, target, and destroy cancer cells. Part of the therapy involves T-cells being drawn from a patient's blood and reprogrammed in a lab to create T-cells that are genetically engineered to kill cancer cells. Yescarta is administered to the patient via a single intravenous infusion following the administration of a round of chemotherapy designed to accommodate the new cells and minimise the patient's immune reaction to them.
The treatment will be available in the third line setting for all adult patients with relapsed or refractory diffuse large B-cell lymphoma (DLBCL) and primary mediastinal large B-cell lymphoma (PMBCL) who have received two or more systemic therapies.
Both DLBCL and PMBCL are aggressive forms of non-Hodgkin lymphoma. In the UK, around 14,200 cases of non-Hodgkin lymphoma are diagnosed each year: roughly 5,500 of those are DLBCL and 330 are PMBCL. Overall survival rate of DLBCL is below the average for blood cancers, 60% of DLBCL patients surviving for five years compared to 70% across blood cancers generally.
After initial chemotherapy, up to 45% of patients with DLBCL will require a second line treatment, which often involves high-dose chemotherapy and a stem cell transplant. About 50% will ultimately relapse post-transplant. The latest decision by NICE ensures that those patients in the third line setting will continue to have access to CAR-T cell therapy.
While long-term data was collected, Yescarta has previously been available to some through the NHS via the Cancer Drugs Fund. In 2018, England was the first country in Europe to provide access to a CAR-T cell therapy to treat these blood cancers, enabled via the Cancer Drugs Fund (CDF). Since then, over 500 patients in England have received axi-cel.
Dr Graham Collins, consultant haematologist at Oxford University Hospitals NHS Foundation Trust, said: "Since the earliest clinical trial data on CAR-T cell therapies were presented, there has been excitement in the clinical community about their potential to help fight cancer. Today's news is encouraging, as it shows that even in the real-world setting these therapies are living up to their expectations for patients with aggressive forms of lymphoma."
Dr Véronique Walsh, VP and GM at Gilead Sciences UK & Ireland, commented: "This news comes at a time when new hospitals are preparing to deliver CAR-T cell therapies and will mean that healthcare professionals in these centres will have this treatment as an important option for their patients."
Helen Rowntree, CEO at Blood Cancer UK, added: "We're pleased that this CAR-T cell therapy can be a viable option for certain blood cancer patients in the long term. It gives people who find themselves in this position more clarity about their treatment options."
Rowntree continued: "It also demonstrates the benefit of the NHS England's Cancer Drugs Fund, which led to many accessing this drug in the period of time when NICE was gathering evidence and deliberating on its cost-effectiveness."
In December 2022, Gilead bolstered its position in the development of next-generation cancer cell therapies with a deal to absorb Tmunity Therapeutics into its Kite unit, which agreed to acquire all the shares it didn't already own in Tmunity – a University of Pennsylvania (PENN) spinout founded in 2015 by CAR-T pioneers Carl June and Bruce Levine – for an undisclosed amount.