After missing out on CEO job, Novo's US head quits
The pressure on Novo Nordisk's diabetes portfolio is mounting in the US – and the situation seems even more precarious after its top exec in the region quit. 
Jakob Riis (pictured) had only been appointed as head of North America Operations in September, but in a statement Novo said he had stepped down and been replaced by Doug Langa, the company's senior vice president for market access.
Riis missed out on being appointed chief executive of the company last year, and this is thought to be the reason for him moving on.
He will remain for a transition period to ensure a smooth handover, and his next job will reportedly be as CEO of the Danish emergency services group, Falck.
Formerly the company's head of China, Pacific and marketing, Riis told Reuters that he was disappointed to have missed out on the CEO job at Novo Nordisk, which he was tipped to take following the retirement of Lars Rebien Sorensen.
But the top job went to Lars Fruergaard Jørgensen, previously head of corporate development, who took over at the beginning of this year.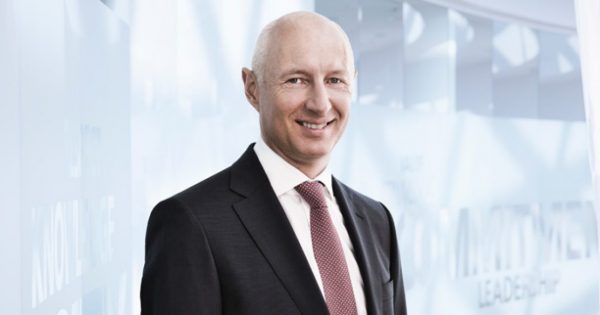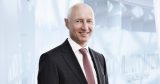 The company's share price ticked down following the announcement, suggesting that investors who had confidence in Riis were disappointed by this outcome.
In full year results last month, Novo missed earnings targets blaming pricing pressure in the US, and political uncertainty following the election of president Donald Trump.
Pharmacy purchase managers in the US are demanding deeper discounts, and Eli Lilly's cheaper biosimilar of Sanofi's Lantus (insulin glargine) is shaking up the market for insulins in which Novo Nordisk is such a big player.
Novo has revised its long-term financial targets as a result, and Langa will clearly have to work hard if the company is to retain its foothold in the US.
In the shorter term, Novo is looking to its weekly GLP-1 semaglutide to boost sales, and is expecting a decision from the FDA by the end of this year. Semaglutide is a successor to Novo's highly successful Victoza and data suggest it will be an improvement on AstraZeneca's weekly rival Bydureon.
Langa joined the company in 2011, after spending time as senior director of payer marketing at GlaxoSmithKline. He spent most of his career at Johnson& Johnson, where he climbed through the ranks in several sales and marketing roles.
Goran Ando, chairman of the board at Novo, thanked Riis for his contribution to the company. He added: "Doug's experience in the US pharmaceutical market, his leadership skills and expertise in the area of market access make him the natural successor to Jakob Riis."
Don't miss your daily pharmaphorum news.
SUBSCRIBE free here.