Heart trial success will give Xarelto edge
Janssen and Bayer have stopped a phase 3 trial of Xarelto early after results showed it can cut deaths, heart attacks and strokes compared to aspirin.
The promising data paves the way for a lucrative label extension that could give an advantage over rivals, Pfizer and BMS' Eliquis and Boehringer Ingelheim's Pradaxa.
The COMPASS trial evaluated Xarelto for preventing major adverse cardiac events, including cardiovascular death, myocardial infarction, and stroke in patients with coronary artery disease (CAD) and peripheral artery disease (PAD).
Based on a recommendation from the study's independent monitoring committee, patients in the study's comparator arm who were taking aspirin have been offered Xarelto in an open-label extension trial. The companies had expected conclusive results in March 2018.
Xarelto is in a battle with other novel oral anticoagulant drugs, which have been developed to replace older drugs such as aspirin and warfarin, offering lower risks of bleeding.
Bristol-Myers Squibb and Pfizer's rival Eliquis is narrowly leading the market with sales of $884m in Q3, compared with Xarelto's $825m.
In contrast Boehringer Ingelheim's Pradaxa's sales were just under $695m for the first half of 2016.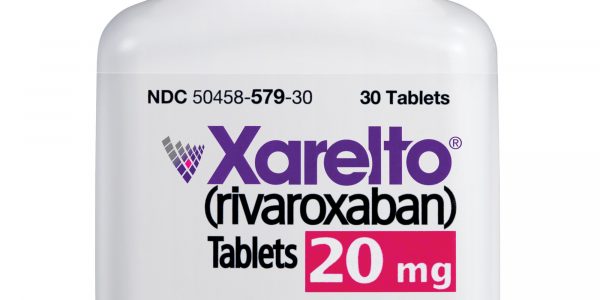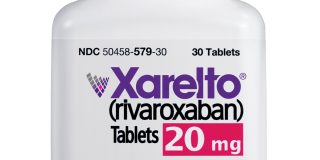 Cardiovascular outcomes trials are also underway for both these rivals, but these don't target exactly the same group of patients as in the COMPASS trial.
Janssen and Bayer will use the data, part of its larger EXPLORER clinical research programme for Xarelto, to try and gain a market advantage by extending its label to cover this high-risk population.
The trial involved 27,402 CAD or PAD patients across more than 600 sites in more than 30 countries worldwide.
In the study, patients were randomised to receive either rivaroxaban 2.5 mg twice daily in addition to aspirin 100 mg once daily, rivaroxaban 5 mg twice daily alone, or aspirin 100 mg once daily alone.
A complete analysis of the data from the COMPASS trial is expected to be presented at a medical meeting in 2017.
Paul Burton, vice president of medical affairs at Janssen, said: "We are excited about the possibility of making rivaroxaban available to patients with CAD and PAD to reduce their risk of major adverse cardiac events, and look forward to discussing the COMPASS trial data with the US Food and Drug Administration as quickly as possible."
A number of other Xarelto cardiovascular outcomes trials are in development, including COMMANDER in chronic heart failure and MARINER in blood clot risks in post hospital discharge patients, with both set for read-outs in the first half of 2018.
Don't miss your daily pharmaphorum news.
SUBSCRIBE free here.